Search results: 828 found, showing up to 50
This video was not intended for entertainment. I could care less about making impressive videos to please people. I made it as a guide to share how to do it for those that didnt know. Mute the video if you cant stand the music. If you cant figure out where on the map the jump was made in the video then you obviously dont play this map very much. If you dont like the video, then yay for me for wasting you time.
9 out of 10.

You might see it as political humor but o lot of posters around here think those silly aanswers to be true.

In all seriousness, I'd give him a 6 out of 10 because I think he's made a lot of mistakes.
Count me out. I'm having problems with my modem at home.
GATOR591957 wrote:

Why do you think they waited until Bush took office to commit their attacks? Just a question. I mean if Clinton did such a horrible job don't you think the most opportune time would have been while he was in office?
Um maybe because they had to train for it first? They were already in the US since 1995 conducting flight training in Florida, collecting the necessary funds, and various other matters. Changing out presidents at the time wasn't going to make it easier or harder to hijack a plane. The president doesn't wave the wands in airline security.
This information came from a Pakistani journalist on right wing talk shows for nothing more than it's black helicopter entertainment value.

Ironchef, go ahead and make friends with those that cut off your head for being a Christian. If you're in such a damn hurry to see the afterlife then take up Major Spittle's offer and get it over with already.
.:XDR:.PureFodder wrote:

Seriously. They should put the opera on. Most Muslims won't give a flying s**t that it's on. The few that think the idea of the opera going ahead is a problem should think about emigrating. If free speack isn't free then what's the point.

I remember when those cartoons came out there were groups of British Muslims that went around campaigning for the cartoons to be published. Remember Muslims = good. Crazy Muslims = bad.
I totally agree. No one should give in to the radicals. When they immigrate into the country, they should be accepting Germany's freedom of speech. However, they would rather change it. That's the point. These extremists want to change the world to fit their views and by not playing that opera, they they are giving into the extremists.
venom6 wrote:

I think the USA should move out from the whole eastern part....they shouldnt stay there for the oil.
They just wanna get the whole oil fields and that suck..so go away...dont make the ppl more angry..
If we wanted to steal oil we would have attacked Saudi Arabia and used the 19 hijackers' SAUDI ARABIAN passports as the evidence. War for oil ...pfffttt You believe everything Bin Laden tells you? Moron.
SealXo wrote:

Mike_J wrote:

It's official.

World War II cost more American lives than the events that brought the US into it.

I didn't know the objective of the war on terror was to see how many terrorists we could kill without losing a greater amount of Americans than on 9/11. I think you need to re-think your post and present a point, unless you think what I just mentioned is the goal of this war.

Thats a different purpose , 100000 jews gassed every day if a just cause to help.
We never entered World War II because of any Jews. The point is to fight back regardless if it costs more lives than what we lost from the cause. We may not be fighting this war the most efficient way but we are fighting it nonetheless to prevent future attacks. The men and women in our military are fighting them over there so that our civlians aren't being killed by them here.
alpinestar wrote:

Joystick as always I don't think you can controll a chopper like that with KB/Mouse
I do.
Let the UN take care of it. They are the international community no? They can kill them all with deadline threats. It would be illegal for the US to do anything without their permission anyway right?
I think the consensus has been posted. Now with that....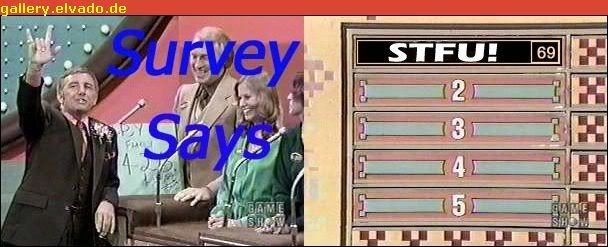 dark110 wrote:

could of swor that this was sung by a black trio.
lol see my post above. The Baha Men, the group that did "Who let the Dogs out" are a black trio that remade Crocodile Rock. You may have heard their version? But yeah Elton John is original author. That man may be gay but his music is catchy, as this thread is proof.
I recognize that song... Elton John is the artist but can't think of the lyrics.
The only unlock that's truly an upgrade is the G36c. All others are merely an alternative for a change in either accuracy/range, RPMs, or damage.

The PKM is an alternative for higher damage, but the Saw fires more RPMs and the RPK is more accurate.

The G36e is more accurate than the AK but the AK has full auto and deals more damage.

So really, the environment you are playing in definitely halps decide which weapon to use. On Mashtuur I'm definitely using the G36e because most targets are long range. On Jalalabad I'm going to use the AK because most targets are close range.
ATG wrote:

Why is it that only former democrat presidents go around talking shit?

Whatever happened to having some class?

I don't hear Bush 1 talking shit about Clinton, or Ford talking shit about Carter, yet there these clowns are, bashing Republicans every time there is a camera around.

Pathetic
Because the Dems have no political platform to stand on so they need all the help they can get in bashing the other side.
IG-Calibre wrote:

A new opinion poll by the US Dept. of Defense shows that 75% of Iraq's 5 million Sunni Muslims now support the armed insurgency compared to 14% in the first poll commissioned in 2003. 6,600 people died in Baghdad July/August 13% increase on the previous 2 months - and most bodies recovered now show indications of torture. What are the ramifications of this for GWB?

http://news.bbc.co.uk/1/hi/world/americas/5371394.stm
He won't win the next election? OMG torture by Saddam's own political party in Iraq? Nah can't be. I can imagine there's be torture in China too if the civilians wanted a Democracy.
Shes throwing up in his popcorn bucket.
They have to give new deadlines. They don't know what to do when a deadline comes.
Colfax wrote:

If there was no war how would we play Bf2?
Yeah, war makes for great video games.
AllmightyOz wrote:

Metallica. Thank god they are in the lead. TAKE SYSTEM OF A DOWN OFF THE LIST! THEY ARE NU_METAL!
This was "of all time" not "of the 70's and 80's". Nu_Metal is better than any of the crap on that list. Slayer should have been on that list too.
kingusjordanus wrote:

I just hate getting spawn raped no matter what i do, but then again, we are talking EA, money over quality.
That's why I spawn on my squad leader. Never spawn on Hotel when the UAV is showing plentiful enemy there.
The_Jester wrote:

Any decent vanilla infantry man would own every single IO-only player.
pffftttt you obviously haven't played IO.
We should go and slit some atoms over their atmosphere. Let them play with nuclear fallout for a while.
Maybe if they're all playing video games like that then they're having too much fun to want to go out and do it for real. BF2 keeps me from doing things that I normally would if I had nothing else to do. Hell, all the jihadists over there should get BF2 and then play agaisnt us online to release their agression. We'll be the USMC and they can be the MEC.
Sundays are a no go. It's football season in America.
The again, if the tools are corrupt "stuffing ballot boxes" it's time to off some heads.
IG-Calibre wrote:

Agnostics believe in the great god Agnos, devourer of souls and destroyer of worlds, many agnostics believe that Agnos will return on December 13th 2007 and thus the end game shall begin..
The end game? We playing 2142?
Bertster7 wrote:

An agnostic actually believes in some higher power, not just in the possibility of it, as you stated earlier.
Here lies the misunderstanding. An agnostic does NOT believe in some higher power. I never stated they did.
In my first post that you responded to, I provided a link of an explanation of agnoticism for people that do not understand.
Agnosticism is the philosophical view that the value of certain claims as truth—particularly theological claims regarding the existence of God, gods, or deities—is unknown, inherently unknowable, or incoherent and thus irrelevant to life.
oug wrote:

so how is the US better than islam? this topic should be on D&S talk

fucking religion assholes everywhere
Only a few lines into it and she points out they are teaching hteir children religion too except they are putting hand grenades in their children's hands.
Bertster7 wrote:

I don't call myself agnostic, because I don't think there is any higher power, although there could be possibly.
That makes you an athiest. I'm not an athiest. I don't have a belief that there is no god. How can I and why should I? There's no way to prove god doesn't exist.
Yes, the possibilities are there for god to exist or not exist...I do believe that much.
IRONCHEF wrote:

lol! based on what you think of the bible, shows the reason for which you read it. If you want to learn to repair cars, you read car manuals. If you want to learn God's dealings with man and read the testimonies of prophets regarding God, then you read scriptures. And since your logic is so simple, I'll give you a simple question to refute your thoughts...can you prove the Ark of the Covenant didn't exist? Can you prove Noah wasn't really on a ship for a little over a year as the earth was flooded? Can you prove that Christ did not actually live after he was dead? No, you can't. And yes, there are writings both Jewish (massada scrolls) and secular that talk about the dead coming from their graves when Christ was to have resurrected. There are written testimonies of people seeing and touching Christ. Just because you don't believe it doesn't mean it's not true. Damn I'm sick of you retards trying to mount an argument equipped only with google and wikipedia searches. Yeah, I can sit on a toilet with a newspaper and make intelligent conversations at parties too..but it doesn't mean I know things for myself!

Spiritual things can be discerned only with spiritual eyes. This is why it's laughable that people think they need to prove biblical things scientifically. The whole purpose is to prove it with a much greater sense than touch, feel, sight, and sound. What is the point of seeing something if you'll forget? Exactly. But with spiritual things, you are seeing it on a much more memorable scale that will cause you to never forget. I've seen too many proofs that are too sacred to share in a public game forum that no amount of scientific heresay or brainwashing could erase. And guess what, I've learned them of myself despite pollux's bizarre notion that I'm brainwashed by some preacher.
I guess you missed the part where I said I was agnostic. I never said any of it wasn't true. It can't be proven or disproven. Religion
IS
a
belief
. You believe something that can't and probably never will be proven. If you believe everything you hear, that makes you the fool. I'll remain skeptical until some known facts give me a better opinion.
I had the same comp and same problems. Added RAM to total 2.5 Gigs and first in the server most of the time.
IRONCHEF wrote:

hehe, you are an example of one with textbook paranoia. I love that opening line "Religion was most likely created in order to..." Based on what? Your limited understanding of something that has as long of a history as....the wheel?
I've read the bible. It's as ambigious as Nostradamus writings. Nothing in that book proves any god exists, rather only the existence of a belief in a god. In fact, nothing in that book can be proven. The ark of the covenent, ten commandments, christ's tomb, noah's ark... all fairy tales unless you can show me evidence. The line "Don't believe what you hear and only half of what you see" comes to mind. Some understanding of science and a little trickery of magic and you can convince the dumbest people in god.
King_County_Downy wrote:

sergeriver wrote:

King_County_Downy wrote:

Oil?

Well, it took you less than a minute to see the 9 minutes video and to visit the site below. You are damn quick.

Oil, crude oil or petroleum, hydrocarbons?? The thing you put in the car to make it work?

I saw the show when it was on TV...I just can't believe some people think the wars in Afghanistan and Iraq were over oil. Why do I pay $3/gallon if we were there to take their oil?
Don't ask them questions like that. It confuses them.
Religion was most likely created in order to establish a civilized society, intended to make people fear committing immoral acts when no one was looking. With a bit more thought, I'm sure there's more to it. With the technology our police have today to stop or catch criminals, religion is irrelevent. God isn't watching you, but Big Brother is.
We have learned that we can live in a civilized society with many of the acts that man once considered immoral. Religion has proved though war, death, torture, destruction etc. to be the wrong approach to establishing that goal. Education, liberty, and entetainment along with essential laws in protecting those is the key, not religion. An educated and happy society with minimal laws is a civilized one.
I don't believe in any religion, but I'll never rule out the possibility of an existing god. Therefore I am an agnostic.
http://en.wikipedia.org/wiki/Agnostic
T0rr3nt wrote:

the point is that i earn my points
Good for you. Go earn your points. Stop worrying about everyone else.