I was nominated for teacher of the year.
I'm conflicted on whether or not I should congratulate you.
If I win there would be a big picture of me will be taken and hanged in the school forever. I want every sub I hooked up with and every girl that ever told me no to have to walk by a giant picture of me looking smug everyday.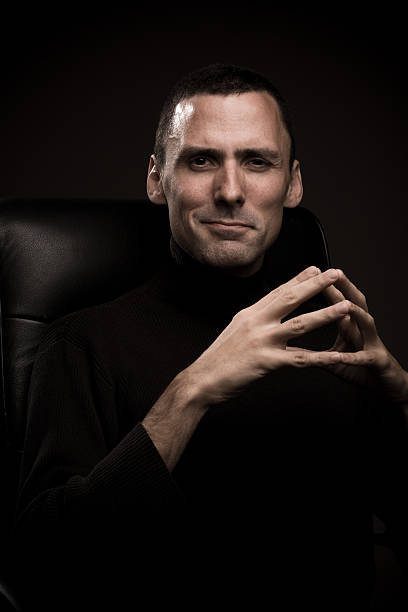 Well that certainly makes my decision easier
Last edited by pirana6 (2023-05-25 11:23:31)
Oh well I warned him not to underestimate the Delta variant
He's fine, he's just still focusing on getting his deck fixed.
He just built the thing, you mean to tell me it's already rotting to pieces?
Possibly he destabilised his house by not knowing the difference between a cantilever and simply supported beams.

I'm sure Jay is alive and well and right this minute working on his blog-cast, ranting into his laptop about woke liberals and govt leeches in his checked shirt and oily baseball cap from his house in a democrat stronghold paid for by a long stream of govt infrastructure projects, as he furtively glances at the door hoping his wife doesn't catch him and revoke his internet privileges, again.
Русский военный корабль, иди на хуй!
Did jay talk about woke people? At latest, I remember deck pics and coronavirus being just a flu. Not that there's anything wrong with being skeptical about a virus taking off into a world-stopping pandemic, and not hanging on every new bug like it's the end of humanity, but at a much earlier stage than when he was still arguing and complaining about WFH.
Jay, 12 years ago wrote:

Trump would be a nightmare as president. The guy is an uber control freak and would try to 'fix' way more stuff than any president has a right to touch. People whine about Obama's expansion of the executive branch. Trump would make him look docile in comparison.
The one thing I know is Jay will have moved on from whatever he was on to something else.

The metamorphosis was fun to watch.
Русский военный корабль, иди на хуй!
Spent some time at the end airing out his new cockroach wings before buzzing away, didn't he.
I guess we saw his nymph stage
Русский военный корабль, иди на хуй!
How do you guys feel about WFH? I wish I could work from home and I respect everyone's decision to do so. I am not convinced that people are more or even equally as productive though.
This is probably the second or third time I've talked about this, but uzique isn't here so it's OK.
The primary benefit to office space in my eyes is physical segregation between work and home life, and of course all the cabinets of legacy paperwork that don't have to exist in boxes somewhere in your apartment. But the benefits diminish when work is jumping down your throat at home anyway, demanding response to phone calls and emails after hours. Might as well not sit in 3 hours of traffic and risk your life at multiple interchanges just to go sit down at a remote office and listen to the fluorescent lights buzz as the flickering breaks your eyeballs. People can get stuff done a lot quicker when they're not spending hours a day in a state of highway hypnosis.
A lot of argumentation I've heard against WFH earlier was that it wasn't something truck drivers or delivery men could do. Well whoopty do, who was saying they could? It's obviously meant for the kinds of jobs that can be adapted to a laptop because it's the 2020s.
"Well, people just don't work at home. This doesn't work!" If people don't want to work at home, how come work kept bothering them at home since pre-COVID?
Aren't there a ton of stories about record profits? Where did the money go?
Air quality improvements from COVID lockdowns confirmed
https://news.un.org/en/story/2021/09/1099092
lmao
Sounds like a solid reason to curb the bulk of office commutes. Imagine insisting on breathing toxic ash just because you want to shoot the shit in the break room.
I like WFH, but my productivity drops to about 10%, then the cat gets involved.
I can usually manage ~4 hours then the interest is gone. Still makes more sense than going to work.
If I have a solid block of work to do then I can get it done, otherwise it just peters out into cups of tea and having my toes bitten.
A 4-4.5 day week, or a 9 day fortnight makes good sense. Then you have 0.5-1 day to get useful stuff done.
Over the years various co-workers have demanded WFH, then done no work, not been available for calls etc and been doubly stroppy when they actually turn up to work.
Last edited by Dilbert_X (2023-06-30 02:47:24)
Русский военный корабль, иди на хуй!
If they don't want to do the work at home, they're probably not going to do quality work at the office. Putting it in terms of slight productivity loss or gain is I think not very useful.

All the time people spend booting up their brain in the wee hours of the morning to go into work, only to drop out of it for a big fat lunch break, and then getting back into it. At home, you can find yourself able to slip into the zone and stay in it, getting more done in less time and then having far more free time during the day. No multiple car trips in the day for the back and forth commute and lunch hour. With the free time gained, there was an illusion of doing less, when the reality could be that you're just working less. If it was easy to argue with the results, there wouldn't be a massive propaganda campaign against WFH right now.

Less time with office politics and more time with pets sounds like a win to me.
In my last job a coworker negotiated a month of WFH - to be completed while visiting her family back in Malaysia.

Of course she did no work at all, was uncontactable the whole time, blamed everyone else for all the things which didn't get done while she was away.

I have no idea what I do really or how anyone would measure the output TBH, I'm mostly going to work to get out of the house.

Office building owners are shit scared of WFH at present, hence the campaign.
That and the general downsizing of companies. Who exactly would think these days "I know, my business model needs 5,000 people all in the same building" They going to outsource that stuff to home workers and run it from a deckchair in Hawaii if they can.
Русский военный корабль, иди на хуй!
Hear me out: local indoor agriculture. Fresh produce made locally.
Cybargs wrote:

surivved the rendundancies/layoffs, but i am also expecting a big payrise (20k+) cos its normal in the legal industry as you move up.
Swing a bit my way?
I have had some recent professional success I will spare you the details of hearing. The thing I wanted to talk about is how I have this weird feeling of resentment towards people also not working towards the professional goals I am. I don't get why you wouldn't want to be the best version of yourself possible. I don't get how someone can just accept being boring.

There are young men who are content to go home alone to their cats and watch Disney+ until bedtime. And they refuse to do anything to better themselves. There is this one guy especially at work who is younger than me. He complained that girls don't like short guys but he also doesn't do the work to make himself a more attractive partner.
He'd have better luck if he stopped blaming other people, quit the nice guy grousing, and just kept looking. How hard is it to pass over a profile listing with a height requirement? It doesn't seem likely that he doesn't have preferences of his own, either. I feel like a lot of these guys were stifled as children.
People well ahead of you would scratch their heads and wonder why you were satisfied with where you are.
Shouldn't you be this guy by now?
https://www2.ed.gov/news/staff/bios/cardona.html?src=hp
Some people don't try, some try and fail, some have bad luck and their stars don't align, some have crushing internal or external problems to deal with.
But if people are lazy whiners its their problem.
Русский военный корабль, иди на хуй!