Dang dude it's been like 3 years.
World War Z looked so good. So good I almost gave the Epic Game Store a try. Please briefly watch the time stamped video below.
They cucked it up when you introduced "special zombies".
https://worldwarz.fandom.com/wiki/Zombi … .28Game.29
Another potential game ruined by the inclusion of special zombies. I will not buy.
There are some Canadians trying to make a zombie game seems like it has promise.
https://playdeadmatter.com/
I've been playing Dying Light, first zombie game since L4D2. Pretty good though it has special zombies and a durability weapon system like Breath of the Wild which I don't like.
I look forward to an update from Valve 10 years from now.
unnamednewbie13 wrote:

I look forward to an update from Valve 10 years from now.
clearly didn't watch the video
I saw the reveal at the ending awhile back. 10 years is probably an exaggeration now that it's already shown off, but Valve isn't known for being on the ball with advancing the storyline.

Or were you referring to something else?
No, you are fine.

What do you think about the direction the story is going? I am not a fan of time travel in almost anyone narrative.

Also Black Mesa Xen was released.
Imagine if, after all this time, Half-Life just turned out to be a simulation.
Half Life is going to have the Game of Thrones ending problem. No matter how GoT ended, a good amount of people would have been upset.

I think Valve's best bet regarding some thing like the G-Man's identity are best never fully explained. No answer they can produce will ever be as good as the mystery around the character.
You know what is interesting? All of the console exclusive games I have never heard of. So I was looking at exclusive PS3 games and got curious about PS4 ones and I honestly never heard of almost any of the stuff.
I do have fond memories of the ratchet and clank series. So I might look into that.
Mainly I played Simpsons, RDR, and MLB The Show (some year) on the PS3. On the PS2, Animaniacs I think. Or maybe it was Gamecube. I missed a lot of "must haves" since I got into all these consoles late. Insomniac had a positive reputation, but I don't know if that went anywhere since they were bought by Sony.
The levels of Black Mesa/Half Life where you are navigating through the Black Mesa facility are just so damn good. I eagerly await the Opposing Force remake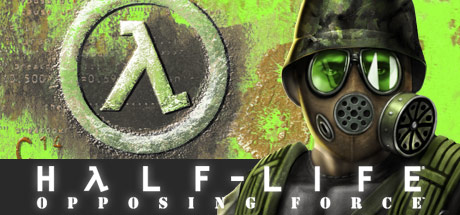 opposing force and blue shift were great games.

blue shift was the first ever PC game i bought (had bought for me). 2000/2001. came in a giant blue box, 95% empty packaging.

i think my current PC case is the same dimensions as those game boxes.
cyberpunk 2077. thoughts?
that bothers me a lot less than you think. actually it doesn't bother me at all. what does bother me is that the game looks like deus ex but with an open world and edgy content.
https://www.youtube.com/watch?v=FknHjl7eQ6o
the whole thing look like shit really. i resent that this was even made.
are you gonna play with mouse and keyboard or controller?
Dual wielding on PC feels weird in a way that it didn't on the X-box.
RTHKI wrote:

It does have individual firing unlike other dual wielding fps I remember. Feels/looks/sounds great coming from H1 though.
Resetting to checkpoint feels weird on legendary.
You misremember. On the Xbox, each of the shoulder buttons was responsible for an individual gun.