quake live exists and is a faithful reproduction, more or less.
well champions made me want to play live so I reinstalled it, it's now on steam and it's all fucked. was way better when it was browser based.
Bought Battlefield V. Better than I expected. Better than BF4.

The good: I liked the Grand Operations game mode. Basically 5 rounds on 5 different maps with 5 different modes but how each side did in the last match determines bonuses and punishments for the next round/mode/map. It's really fun and makes you want to keep playing on the server.

The bad: Still too fast paced. The way the maps are set up turn the game into people running and coming from all directions randomly. The idea of there being a front and a rear (Karkand start) doesn't exist. Also sustained fighting between two groups (Karkand when one side gets trapped on the other side of the river) doesn't exist.

The ugly: Still has that stupid progression system. So class and faction specific weapons don't exist. Everyone is running around with the same weapons while they wait to unlock the next. Also clothing and weapon skins are customizable so you just have a mess of different looking people running all around. It's hard to tell your guys apart from theirs.

Final verdict: Same fucking thing as BF3, BF4, BF1, and Hardline just with WW2 skins and a really cool game mode. Do not recommend.
Did you feel emasculated by its "shoehorned" gender politics like all the other people bitching and moaning elsewhere on social media and youtube.
The only time I notice that there are women in the game is when a woman character ask for ammo or something else. Otherwise the character models are just fast moving mismatched blurs.
The only time I notice that there are women in the game is when a woman character ask for ammo or something else. Otherwise the character models are just fast moving mismatched blurs.
It's a complete non issue, except for basement dwelling incels, it's a GAME, I've quite enjoyed playing it. I played BF2 a fuckton, BF3 a fair bit missed out BF4 and the others, only got BF1 about 18 months or so ago when it was like £12 for all the expansions etc.
BFV is pretty good the plays well, it's all about the balance between the now removal of "premium" content vs the stuff that's available they needed more "content" at launch (particularly maps).
But it's a game they can keep me playing as they introduce new factions/maps/weapons etc. and all for the initial cost rather than pay to play.
I don't understand the rage at women some men have. Who wouldn't want girls around at a social event even if you didn't have a chance with them? Besides girl friends sometimes lead to girlfriends. Girls like to set up their friends with guys all the time.
So I started that Magic the Gathering Arena Free to Play game. I know the concept is the game is free so throw a few dollars at it every so often. That's fine. I can do that.

The problem with the game is that once you collected the right combo of cards or play style, the game becomes boring since playing anything but that same combo or play style is technically playing badly and will lose you matches against people who found their own niche combo or play style which is usually just a rotation of a handful of things.

This same metagame hurt the paper card MTG since it became a "find the right combo" instead of "play your identity (dragons, elves, knights, vampires, etc.)". The players themselves had to create and support an entirely new game mode to get around this. The new mode is actually more popular than the standard MTG you learned in fifth grade and not available in MTG Arena free to play yet.

This brings us back to Battlefield V. I can now understand why so many people oppose going back to the traditional faction combos of Battlefield 2. I guess a USMC medic is something I can relate to or be happy to act out for 500 hours. If a Chinese woman wants to dress as an SS officer and run around with a Garand I can see that as being more interesting than being a Joe German.
videos with loot crates or random gear boxes or whatever have been ruled as gambling here in the UK, along with a growing list of other countries.

good. this shit has been a cancer on the gaming community for years. minimal content and maximal monetisation. hopefully developers are forced to go back to creating games rather than texture packs.
About the only fair paid loot box mechanic I can think of would be to apply it to a F2P title and cap charging at x value (say, $70), in the same pool with other DLC. At this threshold, all items prior to a moving date are free. Expansion packs are still paid for.

Ultimately, I want to see loot boxes gone. I find them hugely distracting, and actively avoid games with them and similar mechanics. Realistically, publishers will always find a way to dig into our wallets after we've bought the game.

At the very least, games with gambling should be rated for adults only, and there should always be a mechanic people can employ to automatically cut themselves off.
I am not subscribed to any video game news sites so I missed this from last month.
That must explain why Newbie started a new build. I knew Valve was going to release their next HL on VR in order to get an early monopoly on VR game services like they did with Steam and HL2. It was obvious when they invested in VR early.
I have a lot of faith in Valve to get this right but I am not going to be an early adopter.
A $1000 MSRP on their branded VR kit
is too much for me to invest in one game. I look forward to trying this game out in 2022 or later. Very excited for the tech anyway though.
M&B2, VTM2 and Cyberpunk are on my immediate radar. I still kind of want to look into the new Mechwarrior but am kind of afraid it would be like turning over a rotten log to expose an undergrowth empire of
cynical gambling exploitation
loot crates, and I almost would rather not know.
Also some of the titles I currently play have gotten an unexpectedly massive, visible boost from the 2070 despite the known CPU bottleneck.
.
I see this title and it just reminds me of age old jokes about how Valve can't count to 3. Also the floating hands just remind me of Nintendo Power Glove commercials. Also VR just doesn't grab me (I say as I haven't really played much of it since the kind of cool Descent displays in the 90s).
I think if I were going to put $1000 on a peripheral it would be towards a top-end IPS monitor or a larger Wacom tablet. If for gaming, maybe some flight sim gadgets.
SD GUNDAM G GENERATION CROSS RAYS.
Came out last month. I plan to play the sequel 5 years from now. Let me explain...
Actual in game footage but not really.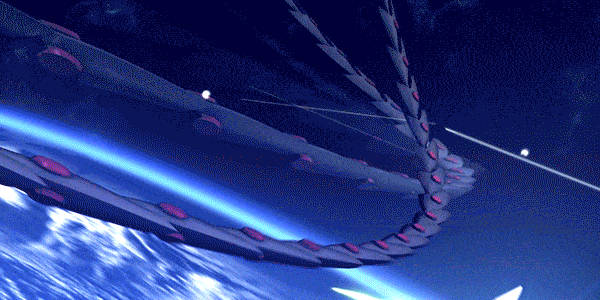 The game actually looks like this. It just plays a movie when you or the AI initiate combat.
That's fine. I love tactical RPGs but the small scale of the game is a turn off. This is the year 2019. If you are going to have a turn based game on a grid like this you better include hundreds or thousands of controllable units. I don't mind battles taking hours of micromanaging.
Minimum Requirements wrote:

OS: Windows 7 64-bit
Processor: Intel Core i5-650 or AMD Phenom II X4 965
Memory: 2 GB RAM
Graphics: NVIDIA GeForce GT 730 or Radeon HD 7570
We have better tech than this nowadays. Actually use it.
Also +1 to whoever can figure out who my favorite Gundam Wing pilot and suit is.
RTHKI wrote:

I was gonna say Trowa but I changed it to Treize
I am sorry but that is not correct. Trowa is actually my least favorite pilot and a possible homosexual. Treize is not my favorite either but he is my definite second favorite.
Would you like to try again?
My favorite pilot is Duo Maxwell. My username for the MSN Gaming Zone was actually Bloody_Duo when I was 11.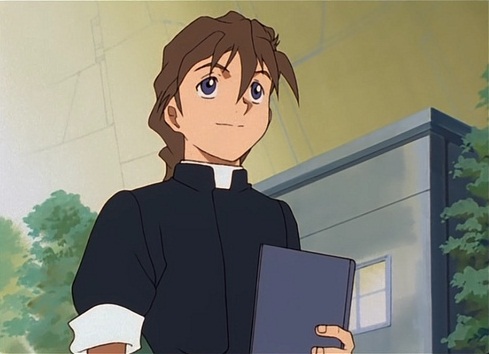 RTHKI wrote:

deathscythe hell custom was pretty cool
Extremely strong agree.
What was your favorite?
Just finished Terminator Resistance.
Pros:
*Can be 100%'d in 8 hours; 15 if you take your sweet time.
*Amazing lighting where it counts, well optimized, lots of wasteland props.
*Faithful movie score and weapon sounds.
*Don't get lost in side quests like in certain western RPGs.
*No loot boxes.
*Once you start fighting newer models, bullets don't work very well.
Cons:
*Illusion of open space, and maybe 1/3 of your time spent backtracking or retreading.
*Repetitive, derivative lockpicking and hacking minigames that get old after the first few times.
*Wide variety of loot with too few backpack slots.
*Combat more infrequent than wasteland wandering, with not enough variety in "calm" soundtrack to keep things fresh.
*Tries to be too many different types of games, and as a result feels like it's only scratching the surface of any given aspect.
*Terminator timefoolery.
You can pet the dog / 10
Do you remember those old Terminator Arcade games with the giant light guns?
Oh yeah. Had one of those, a Cruisin' USA, and Jurassic Park nearby in three different locations. Among my favorite arcade machines back in the day.
SuperJail Warden wrote:

Do you remember those old Terminator Arcade games with the giant light guns?
The terminator game and "revolution x" (the post-T2 aerosmith-themed game) were awesome. I used to be sore from holding up and dealing with the recoil on the guns.
Jurassic Park (the one where you sat on the bench seat) was another classic.