Epstein didn't kill himself
usmarine wrote:

Why do the Australians need their own thread?
I miss marine.
The irony of guns, is that they can save lives.
Things are changing
https://www.bbc.com/news/world-australia-48185276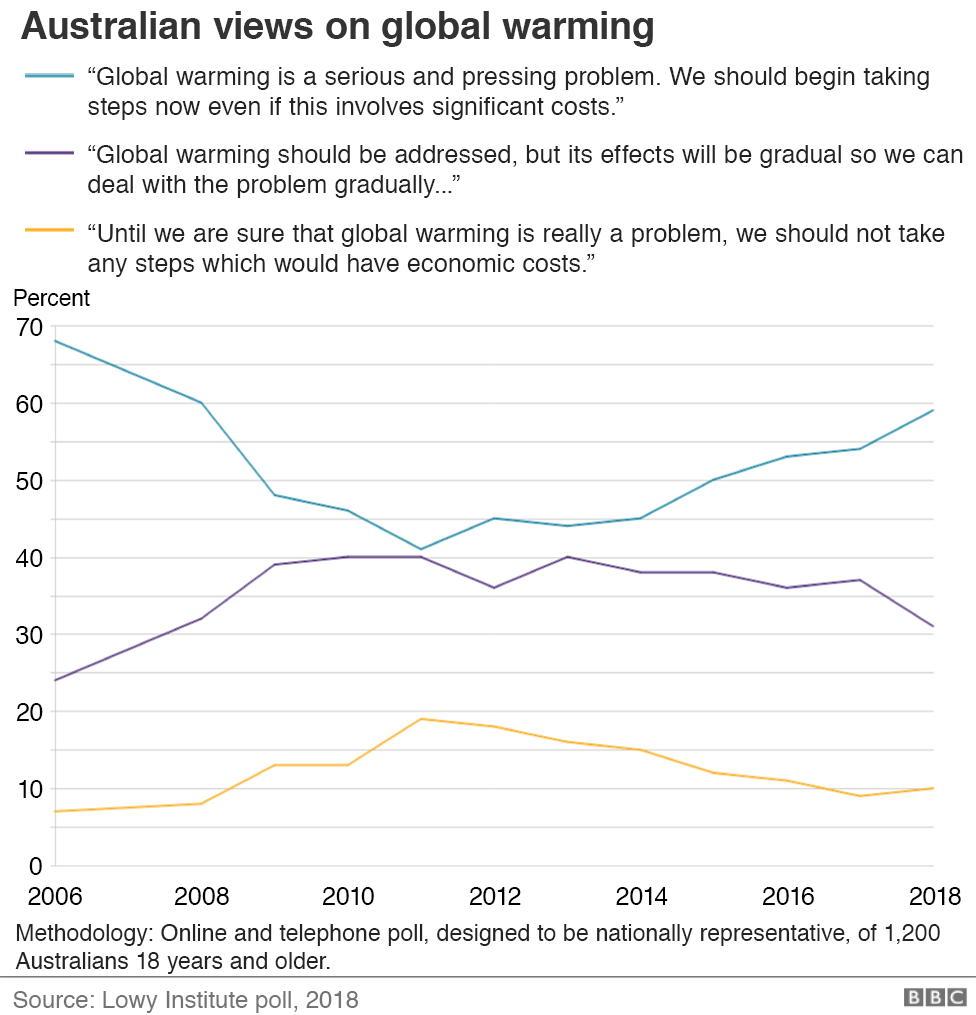 But still everyone expects someone else to make sacrifices to their lifestyle or for the government to step in and fix it.
Epstein didn't kill himself
Found a candidate I can get behind.
Yay.
https://www.progressives.org.au/
Epstein didn't kill himself
very, very creepy dilbert.
Come on she's not that bad.
But I think her myspace page could be a future liability
https://myspace.com/woop_woop_its_angela/mixes
Its her or Clive Palmer, I've made my choice.
Epstein didn't kill himself
why a liability? pretty much 90% of upcoming young politicians, lawyers, doctors, etc, are going to have a social media footprint online now.

why are you even digging around in it? perving on political candidates half your age?

very creepy dude.
She's my local candidate and I did a name search.
acidangeamphetamine ? Can't see a problem there.
Its not as if she hides herself away.
https://www.facebook.com/Angela4Sturt/
Here are my options, you can put them in order of preference for me.
BOUNDY Paul Lesbians, social justice warriors and marxists (The Greens)
STEVENS James Catholics, zionists and other paedophile supporters (Liberal)
O'HANLON Cressida Corrupt self-serving work-shy shills and fascists (Australian Labor Party)
ROBERTS Harbinda Weirdy beardy fun police (Animal Justice Party)
HARDING Hedley Offshore tax party (United Australia Party)
THOMAS Colin Really needs to get out more party (Child Protection Party)
FULCO Angela Blue hair and hipsterism (Australian Progressives)
LARCOMBE Nick Not sure what to do after university (Independent)
I suppose I should be grateful I have more than two people to vote for, thank god its not america.
Last edited by Dilbert_X (2019-05-16 05:05:35)
Epstein didn't kill himself
young people take drugs. people her own age won't find it so scandalous to vote for her. there is an obvious generational gap in attitudes. she is also running for the progressive party so i hardly see the problem. it would be something else if she were some conservative courting the religious right.
A lot voters would like a person they can
share a beer with
drop tabs with.
Well I'll be buggered, the coalition is back in.

I expect history will show Bill Shorten made all the same mistakes Hilary Clinton did, pandering to his base without working on gaining extra votes in the middle.
Also nobody trusted the tubby little weasel, based on his record of being a corrupt self-serving sack of shit.
Epstein didn't kill himself
don't be stupid. history won't remember australia.
Epstein didn't kill himself
Hong Kong is now in its eighth week of street protests, which began with opposition to a controversial extradition bill but have spiralled into wider opposition to the government and Beijing.
As the situation grows yet more tense, the impact is also being felt overseas, particularly among the hundreds of thousands of mainland Chinese and Hong Kong students studying in Australia.
At the University of Queensland, the tensions spilled over into violent clashes last week, when a group staging a support rally for the Hong Kong demonstrators were confronted by pro-Beijing protesters.
Hundreds of protesters faced off against each other, yelling insults and abuse as the Chinese national anthem was blasted from a speaker.
Videos posted online showed pro-China supporters ripping posters from the hands of opponents, prompting shoving and physical confrontations.
Security officials quickly arrived to separate the groups but tensions remained high, said Nilsson Jones, a student journalist who filmed some of the clashes.
"Overwhelmingly, the [mainland] Chinese students were the aggressors," he said, adding that they had also turned out in greater numbers.
https://www.bbc.com/news/world-australia-49159820
If they don't like democracy send the fuckers back and cancel their degrees.
Last edited by Dilbert_X (2019-07-31 02:06:12)
Epstein didn't kill himself
stupid attitude. international students bring huge amounts of much needed income to often underfunded (and marketized) higher education institutions. everyone claps when the govt stops funding lazy students but the problem is that universities have to aggressively market themselves to cash rich students abroad. easy to hate the insular international student cohort but they're very valuable.
what's wrong with people arguing their points on a campus anyway? the same thing happens with abortion debates or israel-palestine on US campuses. should universities be there to enforce an orthodox liberal view or should they be healthy spaces to contest ideas? haven't you spoken out before about the 'political agenda' of universities and their professors?
i don't see how pro-beijing foreign students affect or endanger australian society tbh. you take their money and wave them home. at least that's what happens here. just because they're abroad for a semester or to take a degree, doesn't mean they want to give up their identity, or feel protective over what they consider to be 'chinese values'. you seem awfully attached to your white values — would you give them up because you spent a year working in kuwait or niger?
Last edited by uziq (2019-07-31 05:34:23)
Depends if they're beating up people making a peaceful demonstration no?

I probably wouldn't be beating my views into the people of Kuwait, and I doubt I'd work in Niger.
Epstein didn't kill himself
the beatings happened in hong kong, i believe those were triads shipped in and encouraged to hammer on the locals. a terrible event, to be sure, and to be deplored internationally. ripping posters out of hands and getting incensed at a protest/debate isn't exactly the most controversial thing, and happens regularly in street protests all the time in 'whitie on whitie' engagements. but that, of course, doesn't grip your imagination and get you all pissy, does it?

looking at the video, 'tensions escalating' appears to be two people getting into a shoving match whilst everyone else watches. not quite a riot or communist insurrection.

as soon as a foreign student breaks the law, i.e. by committing an assault, then i fully agree they should lose their privileges to study in the host country. that applies to anyone from any country, regardless of whether they have Communist or anti-western beliefs. but i think you're eliding the violence of the hong kong demonstrations with those on campuses. convenient, that.
There was a story recently about the Confucius Institutes (a Chinese, government-linked org) forcing contract language that allows them to shape the studies of Chinese students studying abroad, including a dozen or so AUS universities.

One of China's foreign policy objectives is to flex soft power by controlling the learning of their citizens studying abroad by forcing a very narrow, CPC-approved syllabus to be adapted by their international university partners. I think this is a far more important story with regard to the impact of foreign money (and associated influence) in universities than some protesting by proxy.
yeah i remember reading a few articles about that a few years ago. but is it so different from any number of think tanks or institutes set up by western govts abroad? hell, we have established entire colleges explicitly to flex soft power (college of the americas). the confucius institute is the new cato institute.
I think it is different, for a number of reasons. The Cato Institute is a private think tank (sure, there is a large amount of government influence due to the turnstile from public to private servitude and vice versa) that is not acting directly on orders from the government, whereas the Confucius Institute is directly linked to the Communist Party of China. In addition, the Cato Institute is attempting to influence through theory, policy and ideas, not direct interference with those institutions of higher learning. For lack of a better descriptor, I'd call this de facto influence as opposed to de jure influence.

We could argue about how effective both are, and the trickle down of policy position from the elites to the think tanks to the professors teaching the students, but I think that's a shahter level argument about how effective the influence is at controlling the narrative.

I'm not sure what you are referring to in regards to the College of the Americas. The only institution that rings a bell is the School of the Americas, which was decidedly a US armed forces undertaking, ie. no question about who is dictating the message.
These aren't foreign owned institutions, these are foreign students at Australian universities trying to impose foreign government agendas in Australia.
Epstein didn't kill himself
i think his point is that the Confucius institute is actively trying to embed itself in higher-education establishments in the west. as addressed herein 2017:
https://www.nybooks.com/daily/2017/04/2 … lassrooms/
also, ken, i wasn't trying to literally suggest the confucius-cato similarity. it was more a figure (i.e. institutions with philosopher's names) extending their 'soft power'.
students getting in altercations at protests on campuses is not so unusual. i'm still not sure where you're going with this 'deport them' rhetoric.
Last edited by uziq (2019-08-01 05:42:42)
Can't really get upset at the Chinese for using their money to influence our greedy cultural institutions. It is our own fault that our colleges started to rely heavily on international students and aid instead of reforming themselves.
https://www.theguardian.com/australia-n … lly-no-tax
what is it with the mega-rich and absolutely fucked haircuts?
forget talk of deforestation and rainforest destruction, the follicle abuse going on here is on a cosmic order.
imagine being so rich that poor people can't even afford to access your levels of bad haircut
Last edited by uziq (2019-10-28 13:53:40)