This is how the final has had to be done. If anyone has any genious ideas on how to go about a better wya of determining a winner between 3 finalists, PM me and I may cancel this and do it tomorrow night.
Finals - Varegg vs. Zimmer vs. Ty
03 January 2008 23:00:00 GMT
Varegg
Zimmer
Ty
Vote for your favourite or who you think has the better campaign!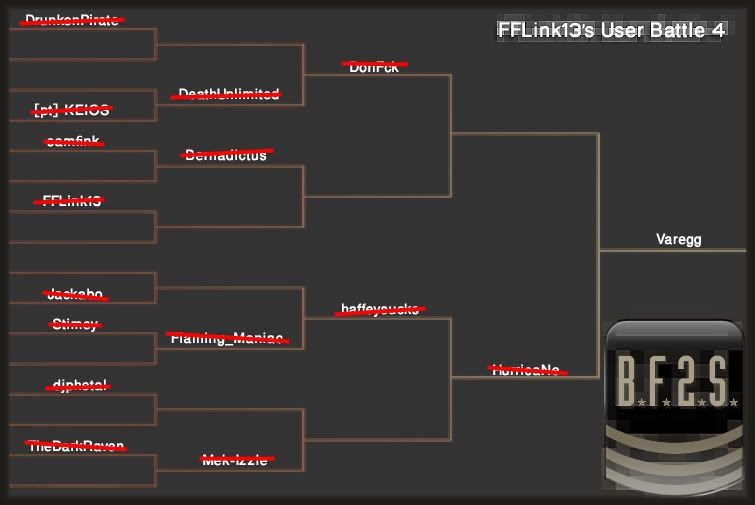 Good luck to the both of you.
Last edited by FFLink13 (2008-01-02 15:02:32)