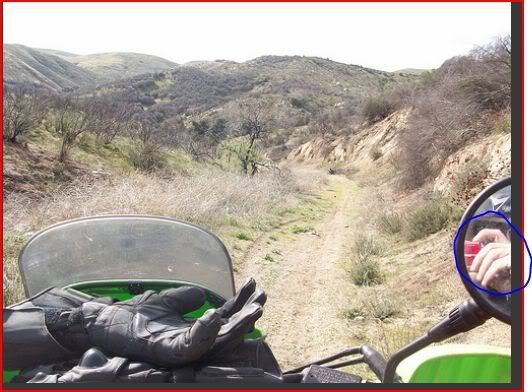 lulz
EDIT: Nice picture though.
Last edited by Finray (2009-06-22 13:23:16)
ok I asked whos hand is that chopped off and you link me to pictures of "food". Is that you Hannibal?
Its the BF2S flickr group dingus.
Lets have a party. kman can do fish and I will make a redneck style dutchoven bonanza.
IG-Calibre wrote:

ghettoperson wrote:

Dude, read the OP...

and? I was participating in that match...as a spectator so stfu & slide on...
They're not even your fucking photos! If they had been I'd have ignored it.
Jebus wrote:

What sport is that Calibre?
It's one of Irelands national sports. we have two National armature Sports - Gaelic Football & Hurling. It's played at Parochial, County, Provincial, and National levels, across both jurisdictions on the island of Ireland. It's fair to say it's like a cross between Football & Rugby, you can use your hands & feet & you can play man or ball, you score points by putting the ball over the goal bar = 1point or into the goal net = 3points, the field is much bigger than a football pitch. If your county gets to an all Ireland semi final or final, they get to take the field watched by up to 80,000 + spectators, some buzz for 'em i'd say! here you can see it being played, the commentary is in Irish..
Last edited by IG-Calibre (2009-06-22 14:52:19)
Superior Mind wrote:

Jebus wrote:

Superior Mind wrote:


Looks like Rugby.

I was thinking Rugby too, but that's a different kind of ball, no?

Oh yeah, didn't notice that. It's European Handball.
LOL. or if you could read...
DrunkFace wrote:

Gaelic football....
Okay...a few sports in here, most of which I still do.
Sailing with mates in the Bay of Fundy (I'm in the middle in the camo)
Skiing in the Alps, when I was a wee one (2 years)
Same 4 years later
Badminton back in grade 7. Good times. I actually used to be pretty hardcore about that.
Waterskiing at age 10. Laugh at the oversize life jacket and the n00b stance. It was my first time.
Rallying in the Gatineaus last year (note the slide parking tiremarks)
Rowing in the Ottawa HS regatta. I'm stroke seat.
Last edited by TSI (2009-06-22 16:30:07)
I like pie.
I lift weights regularly. Spend about 12 Hrs a week in the gym. I diet pretty hardcore as well, gotta feed meh body what it needs to grow Been working out for just about 15 months now after being pretty overweight 231lbs and fat as fuck! Here is some pics today, I was training shoulders, doing some shrugs and hit 455 today. Almost to the quarter ton mark I am able to do about eight reps before my muscles give.. I pyramid the weight through 4 sets (warm up/three-heavy).
Dead lift 405 today twice. Fucking felt great.


Dubious if I can count this as a sport but what the hell A few pics from today, excuse the camera phones.
Fog rolling up the River Tyne
Hungover
Small Flounder
Decent sized generic fish
Somewhere, something incredible is waiting to be known.
thats a real fish brah
Last edited by ph1shman420 (2009-06-28 16:25:25)
I'm not quite up to sea fishing yet
I've only been doing it for a month, wtf is that anyway
Somewhere, something incredible is waiting to be known.
bull (male) dolphin aka dorado aka mahi-mahi

43lbs of tastiness