more like the saudis. they already had a sizeable chunk before this latest loan.
maximum oofage:
Pflugerville ISD teacher on administrative leave after what parents call racist comments
https://www.kxan.com/news/local/pfluger … -comments/
Video posted on social media shows an unnamed teacher sitting with students. The teacher can be heard saying "deep down in my heart, I am ethnocentric, which means I think my race is the superior one."
Expecting he's going to lead into something unexpected, but can't imagine how or what after that awkward opening? Nope!
"Let me finish… I think everybody thinks that, they're just not honest about it," the teacher said
Mac, your professional opinion?
Every race is 'ethnocentric', brown people are going to make sure he gets fired.
Русский военный корабль, иди на хуй!
And why should white people want him to continue teaching their children? I mean, unless they've got certain leanings.
Remember that time the Democrats invited George Floyd to Capital Hill to discuss his future?
delusional trailer trash. real classy.
Lady Susan Hussey quits over remarks to charity boss Ngozi Fulani
https://www.bbc.com/news/uk-63810468
The late Queen's lady-in-waiting Lady Susan Hussey has apologised and resigned after she repeatedly asked a black British charity boss where she was "really" from.

Ngozi Fulani, a charity founder, was questioned about her background at the charity event at the palace on Tuesday.

Ms Fulani, said she was "totally stunned" by Prince William's godmother's comments.

The palace described the remarks as "unacceptable and deeply regrettable".

A spokesperson for Prince William said "racism has no place in our society".

"The comments were unacceptable, and it is right that the individual has stepped aside with immediate effect," they said.

Lady Hussey, 83, was a close confidante of the late Queen and accompanied her at the funeral of the Duke of Edinburgh last year.

She was a key and trusted figure in the Royal Household for decades, and part of her latest role had involved helping to host occasions at Buckingham Palace.
In other situations involving different people, the relatives of a zero-filter old woman will do something like surreptitiously catch an offended person's eye and make the 'loopy' gesture over their temple. Maybe long-retired suburban moms are just held to lower standards. But if an old person realizes their social blunder and takes responsibility, I don't want to take that from them. I don't consider myself an ageist. Sucks to be someone who torpedoes their own decades of effort just because they wanted to make someone uncomfortable, though.
Ms Fulani, in an interview with the Independent website, said the issue was "bigger than one individual. It's institutional racism".

"I was in shock after it happened and anybody who knows me knows I don't take this kind of nonsense," she said.

"But I had to consider so many things. As a black person, I found myself in this place where I wanted to say something but what happened would automatically be seen as my fault, it would bring [my charity] Sistah Space down.

"It would be 'oh, she has a chip on their shoulder'."

Ms Fulani said she did not want to see Lady Hussey "vilified".

An eyewitness to the conversation, Mandu Reid, told BBC News that Lady Hussey's questions had been "offensive, racist and unwelcoming".

The leader of the Women's Equality Party said she had felt a "sense of incredulity" about the echange in which Ms Fulani was interrogated about where she was from, even though she had already explained she was born and lived in the UK.
Rings true, the victim concerned that they'll be made the villain. Justifiable concern that the older woman would be coddled. That she herself would be flayed in the public eye and told to grow a thicker skin.

I don't even know how many different anecdotes I've read of this near exact sort of conversation.
Last edited by unnamednewbie13 (2022-12-01 05:15:25)
Its funny when so many people big up their ethnic roots - american irish etc - that blacks get offended.
Русский военный корабль, иди на хуй!
The difference is that blacks and asians and brown-skinned hispanics often get asked about their roots more through patronising smiles with a hint of sneer than innocent questioning.
What is the rate I wonder of white people asking other white people what their
real
name is? Because there's no way it could be Bob Jones?
e: responses like yours are a good example of why Fulani was so tentative about this. anyway, damage control speaks for itself.
Last edited by unnamednewbie13 (2022-12-01 06:09:18)
She is dressed like a Zulu queen. Is anyone surprised a lady old enough to remember Shaka Zulu would be confused?
If I showed up for a political event dressed like a matador, I would be unoffended if a lady old enough to be my grandma doesn't accept "NYC" as my place of origin.
This is a really bad show by this black activist. It will make it harder for blacks to have access to the royal family now. The white lady sounded more clueless than hostile. I have dealt with a lifetime of clueless but friendly white people. Just placate them, network, and wait until they go gently into the night.
She probably didn't show up expecting the Spanish Inquisition (no one ever does). I would feel kind of shell-shocked as well.
I won't say that the resignation was strictly necessary, but the whole ill-considered thing could have just ended if the old lady relented when Fulani said she was a British national, no? Is she senile or not? If not, maybe she should have kept up with the times, considering her position, no?
The palace described the remarks as "unacceptable and deeply regrettable".

A spokesperson for Prince William said "racism has no place in our society".

"The comments were unacceptable, and it is right that the individual has stepped aside with immediate effect," they said.
Ms Fulani said she did not want to see Lady Hussey "vilified".
Where are your complaints about the palace's response? Dilbert makes a remark about black people, you make a remark about her attire. Is it any wonder Fulani was concerned about getting blasted by the fallout?
Would be tempting to just answer with one of these and probably be close enough.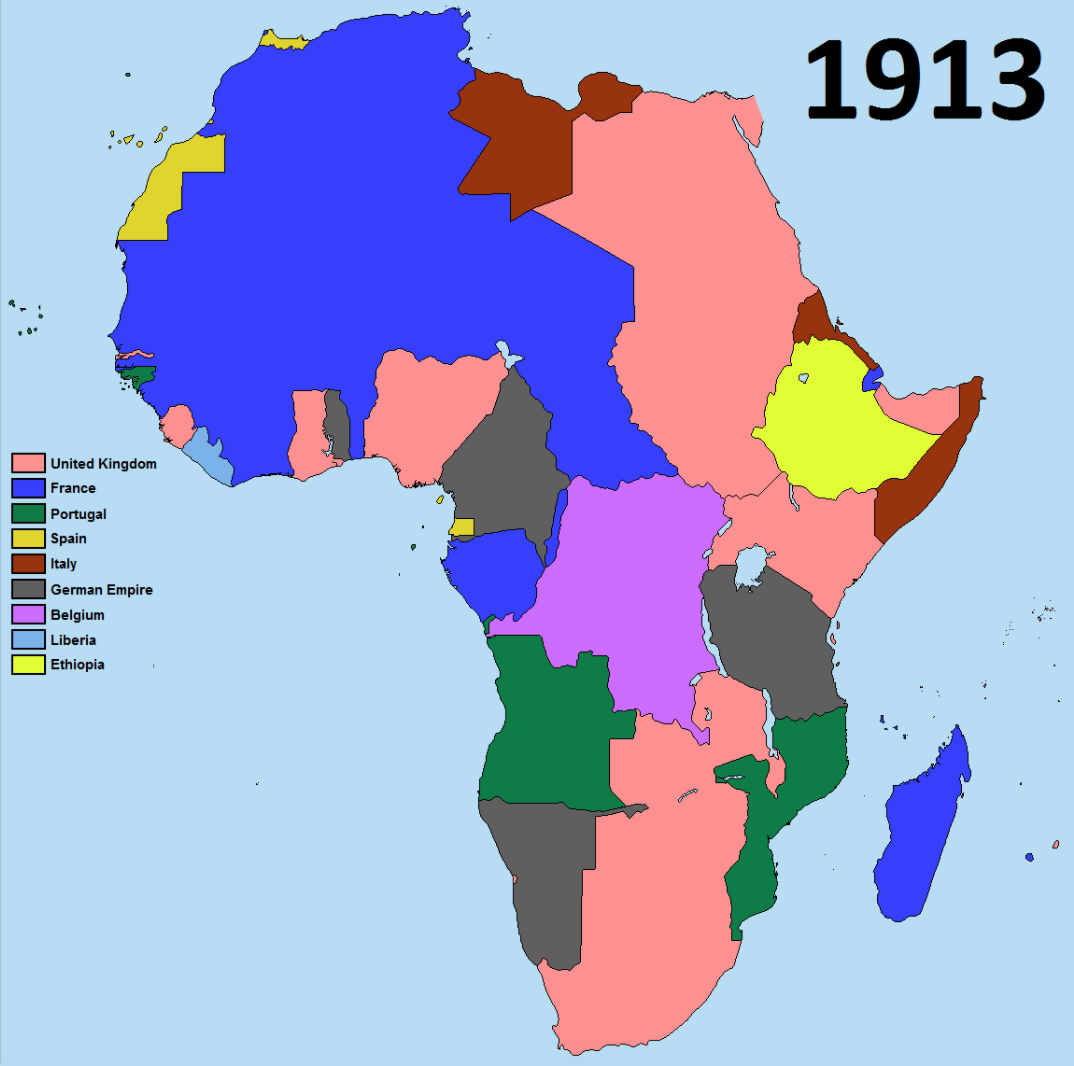 LOL, funny to see support for the royal circle spontaneously sprout here after uzique was taunted about the queen's death.
e: IMO, there can be issues with letting people do or say what they want unopposed, just because they're old. People like Trump and McConnell are in her age group. Should they, for example, just be allowed whatever? Should we placate Trump while he's busy legitimizing people like Fuentes?
Also seems a bit ageist to me. Like there's no way they could know any better? Pff.
Last edited by unnamednewbie13 (2022-12-01 07:53:00)
Do you think her public airing of this "situation" improved race relations? Do you think this will make people more supportive of black people?

You have to pick your battles. This was a dumb battle to pick. If you want to be accepted into white spaces and power structures, you may have to put up with some bullshit.

I have spent my whole life living among white people. I would have made a friend/networked with the old lady instead of being offended.
It's kind of a sticky thing isn't it though, asking a victim to remain silent. Maybe students shouldn't upload videos of their teachers' algebraic war dances or blasting the classroom with a string of profanity and racial slurs? Are the students really the ones picking those battles, or were the teachers the ones who put themselves in a bad spot? "The poor teachers, did this really improve race relations? (/s)"

Granted, in the realm of racial violence this was more catty than alarming. But I still don't subscribe to the notion that age alone is an excuse. There are plenty of people her age or older who would frown disapprovingly at the paraphrased dialog.
The white bitch is going to die soon bro. Just placate her, make a good impression, and score another invite to the Palace sometime.
A lot of the vibe I'm finding online is that age isn't much of an excuse if they don't have dementia or something, and that old people shouldn't get a pass, should know better, and have had plenty of time to learn. And to forestall the "it was a different time" argument, even many of their contemporaries think this sort of thing is distasteful. Maybe always had, maybe changed for the better.
Meanwhile on BF2S: "lol black people amirite?" "she was asking for it, just look at the way she was dressed!" gag
Last edited by unnamednewbie13 (2022-12-02 07:26:48)
My point is that is not in the best interest of black people or this lady to air her grievance. She turned an opportunity into a controversy. And for what?
Again though, really sticky thing saying she should have necessarily remained silent, or that coming forward should ruin her.
And once more, "Trump is old. He may fade soon. Just let him stir up lethal insurrections, you look bad for criticizing him." Different situation to apply that too I know, but the "old people pass" really is nonsense. "Just placate," lol.
e:
I'd like to remark again on how well the response here lines up with Fulani's concerns over fallout for being open about that conversation. She didn't pen Hussey's resignation letter, or put words of condemnation into the palace's mouth. And once again, she's on record saying she didn't want Hussey vilified. Now I'm seeing comments to the effect of "you got an old woman fired. Are you happy now?" It really does strike me as "the abused should just keep quiet" sentiment.
To be clear, an apology should have been enough, and maybe she didn't need to go so far as resignation? But she did embarrass herself, and may have continued to do so unchecked. At least maybe she can enjoy a retirement now.
Last edited by unnamednewbie13 (2022-12-02 09:21:26)
The old lady is going to die soon. The black lady wins by just waiting.

The demographic change taking place across the western world is weakening white power structures. Minorities close to power, like this lady, need to be patient and take what they can get out of it in the meantime.

I think it would be better for minorities if the black lady instead used this opportunity to befriend the baroness while she is shepherded into the quiet darkness.
I have to respond and read your edit when I finish this lesson on the Scramble for Africa 😂
"The Scramble for Africa" makes it sound like a quirky board game from Milton Bradley.
The black lady literally ruined the old lady's Game of Life playthrough.
did she really though? /thor.gif