drop the glasses. they make you look like the zodiac killer. way, way to big for your head.
RTHKI wrote:

car selfies eh
I need to go fishing to get some holding a fish photos.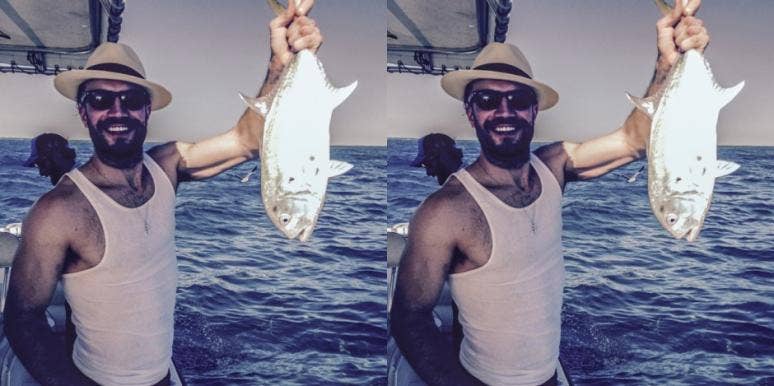 Car selfies with shades on is like its own genre of photo. Unflattering stereotypes abound.

I don't say you're better off with a fishing photo though. imo, at least, hook fishing and junk like gill nets suuuuuck. Photographing yourself with dead animals seems really archaic and ghoulish to me, although there are worse photos you can take.

Why not take a picture of yourself with someone's dog? You've been stressing the benefits of dogs lately.
Excellent point. I think I will go over to the 25 year olds apartment after all. I can take a picture with her golden retriever.
If I ever became a subsistence hunter, I'd record my encounters on the wall of a cave somewhere. Maybe add some space aliens to mess with some poor spelunker's head in 3000 years.
Honestly could do the same thing as a birdwatcher. Memorialize my favorite forest ravens, because Washington. I'll look into polishing up on my charcoal.
Last edited by unnamednewbie13 (2022-08-07 15:16:48)
I really like this picture.
Last edited by uziq (2022-09-25 06:48:41)
Adults dressing up for Halloween
There you go partying while the bodies aren't even in the ground yet.
In a super crowded city (New Orleans), no less
RIP
Looks like one of those cheesy shirts gangbangers make for their fallen homies.

RIP "Lil Muppet"
KEN-JENNINGS wrote:

Adults dressing up for Halloween
who are you, john waters?
Last edited by DesertFox- (2022-11-02 04:07:29)
sorry but you're way off. that's clearly a straight hispanic man.

he's john waters.


Ken is in brown face. His girlfriend is in white face. Deplorable. I am drafting a letter from the NAACP as we speak.
last season in korea. last pic. winter almost a full 2 years later. 'my how time flies' etc
안녕히 계세요 !
You are leaving Korea?
Between zeek and dilbs, someone's gotta fly somewhere to punch someone in the face, and it's not gonna be dilbert. Falls to uzique to fulfill the prophecy.
SuperJail Warden wrote:

You are leaving Korea?
my resident visa was a maximum of 2 years. i don't really feel like taking a flight every 3 months and abusing the tourist visa system. time to see somewhere else.
COVID time warp is something else.
it has been an incredibly quick 2 years, yes.
one of the best things i ever did for myself. new lease of life in early 30s, new perspectives, so many new experiences and lessons i couldn't even tally them all. definitely one of the best ways to reassert control and direction, and a little bit of agency in my life, after having been tossed and turned and pushed this way and that by events, global as well as personal, in recent years. one of the first simply 'nice' things i did just for myself after spending a big chunk of my adult life holding vigil and merely enduring. a bit of self-care, a bit of letting go, a bit of forgiveness. and very grateful i am to korea, too, for that.
of course, some bittersweet aspects and necessary growing pains associated with that, but ... i guess that's how life unfolds.
10/10 no regratz. in my opinion everyone should experience living alone in a foreign place, as a guest or outsider to a culture, for an extended period of time. very valuable. makes not a few of my opinions and attitudes i carried through my 20s seem very naive and provincial, really.