Higher wages is tricky but better work conditions and hours shouldn't destroy the economy. At least give cashiers a stool.
uziq wrote:

your edgelord STEM billionaire class could probably redistribute the 'profits' (ahem) from their enterprises more fairly with their, you know, value-generating workforce.
But that will just mean everyone sits on their asses and then in the future no-one will put in the hard work to be a STEM edgelord billionaire.
I mean, why stay up late learning calculus when you could be out partying if you're going to get free money either way?
Русский военный корабль, иди на хуй!
yes, paying workers higher wages will disincentivize trust-fund babies who inherit emerald mines from commandeering other companies boards.

you sure know what you're talking about, lickspittle.
I'm sure tech-geniuses will transcend no matter what everyone else is doing.

Its your middle of the road person who will just give up and take free money.
Русский военный корабль, иди на хуй!
lol elon musk a tech genius.
sins of the fathers and whatever, but yikes (also, I know, not the first time we've heard from noor)
Osama bin Laden's niece defends 'Ultra MAGA movement' during appearance with Steve Bannon
https://www.rawstory.com/noor-bin-laden-ultra-maga/
"Biden will cause another 9/11!" probably isn't the most tactful thing for a relative of Osama's to utter, but she is MAGA so it is in character to lack tact.
"We are the silent majority!" I mean if they are, then why this need to go bully polls in Democratic districts? Get your hundreds of millions of Republican-leaning silent types to vote in greater quantities and own everything, would make sense.
"you will understand America much better if you stop thinking of the U.S. as a version of Sweden that happens to be dysfunctional across every conceivable social metric

and start thinking about the U.S. as a version of Brazil that happens to be rich"
bruh
https://www.huffpost.com/entry/plot-aga … ource=pitc
Former President Donald Trump is peddling a children's book written by a former member of his administration that stars "King Donald" and reimagines a kingdom where the "Russionians" weren't a factor in the 2016 election.

Now Trump wants to distribute the book to children across the land. "Let's put this amazing book in every school in America," Trump posted on Truth Social last week.

"The Plot Against the King" was written by Republican and Trump loyalist Kash Patel, the former president's hand-picked Pentagon chief of staff.

Conservative publisher Brave Books is presenting the work as both fairytale and fact. It calls the book a "fantastical retelling of the terrible true story."

"A key player in uncovering one of our nation's biggest injustices tells the whole story — for kids! Kash Patel ..... brings a fantastical retelling of Hillary's horrible plot against Trump to the whole family," says a statement by the publisher. Patel says in his own statement that he believes it's important for people to know the truth in the fairytale.

The book focuses on an evil plot by mean "Hillary Queenton" and her "shifty knights" to reveal that King Donald was working with the "Russionians" to cheat his way into the Oval Office. Patel himself appears in the book as a "wizard" who attempts to prove King Donald was wrongly accused.

The book claims, in fairytale speak, that the discredited dossier on King Donald and the "Russionians" — compiled in real life by former MI-5 officer Christopher Steele — triggered the American intelligence probe into Russian interference in the 2016 election. The book slyly claims that the dossier was "written" by Hillary Queenton and "put in a steel box."

In fact, U.S. intelligence launched its investigation in the summer of 2016, months before the Steele dossier was available. The probe determined that Russian President Vladimir Putin ordered the launch of an influence campaign aimed at getting Trump elected in 2016 and "undermining public faith" in the democratic process. Those findings were soundly supported in a later bipartisan investigation and report by the Senate Intelligence Committee.

A probe by Special Counsel Robert Mueller into possible Kremlin collusion with the Trump campaign uncovered "numerous links between the Russian government and the Trump campaign." Trump's Attorney General William Barr determined there was no collusion.

Trump much prefers Patel's version of the world.

An Amazon review comment on the book from "DJ-T," that included the former president's photo, gushed: "This is the most spectacular children's book ever! This will be YUGE!"

Google last month temporarily suspended the book publisher from its ad platform for "circumventing system policy," according to a Google statement to Brave Books obtained by Fox Business.

It was unclear exactly what the publisher did to break the rules. But the Google statement noted that the company "doesn't want users to feel misled by the content promoted in Shopping ads," and referred to "promotions that represent you or your products in a way that is not accurate, realistic, or truthful."

Patel later blasted the move as a "witchhunt."
ew ew ew
unnamednewbie13 wrote:

written by Republican and Trump loyalist Kash Patel, the former president's hand-picked Pentagon chief of staff.
I checked the guy's wikipedia and this is the official photo.
I take bad photos too but this dude's official government portrait looks like he just got picked up by the FBI for terror financing.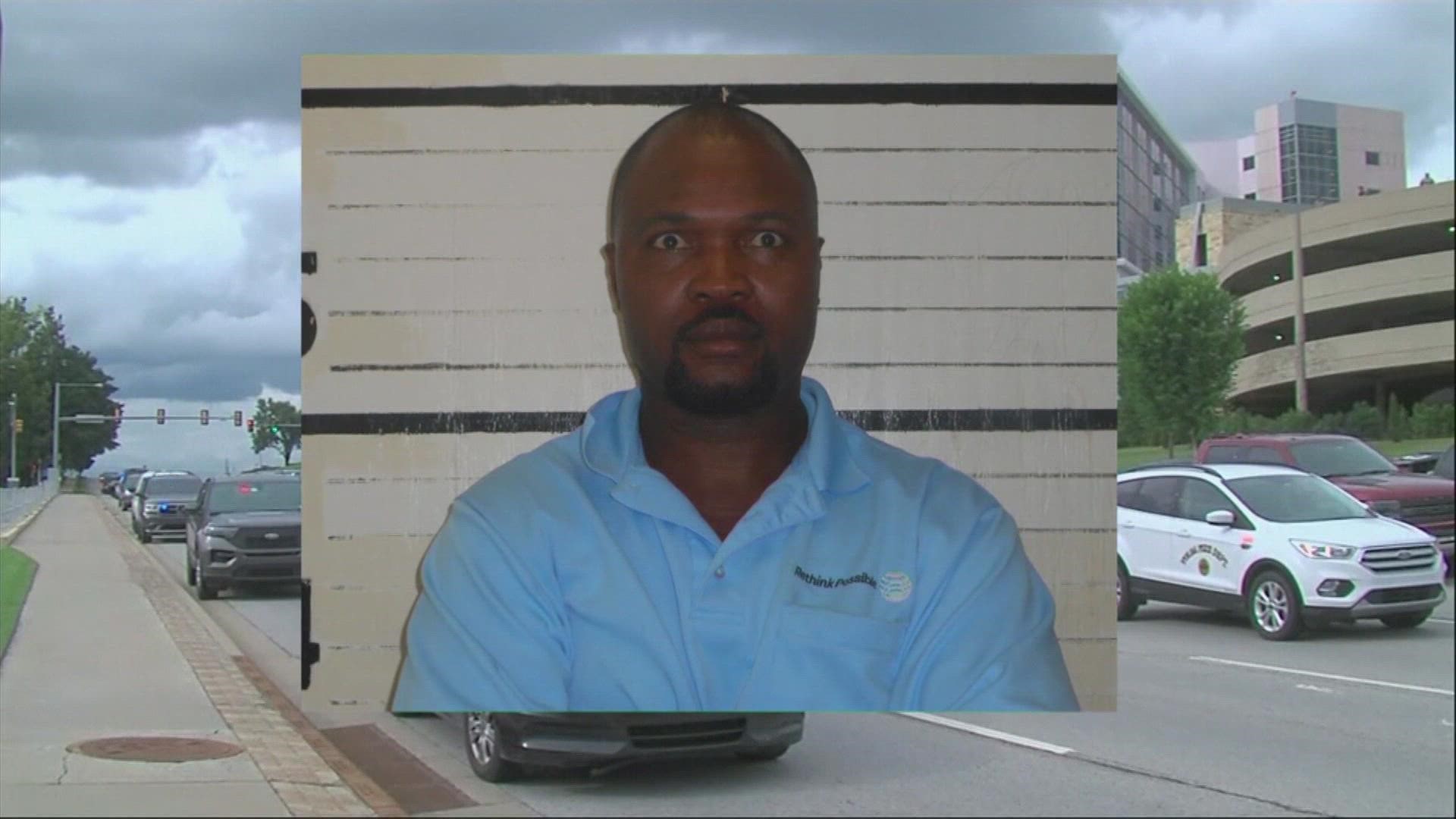 Giuliani says Trump 'had nothing to do' with Jan 6. attack and that the Democratic party 'needs to be destroyed at the top'
https://www.yahoo.com/news/giuliani-say … 25457.html
-On his podcast, Giuliani said Trump "had nothing to do with" the Jan. 6 attack on the Capitol.

-Instead, he alleged Antifa members posed as Trump supporters.

-He said the select committee's hearings are an indication of a "fascist-type government."
We didn't do it! The other guys are the authoritarian fascists! They need to be destroyed!
lol
This guy doesn't deserve to be humored.
Well there it is. Proof that the 2020 election was stolen from Trump. Why isn't anyone talking about this?

this dinesh guy is so fucking funny. i mean, just on an aesthetic level. all his productions are in this sort of pastiche tom clancy style. so good.

'the left', the mexican mafia ... all conspiring to, erm, elect an ineffectual boomer centrist president!
Just think, we've still got the rest of 2022 to get through.
The Supreme Court gave states more power over tribal land. Tribes say that undermines their autonomy.
The decision affects how crimes are prosecuted on reservations. It upends nearly 200 years of precedents recognizing the right of tribal nations to self-govern.
https://www.nbcnews.com/news/us-news/su … -rcna35872
excerpt wrote:

In a decision that stunned legal experts, the Supreme Court ruled Wednesday that state governments have the authority to prosecute certain cases on tribal lands, effectively undermining centuries of legal precedent by expanding the power of states.

The court's ruling in Oklahoma v. Castro-Huerta is a heavy blow to the sovereignty of tribes over their land and governance, federal Indian law experts and tribal leaders said. They raised concerns that states would usurp the hard-won autonomy of tribes to prosecute crimes on their own lands in a community-based way that meets the needs of their own citizens, which they said could complicate prosecutions in domestic violence and sexual assault cases.

The experts and leaders also worry the decision is a sign the high court could further erode other areas in which federal and tribal governments have authority, such as environmental regulation and child welfare on reservations, and give more power to states.
I made it 50 seconds in, I just don't want to.

"I'm Irish." "I'm Italian." Good, go back to Ireland or Italy, to use right wing American language against them. "I defied the government and now I'm going into government!" Er.

AZ needs to figure out what it wants to do about its water problem before it worries about trannies in bathrooms or whatever the hell that debate was.
i literally do not understand how the level of political discourse can stoop that low. like, how does that host/moderator even feel? is there an actual audience, physical or televised, for this shit? how can people sit there without laughing?

i hate the sort of boilerplate cultural conservative 'everything is in decline' narrative, it's too lazy, but really now ... this is pushing credulity. america is regressing in real time.
They're all competing to out-Boebert Boebert, but of course it's actually the kids with the cell phones who are lowering national IQ.

Elsewhere, in nutcase America:



WhY dO yOu GuYs AlWaYs MaKe It AbOuT rAcE?!1`
uziq wrote:

i hate the sort of boilerplate cultural conservative 'everything is in decline' narrative, it's too lazy, but really now
It is cuck mentality.
Русский военный корабль, иди на хуй!
I should've put a trigger warning on that for you.

None of your google-fu whataboutery has the remotest relevance to this guy stalking a child and knocking him off a bike. "Get the *#& out of my town," I think chances are good he meant what you don't want him to mean. Did you watch it in full? Who watches something like that and then gets pissed off at some imagined slight against white people? "I'll show you, let me look up some, hmm, blacks, Jews, oooh let's add Mexicans." WTF dilbert.

racebaiting lmao