Amazon recommended I buy this. I did not but whoof what a nostalgia blast.
Had my voltron stolen from a playground when I was like 6. I didn't get over it for years
Rest easy knowing it will exist for 800 years in landfill.
It was stolen on a marine base. It's probably in a toxic jet fuel sludge pit.
That's even better. Those marines love playing with toys. A marine probably is holding onto it in hopes to fund their retirement.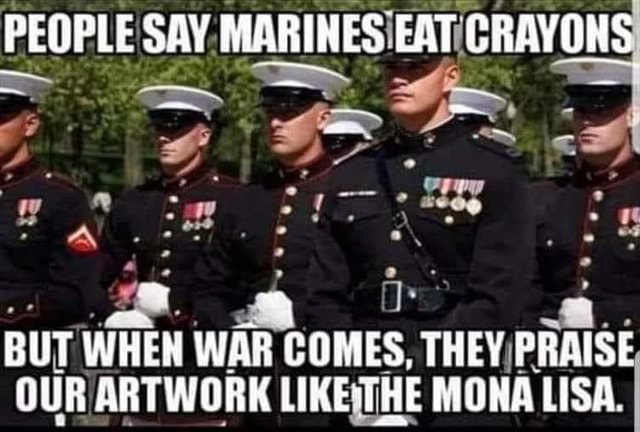 I unironically tell the kids I have to join the military. My ultimate revenge against the bf2s army veterans.
dear lord, save me from the temptation to drop $1000 on some overpriced oliver peoples frames. 'japanese artisan edition' hgnhhhhhfhsggg
Last edited by uziq (2022-01-14 11:05:35)
v stylish but I'm sure you can find a nearly matching design for at least 700 less if you browse for a while.
i just pawned my last 3 ETH in order to stock up on snow peak apparel for this winter/spring. poverty is real, folks.
you've gone full asian fashion brands in south korea? have you adopted the bowl cut yet?

I've actually abstained from buying anything new this winter and I'm saving €€€ for my investment account.
i had to buy new winter clothes because i've never lived in a place before where it hits -15 several times a week for the entire winter season.
i only brought with me 2x APC gabardines. yeah, good for parisian winter, not good for the korean peninsula. almost to the point where it was getting to be dangerous to be outside at night or in a storm so poorly insulated.
i've had 3-4 haircuts here now to varying degrees of 'k-pop' status. asian hairdressers, even if they speak english, are in the main not used to cutting westerners' hair. asian hair tends to be very straight and thin and, yeah, to grow in a different crown patterning to western hair. so inevitably you end up with a bowl or something very like it; layering, thinning, etc, don't exist to the same degree here. some of my haircuts have been pretty funny. you gotta laugh.
japan and korea are world-leaders, and for good reason, at outdoors/hiking wear tbh. i fully understand why, after having lived here for a while. it's because hiking, mountains, areas of the wild, etc, are right on the doorstep of major cities. there's 20 mountain hikes within an hour of seoul city centre. so a really nice hybrid fashion exists, between outdoor hiking wear as you'd see in europe and between street/urban wear. lots of high-tech (i.e. techwear) brands catering to this sort of niche of people who need to be equally insulated on a mountain trail and look good in the cityscape. brands like snow peak do it perfectly, using fancy space-age materials and 'high-fashion' aesthetics. i'm pretty sure the latest bunch of clothes i bought are, erm, fireproof as well as insulated. that'll be useful the next time i'm sat in front of a korean BBQ smashing soju following a hike. ahem.
in general the fashion here is way better. not really any cheaper, unfortunately; for the good brands and boutiques, often times very many more times more expensive. but at least they know how to dress ffs. in europe 'hiker' gear normally connotes the opposite of fashionable. hikers look like dorks. i'm descending that slope in
style
, dammit!
Yeah korea definitely isn't a world leader in outdoor/hiking gear by any stretch of the imagination.

Northern European (and most good) hiking gear is designed around performance. Function over form, as it were. There's a reason you don't see too many people wearing Patagonia in the back country.

There are a few really good Japanese cottage outdoors companies, definitely.
fjällräven, mammut, sherpa outdoor is what I'd think. The last two being true outdoor the first one more northern europe winter fashion stuff. Other than that north face & puffer jackets are popular in general. I have a cheap puffer myself.
Mammut stuff I can vouch for any time. I have a Mammut climbing bag that I bought over 10 years ago, brought it with me all over the world and it's still in perfect condition. Hideously expensive stuff though.
Last edited by Larssen (2022-01-14 13:43:16)
i was thinking specifically of a few korean boutiques which have items that are like regularly $1000+. that's why i mentioned 'tech-wear' in the same connection. really high attention to detail and cutting-edge materials and technologies (i.e. functionality). the stuff i picked up recently has 'dermizax' (made of toray, a waterproof breathable fabric) and a trademarked 'octa' weave material for the pants, for e.g.
your average korean ajosshi is obviously climbing a mountain in budget knock-off gear, that goes without saying. no need for top-end gear when you've got booze legs propelling you through.
Function over form, as it were
and that's precisely my complaint with northern european hiking gear ... makes sense when you're arse-deep in a fjord or dangling off a serac. but the hiking in this part of the world is nowhere near so life-and-death. i like the crossover brands which cover urbanwear too. for the same reason, there's no way i'm buying a specialist pair of hiking boots whilst i'm out here. it's not worth it to me. but there's a bunch of nice brands which occupy a good middle-ground, so i can effectively pick-up a nice pair of shoes that won't look out of place on a date.
ya get me? sorry if it seemed like i was trying to monopolize and say in absolute terms 'yeah korea no. 1!'
can't abide by northface, canada goose, etc. the style just looks horrendous. fjallraven was played out in the UK about 5-10 years ago on university campuses; ditto patagonia, which is now mostly worn by zoomers with jogging bottoms/tights.
i do like norse projects, but again it's more of a streetwear-crossover brand. not sure i'd want to scale the matterhorn in it.
Last edited by uziq (2022-01-14 13:49:12)
do u usually buy from a single brand? My closet is like a mix & match of lots of stuff. Downside is that I spend an eternity browsing for those few specific things I'm thinking of when I'm shopping.
4-5 brands mostly for my entire 'look'. spend (much) more money on the bigger 'statement' pieces that contribute to one's outline/silhouette, e.g. coats, shoes, glasses, overshirts, suiting, etc. i really don't pay much mind to fashion or what're the latest movers-and-shakers in the fashion world. i've bought from the same coterie of brands since i was uni age, tbh (it just so happens my then-gf was danish and wore nothing but fjallraven, hence my comment). i suspect my actual style is 'out of date' to the cutting-edge and fashion inclined.
standard high-street brands like cos and arket, and to a lesser degree uniqlo and muji, are really good for essentials/layering/work clothes. won't break the bank and you won't care when they get stained, ripped, or just wear out after a good year's use.
i always try to buy from a smaller, independent, local brands for my main pieces. so i buy from 2-3 smallish UK/french brands that are sourced locally and have fairly unique lookbooks. ditto now i'm out here in korea. may as well pick up some pieces from small korean/japanese 'cottage' brands, as ken has it. it's why i can't stand things like canada goose. why would anyone want to drop $2k on a coat that every other person in every other northern hemisphere city in the world is wearing at the same time? i don't understand that urge to 'keep up with the joneses', tbh. girls will look at you more when you have your own vibe, yo!
Last edited by uziq (2022-01-14 13:56:41)
For early spring & fall season yes I'd say a nice coat goes a long way, but during winter it's hard to find something that looks 'fashionable' while also being warm enough. You're best off with darker colours and a zipped up puffer or god forbid parka just doesn't look all that great.

I started out buying more expensive stuff as I got out of uni but I quit splurging on clothes tbh, now it feels like victory if I can find something nice for sub 100 euros and it lasts me for about 2 yrs.

Only thing I do spend some more on is a good suit.
people here mostly wear the ubiquitous quilted coats, some of them literally head-to-toe length. you can end up looking a lot like a velcro strap or some sort of tampon. hence why i paid out a little bit more for a good jacket. 9/10 do recommend, it's warm as fuck and the attention to detail is great. there's a little caribiner hook hidden in the coat for a mini lamp (i'm using it for a phone-case with a hook, natch).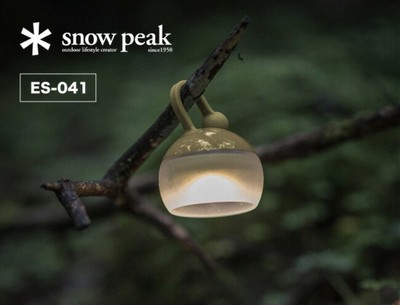 a pretty average suit or pair of trousers/jacket/shirt etc can be made to go a long way with a 15-20 EUR visit to a tailor. i'm not snobby about brands - let people spend as much as they're comfortable spending, it's not a competition - but there's really no fucking excuse for wearing clothes that fit appallingly. like their parents never showed them how to dress. (this problem doesn't exist in korea but is chronic in the great unwashed masses of brits and yanks).
Last edited by uziq (2022-01-14 14:16:57)
You really see & feel the difference between something bought in a suitsupply store vs a high end tailor. Costs a few hundred more but high quality wool feels and looks so much better. Goes a long way if you're wearing it often.
I'm considering paying out some more for sweaters in the future. Summer season is easier. Pants in general as well - there's comfortable chino's these days at cheap price points.
Last edited by Larssen (2022-01-14 14:33:01)
i went through my nice suiting and tailoring phase a few years ago. i was sure to get some non-businessy suits so i can wear them all the time. bought a couple of really nice linen suits, made in portugal with all the trimmings. i have a black one that i wear all the time with that sort of distressed/faded black vibe. drawstring trousers that are really baggy and high-waisted. v nice suit would buy again.
i have a few expensivo sweaters/jumpers. merino wool, english sheep's wool, etc. haven't worn them out here actually. the climate is too extreme. it's either boiling or freezing. can't layer a thick sweater with a padded jacket, it's volcanic. having 2-3 really nice jumpers in neutral tones is a wardrobe essential though! i tend to prefer crew neck/ribbed neck for layering with collared shirts. v-necks ... nah.
Last edited by uziq (2022-01-14 14:35:23)
This is my fav coat but it's been matched horribly here (drykorn skopje);
I usually wear it with like a ribbed turtleneck, darker patterned chino's and a pair of matching shoes/sneakers that are higher at the ankle. Coat also goes fantastic with a suit.
Colour scheme kinda ends up like this.
Last edited by Larssen (2022-01-14 14:57:47)
yeah, i can see that working well. i am always wearing roll-necks or collars like that. so good for layering. i even have a few thin, underlayer long-sleeve tshirts with faux-roll necks. something a bit different.

agree that a nice big coat goes well with a suit. especially in contrasting colours. i have a similar coloured APC trench in beige/gold that i wear over my dark suits. hit 'em with the 1-2 punch!

please don't ever wear the shoes in the bottom picture. what the hellis going on there? mate you're on a hillside dale not moonwalking. take off the NASA shoes.
I think the image gives off a weird look cause his socks appear the same colour? The ankle is lower than that and I don't roll my socks up extra high.
Now that I'm looking at it the pants are weird too lol what is going on here. They're like chino's fitted as gym trousers?
Beige shades are top tier for coats. Esp. with darker suits.
Last edited by Larssen (2022-01-14 14:57:32)
i'm sure there's a time and a place for those shoes but, yah, with the long coat and baggy trousers, they have a foreshortening effect. if you have an oversized top layer, wear flat shoes and accentuate it. those shoes make that tall guy look weirdly stunted and blocky.

let me recommend you these handmade frenc ..
Ha ha this thread.

When derpstyle peaks you're all going to have to change your expensive wardrobes.
Русский военный корабль, иди на хуй!
young people spend money on their grooming and appearance. who knew? it's part of the great carnival of life dilbert.
what do you spend your disposable income on? springs for your toy guns and tools for your home lathing and robotics projects? OK. good luck with that. "hey! look! this woman also goes to my shooting range! i swear she looked at me once before and acknowledged my existence! reeeee!"
just think, if you'd ever moved out of your parents' nest you could have learned to dress yourself too!
Last edited by uziq (2022-01-14 22:09:29)