Its a nice t-shirt, I might buy some if they have them in XXXXXL
Epstein didn't kill himself
anyone who wears witty slogan/graphic/meme/subculture t-shirts over the age of 17 needs to look seriously at themselves. very lame.
I bought a 1000 pack of random Magic the Gathering cards.
I bought it for a millennial nostalgia rush. Nothing more.
Last edited by SuperJail Warden (2019-06-07 09:06:31)
First world problem: package went to wrong carrier facility. It departed from NJ and those bastards shipped it to Philly. So I now have to go drunk stagger to the comic book shop for my millennial nostalgia rush.
should have got the mass drop sennheiser 6xx's. best headphones under £500 easily.
didn't really fancy dropping over £100 tbh
dramatic difference considering they perform up to £700-1000 bracket with decent amplification, but fair enough. it is about 40% over budget.
Bought a PC so I can finally get back into PC gaming.
SuperJail Warden wrote:

You ain't miss shit
Indie scene has some addictive offerings. Risk of Rain 2 has promise, though needs to rebalance late game so it's impossible for you to become unstoppable.
I don't see much need to upgrade specifically for the ray tracing buzz since games have been faking realistic lighting "good enough" for awhile now. Can't deny that the Quake 2 demo looked amazing, but it was also a little weird seeing it on such an older game. I think where I want it the most are survival base builders (Minecraft has a pretty decent software-driven ray tracing mod now if your rig can handle it) and titles like Paradox's upcoming VTM.
edit: Quake 2 ray tracing demo
the quake 2 demo didn't look that special at all. it looked like a glossy and super-saturated version of quake. looking at that for extended periods of time, especially on a big monitor at a high refresh rate, would burn my eyeballs out and give me a serious headache. ray tracing looks great in short-burst demos, like in that cyberpunk game or whatever, but it's not something i particularly care about in my games. for sumptuous single-player immersive experiences, sure. but like 'bloom' and 'HDR lighting', that shit is getting disabled the minute i get into my multiplayer lobby.

the fact the mid-level card for this technology is like $600 is hilarious. who gives a fuck, seriously.
Between the two, I prefer the more grungy, bleak look of the old Quake 2. The alien planet you were on was a techno-industrial dump full of smog and unwashed surfaces. The way the lighting was modified here makes it too clean. It's almost reminiscent of when colored lighting was introduced in games, and everyone overdid it to show off.

What I'm talking about in regards to amazing is more the technical potential here. It's a far cry from having to fake this kind of thing with invisible light emitters, offloading it to opengl, or something of that nature. With decent design, we'll probably be seeing a lot of extra moody atmospheres taking advantage of it in the future. Maybe I'll even have a new, high end card that doesn't run $900+. But if it's on a competitive game, it's probably going to be just one more detail I turn off so I can see what the heck I'm doing. For now, I see no reason to trade out my GTX 980.
Raytracing is the future. While it's new, it's going to be over exposed, provide models that appear overly oily faced, with light, bloom, and effects thrown down your retinas. But the dust will settle, and it'll be a feature that just gives that subtle edge of realism. 5-10 years.
everything i write is a ramble and should not be taken seriously.... seriously.

♥
Who cares about graphics when the games play like shit? There hasn't been any improvements in gameplay or scale in like a decade at least.
Epstein didn't kill himself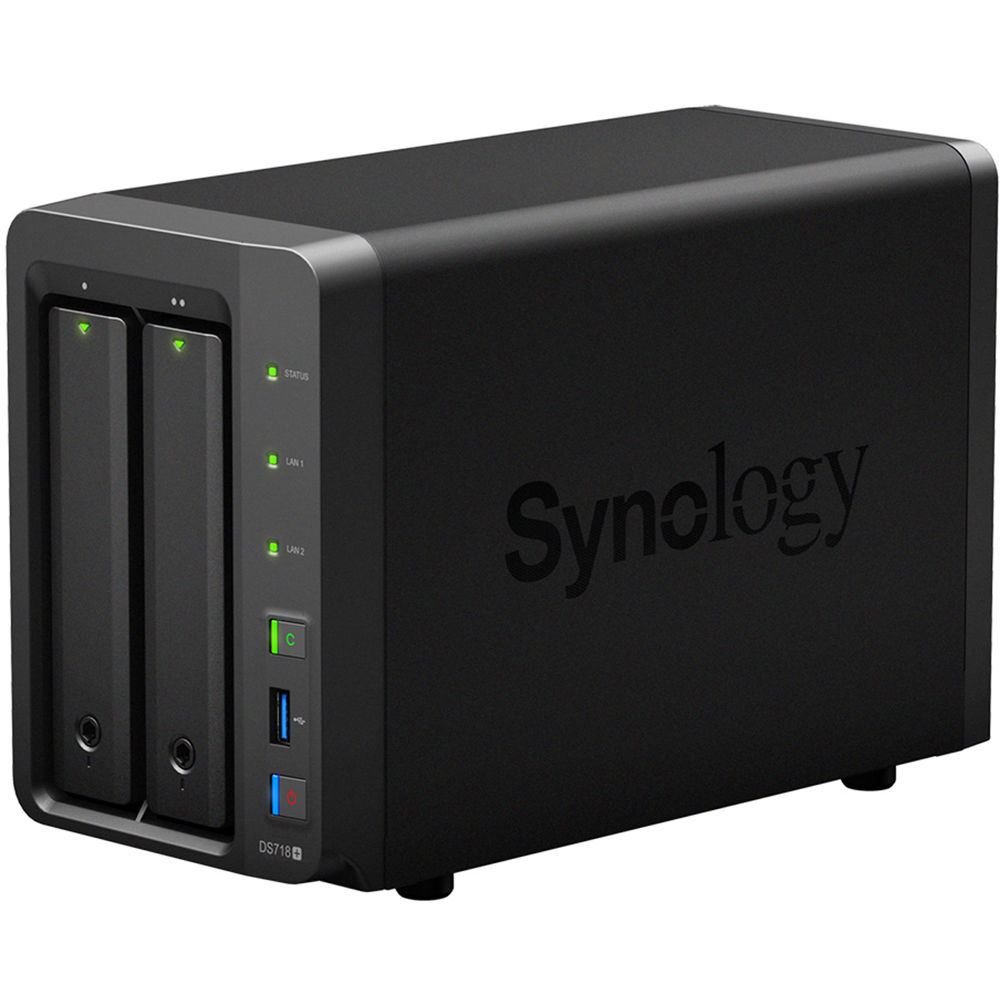 after about 15 years of pretty heavy music consumption (cough downloading and digitising vinyl), i'm at a point where i have so many near-full SATA drives, now a maxed-out mac SSD drive, an old western digital external SATA and a newer samsung external SSD drive all maxed out. every two weeks or so i get a 'you are running out of space' message and have to juggle around another 5Gb or so between these 4-5 drives.
couple that with the fact i regularly switch between 2/3 devices, which means 2/3 iTunes libraries/home sharing set-ups, as well as my iPhone syncing with one of these libraries, etc. etc. my media is all over the place and it's a mess (this one is my 'university years' collection... this one is my 'on the move mac downloads' ... etc).
rather than just buying another, bigger 2 or 4 Tb external and postponing the problem again, i've decided to invest in a NAS, which will effectively be my media server/backup. i'll put 2x 4 Tb drives in it.
anyone have any experience with them?
Last edited by uziq (2019-12-02 02:35:42)
Never used one, not sure if/how they work with redundancy so you can swap out failed drives and not lose data.
Epstein didn't kill himself
as far as i know these synology ones are are pretty idiot-proof. you throw in two drives, they format it and run in a simple RAID set-up with a mirror image between them. if one dies, you can hot swap in a new drive without turning it off and it'll begin rebuilding the RAID configuration immediately. not sure if that's RAID 1 or RAID 0, haven't used the nomenclature in about 10 years, but it's basically the set-up that i want. having a web-portal to access all my media from anywhere will be nice. you can also download .torrent files to the drives and suck down the data from behind its own VPN.
Put simply with flawed incompleteness, RAID 0 is additive, with the failure risk factor getting higher the more drives you add to it. RAID 1 is one usable plus x amount mirrored. RAID 5 is 4+ additive with 1 reserved for parity. RAID 10 is an even amount of drives evenly split between usable and mirrored.

If you toss in different setups into that Synology configurator, the graphical representation helps. I recommend pouring over a couple 2019 NAS comparison articles for an idea of what's available and what you want. Make sure whatever you get can connect to computers you're using.

There's an 8-bay Synology for like $400-ish at the moment, but might be a little over the top.

The bleeding edge hotness used to be two Raptor drives in RAID 0. That got later put to shame by SSDs.
I think in some ways a lot of local redundancy has been displaced by remote cloud services. An array consisting of many drives can take a PAINFUL amount of time to rebuild should something go wrong. Not many businesses with the patience to put up with something like that.
One of the tech YouTubers, maybe Linus, had a video about one of these. It was a major issue when the power supply for the thing died and they were unable to get the data off of it.