Strayer beat Wales by 2 points. Again. They take the piss out of us doing this shit all the time
Ahead by one point in the 68th minute and Wales honestly thought they had us "rattled"? 61 years of not beating us isn't going to be ended by a one point advantage with 13 minutes left to play. More than enough time to score three tries.

Two things I learned: First, Millennium Stadium is probably the best place to play rugby in the world but they need to sort that dung-heap of a turf out. Second, Wayne Barnes is no longer a completely blind fucking knob head and seven years later appears to have learned what a forward pass is. Good for him.

I do wish referees would crack down on teams slowing the game down though, having a conference ahead of every line out or scrum is going to turn the game into Gridiron. It's a professional game, players should be conditioned enough to keep going for the entire 80 minutes.
Maybe you should take notes from the original football code and stop the clock every time there is a stop in play and make the fat fuck forwards actually play a game which is 80minutes long not 45.
They do stop the clock most of the time. The problem is that the time wasting breaks the momentum of a dominant team and gives an unfit team a breather.
6 Nations Starts tonight

Come on Wales
Ah Wales, best team in the world at not being able to hold onto a lead. Nice drop goal though, that'll be a handy tool come the World Cup.
Game of two halves and all that.
we were sloppy vs the italians for 3/4 of the game ): big games this weekend though!
Small hourglass island
Always raining and foggy
Use an umbrella
Keen to see how Ireland goes. Definitely looked like the strongest northern hemisphere nation after the Autumn Internationals and deservedly in third spot in the rankings at the moment. Would have loved to see an Ireland vs. NZ rematch after the 2013 heart-stopper.

Predicting results on current rankings, (which is never a good idea,) there might be an Ireland-NZ World Cup final which would be epic because I wouldn't care who wins as much. I expect a strong showing if the two teams meet at the World Cup though I would remind everyone of what happened the last time Ireland almost beat NZ.
fuuuuuuuuuuuuuucking hell that was a tight 10 minutes, good win!
Small hourglass island
Always raining and foggy
Use an umbrella
No surprises so far. I don't get how articles like "England vs. Italy: What We Learned" can be written. What can you really learn by beating Italy?

Scotland seems to be improving. I've never really rated them but they ran Wales close.
I think the ref helped us a lot. Its wrong the Scottish lad has been banned for one game, they need to sort that rule out, whoever jumps highest for the ball wins, the other guy risks getting carded - bullshit
wheeeeeeeeeeeeeeeeeeeeeeeeeeeeeeeeeeeeeeeeeeeeeeeeeeeeeeeeeeeeeeeeeeeeeeeeeeeeeeeeeeeeeeeeeeeeeeeeeeeeeeeeeeeeeeeeeeeeeeeeeeeeeeeeeeeee
Small hourglass island
Always raining and foggy
Use an umbrella
you got through that by the skin of ye teeth!

luck o' the irish and all that
So looking forward to the Pool A Group of Death at the World Cup. If Australia do s shit in the Rugby Championship as they did last year I think England and Wales might be the two to get through.

The make-up of Pool D kind of pisses me off. France is pretty much getting a free ticket into the knock-out rounds despite being pretty shit. If Pool A was any two of England/Australia/Wales with France making up the third they'd be stuffed. The problem is that France in knockout rugby can become a stupidly dangerous team.
So Jerry Collins just died in a car crash in France along with his wife. A 48-test All Black and former captain as well as probably the hardest hitting Number 8/Blindside in the professional era. RIP Jerry.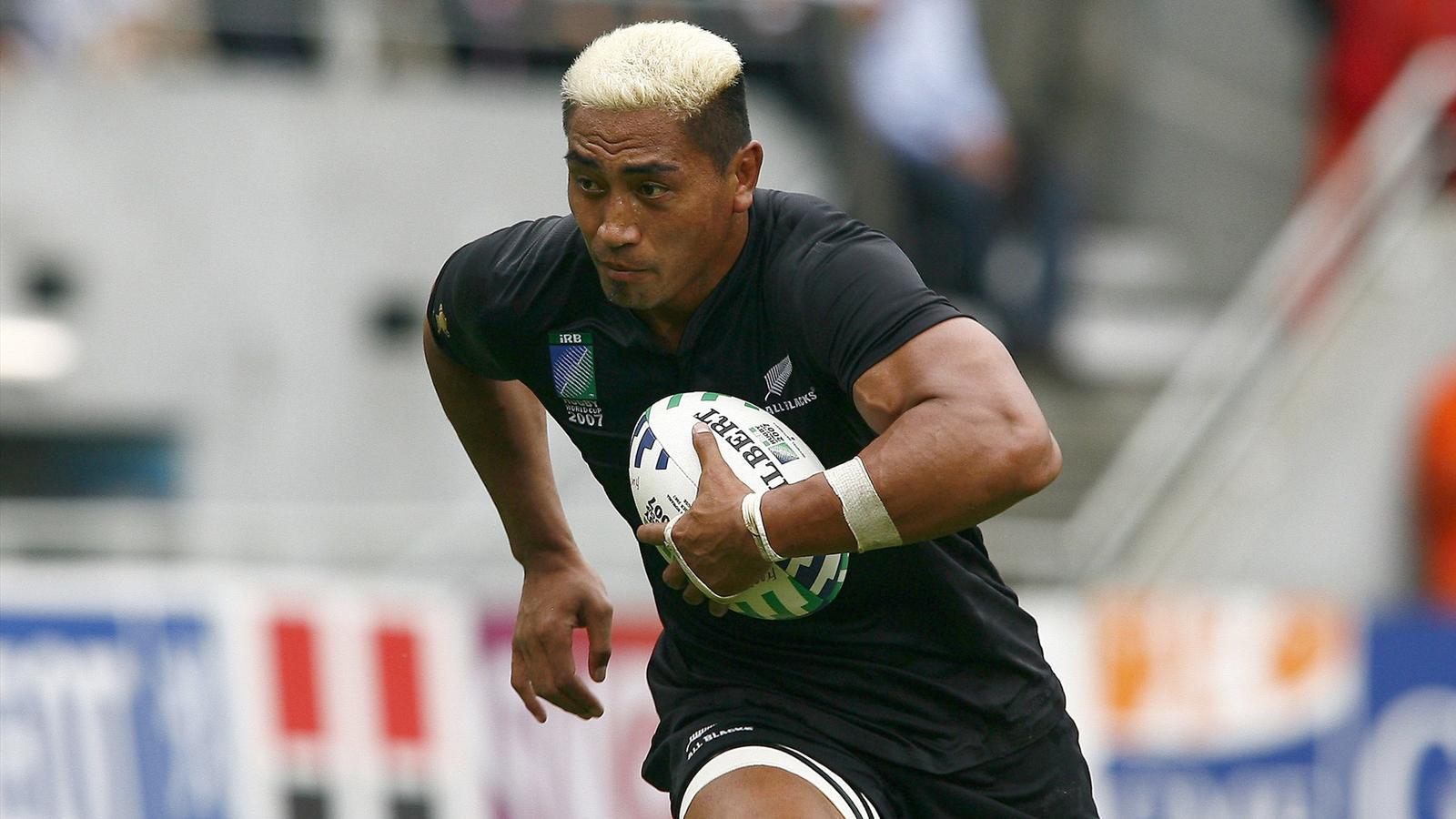 All Blacks lost then the Springboks lost. Interesting weekend, (though I missed the rugby 'cause I was skiing in the South Island.) Michael Cheika looks like he's the real deal at international level though the hardest game in international rugby is coming up for him at Eden Park next week. Good lesson in complacency for the All Blacks I think plus it puts the Bledisloe down to one game which is a useful pressure to face ahead of a knock-out tournament. Couple of players not looking up to it. Springboks look like they're in trouble with zero wins in the Rugby Championship. The Boks will drop to fifth in the world rankings and Australia is back up to three with second spot taken over by Ireland.

If all things go to plan I'm still hoping for that Ireland vs. New Zealand World Cup final. Things rarely go by the rankings though.
Be nice to see australia back on top agaib
As long as the world cup stays in the Southern hemisphere I'm ok. Cause then I can continue to make fun of the 6 nations.
I wonder if I can safely say yet that Australia will never beat the All Blacks at Eden Park ever again.



Also Dane Coles is ridiculous. What's he doing? He's not a centre or a wing.
Holy Hell, Jonah Lomu has just died. He was only 40.
An absolute icon of the sport. Rugby's Ali. Amazing player and a lovely man. If there is any one person who represents what the All Blacks aspire to be it is Jonah Lomu.
Lomu was awesome, real shame.
Was always good playing Jonah Lomu's Rugby on PS1 and playing as team Lomu, 15 Lomu thundering about.
Last edited by coke (2015-11-18 07:33:58)
With Jonah and Jerry lost in the same year it's a good thing we won the World Cup, the country would be inconsolable otherwise.
Sorry for New Zealand's loss TY and Rugby's.

Best player I have ever seen, wasnt just a big lump too, he had quick hands, quick feet, a quick brain, other than kicking the points he was the most complete player the game has had I thought.

As Coke mentioned above he even had a game name after him/with him, when really Rugby games wernt made to play. Leave two young kids behind and was only 40. Tragic.
And more rugby news from New Zealand -
Richie McCaw
has announced his retirement.
34 Years Old.
148 Tests
131 Wins
111 Caps as Captain
15 Loses
27 Tries
2 World Cup wins as captain.
Could go on. You could write a book on his accomplishments and the records he's broken.
He's now going to pursue a career as a pilot after learning to fly in 2012.
A definite feeling of the end of an era in New Zealand rugby right now.