defensive?



how dare you, sir?


I'm just playinround.
My first FPS was.
Wolfenstein 3D. On a floppy disk, in MS-DOS. Beat that!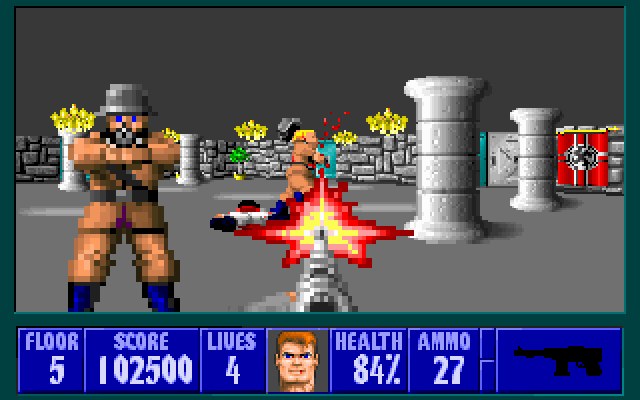 i loved eating the dog food . . . i can't beat that, it was my first too.
Matched by too many members to be much of a trump card.
tfc and ghost recon

was one of the top scouts in the world for tfc and played euro-leagues for ghost recon for far longer than healthy

was the start of a... competitive streak
Turok: Dinosaur Hunter N64
Goldeneye 007 N64
Half life PC
First played Wolfenstien many, many, many moons ago! It was alright, killed abit of time. However the first FPS that really took hold was Counter Strike 1.2/1.3. Awesome.
The first Strategy game was Dune!... Yes l'm rather old!