Hey guys, long time no see!
BF2042 dropping October 22nd this year:
Battlefield™ 2042 is a first-person shooter that marks the return to the iconic all-out warfare of the franchise. In a near-future world transformed by disorder, adapt and overcome dynamically-changing battlegrounds with the help of your squad and a cutting-edge arsenal.

- 7 maps will feature up to 128 players.
- Customize weapons, gadgets and vehicles in-battle.
- "Hand-tailored squads" with the new Specialist system.
- Standard, gold, and ultimate editions available.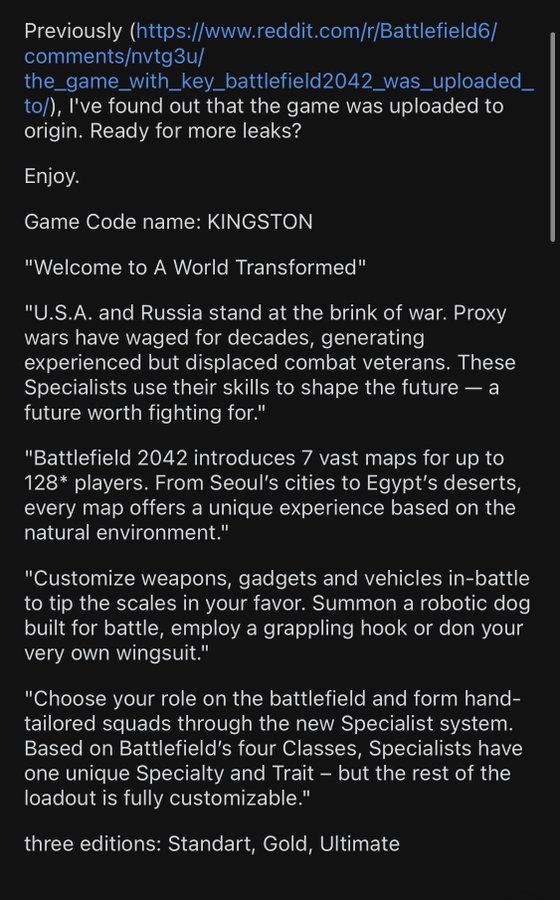 Honestly haven't found a mainline battlefield game that I've enjoyed since BF2 and the trailer here doesn't really instill much confidence in me. Looks like they're still trying to be a little too flashy and modern for my tastes. Although, if the trailer is to be believed, the map sizes look like they're gonna be huge.