ok so i just finished a new knife for a customer, and since i get everyones opinion on everything else around here, can you guys tell me what you think?
it is an automatic, with a button action. pearl acrylic handles, 8 inches overall length, just shy of four inches of blade. very, very sharp edge, with filework on the bladespine. any comments welcome, thanks for looking.
this first one is of it opened....notice the distinct edge on that thing...also the button action.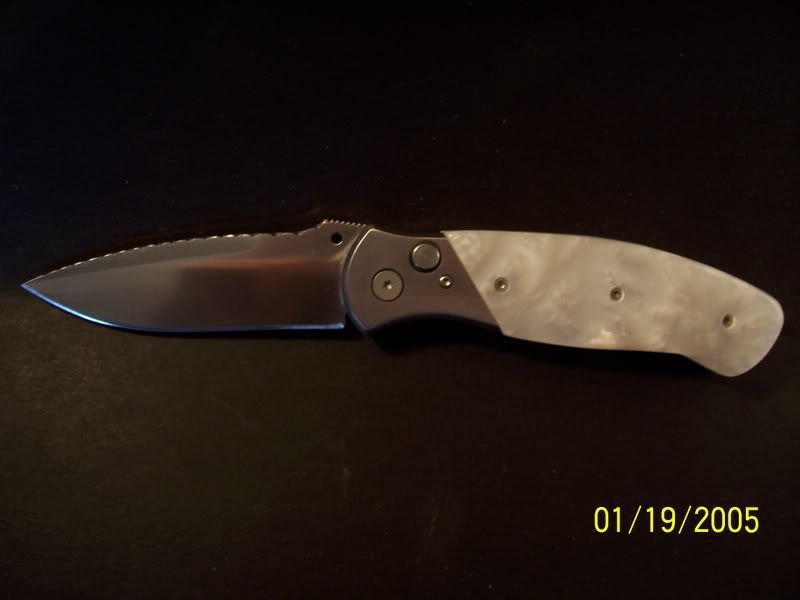 this next one is of it closed.......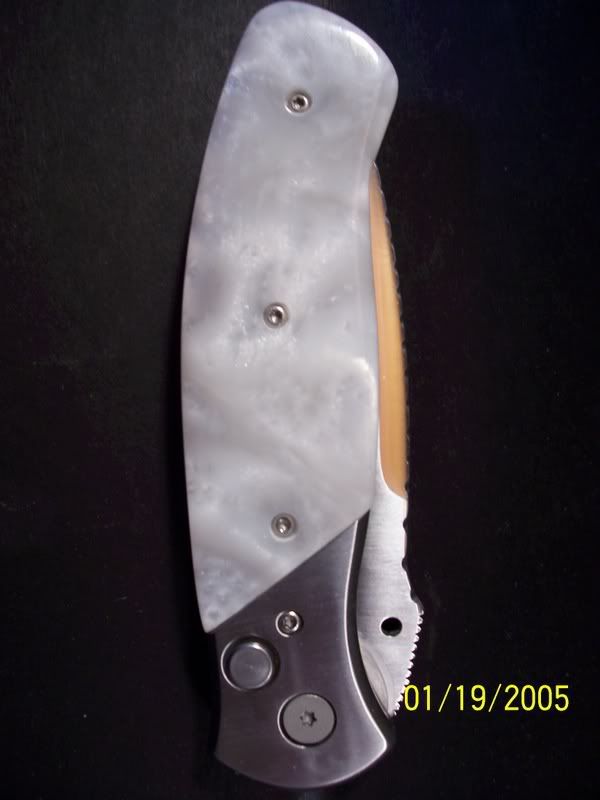 and this last one is of the "S" pattern filework down the spine of the blade.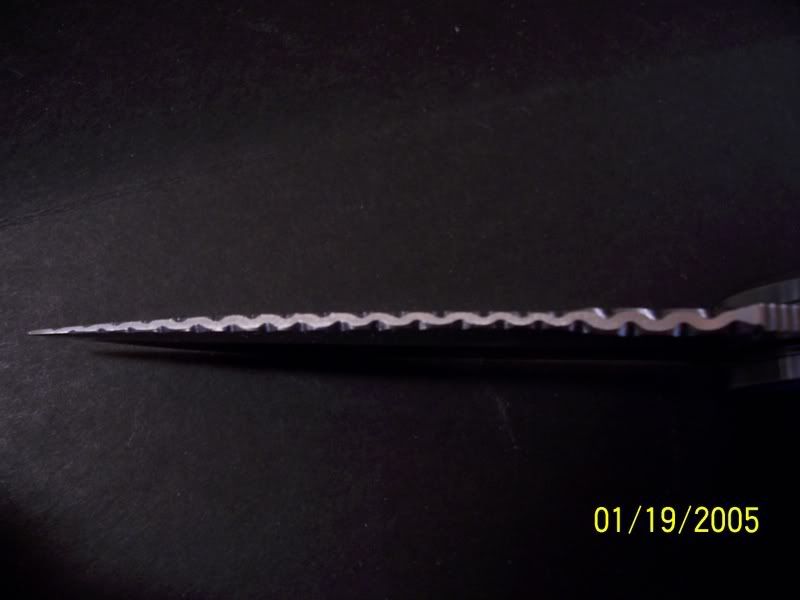 thanks again for looking.