you didn't list 11 bravo as an answer.

NULL
KEN-JENNINGS wrote:

you didn't list 11 bravo as an answer.

NULL
The shape of an eye in front of the ocean, digging for stones and throwing them against its window pane. Take it down dreamer, take it down deep. - Other Families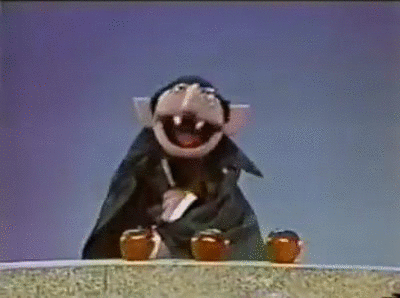 3! 3 people going to get cucked.
When is the cucking going to happen?
Gotta let him recharge his batteries. Once he's done polishing the skull of the latest neighborhood dog, he'll probably be brimming with new ideas.
RTHKI wrote:

Give some questions when Ben's awake so he can join the cucking
I'm impossible to cuck
ATG involuntarily changed the user title of one perm banned user to "The rock upon which liberals break themselves". Who was it?
I know it but his name is forbidden to speak around these parts
its the same person who sent me PMs that I haven't bothered to read after all these years
lowing
"Ah, you miserable creatures! You who think that you are so great! You who judge humanity to be so small! You who wish to reform everything! Why don't you reform yourselves? That task would be sufficient enough."
-Frederick Bastiat
SuperJail Warden wrote:

ATG involuntarily changed the user title of one perm banned user to "The rock upon which liberals break themselves". Who was it?
haha that's one way of putting it. it's more like lowing was the relentless fucking sea. the waves never stopped crashing.
ATG was such a tool. I'm willing to bet he shed many tears over the forums. He took this site very seriously.
yes he did make some very long and emotional posts. goodbye posts too. remember those? as a genre? i'm pretty sure i even made a goodbye post at one point, pre-uzique.
You definitely made a goodbye post. Its OK though, melodramatic emo is a phase most go through at some point in their life.

Macbeth is essentially reliving his in the music thread. I'm waiting for the fallout boy vids
Yes, her name was Ursula.
actually that letter is "mu" and pronounced "my". So it's more like, "her name was Mimi"
SuperJail Warden wrote:

SuperJail Warden wrote:

SuperJail Warden wrote:

Fifth Question:

1. What was the profession of the user 'Lowing'?

A.

Automotive mechanic

B. Automotive engineer

C. Helicopter mechanic

D.

Aerospace engineer

Sorry RTHKI, that is wrong. I assume you want a narrative.

The economy continues to get bad but you and few factory workers continue to hold onto your jobs. One day while doing your inspections you meet a new hire. She is a college age girl who has white trash vibes but she flirts with you immediately and you are flattered. You get to know her more and it turns out she is a big NASCAR fan. She also likes taking photos of things and considers her instagram pictures art photography. You two date and you think you found a soulmate. Her age doesn't bother you but instead makes you feel young again. For her birthday weekend you surprise her with a trip to the Indianapolis 500. At the tailgate party for the Indy 500, your girlfriend quickly gets drunk off of cheap Budweiser. You sit her down and go looking to get her some food to absorb the liquor. When you come back for her, you find her making out with a random guy who offered her a cheeseburger. Turns out you were cucked.

You interrupt the make out session but she is too sloppy drunk to acknowledge what is even going on. You are to distraught to even remain at the event so you leave without her and make your way home. You ignore her phone calls and texts throughout the weekend and prepare yourself mentally for having to see her at work on Monday. You get to work before her and settle in until you hear someone scream "where is Rick?" over and over again. It is your girlfriend causing a scene on the factory floor. She tells everyone you are a "little dick faggot who has girl hobbies". Your bosses come over and piece together the situation. Since they are small business owners, they decide to just fire the both of you because they are confused. You pack up your stuff and drive straight to the local unemployment office to file for benefits. You wait on line for a few hours but finally get to meet face to face with a lady who completes your application for you. She is a nice young lady. You notice she has NASCAR memorabilia on her desk and you two strike up a conversation. Since you are unemployed and vulnerable, her motherly instincts kick in and she wants to take care of you. She ask you out and you two begin a relationship while she helps you live off of welfare. Things move quickly between you two and to save money, she moves you into her mom's place. Since you have no job and collect benefits professionally, you spend most of your time online and playing race car games. Life is pretty good for you actually. You begin to settle into your new life as a rural dead beat and get comfortable. Out of nowhere your relationship with the welfare clerk starts to get rocky. She complains that you are boring, the spark is no longer there, and you need to change. You ask what you can do and she tells you to leave. You ask if you can stay there just a little longer before you figure our where you are going to live and she tells you you need to start getting ready to leave ASAP. You ask why you need to leave so quickly and she breaks the news to you that she has been seeing a new guy who walked into the welfare office looking for a handout. He is a single dad and needs more help than you and her motherly instinct is telling her to kick you out of the nest to make room for the new bird/boyfriend. Turns out you were cucked.
You are technically homeless so you turn to the only person who you can always go home to: your mom. You call up your mom and tell her half the story before she invites you home. You go home and immediately crash on the living room couch. The next day you wake up and talk to your mom. You start to discuss how your life has gone the last few months and since she is a Republican she scolds you for being a welfare fraud but she says "you had your reasons" because you are not black. So you start to take your stuff slowly back to your childhood home and it makes your mom sad that you have become a loser like Democrats are. You are now collecting some other type of safety net program your ex girlfriend set up for you to go away. One day at dinner, your mom tells you how she saw her old high school friend Karen and talked to her. She mentions that Karen's daughter is also a stay at home loser like you and is trying to turn it all around too. Your mom and Karen thinks it would be a good idea for you two to hook up since it would be a small Catholic miracle if two bricks managed to float together. So you meet Karen's daughter Jessica and despite her being a bit of a social justice airhead, you two hit it off. You start to date and both begin to turn your lives around. You get a new job and so does she. You guys are riding the Trump recovery together. One day while you are stuck supervising the stupid trash at the face mask factory you work at, Jessica goes to a protest for some idiot who got killed by the police. The next day when you meet she is happy to see you and talks endlessly about the protest and what it means for to the Social Justice movement. She then stops and looks at you and says she needs to tell you something. She says she met a mulatto guy at the protest and he was just so charming and...it turns out you were cucked.
SuperJail Warden wrote:

KEN-JENNINGS wrote:

Yeah, cuck me real good

You make a new business contact in Taiwan to fix your supply chain problems. It's an Asian lady who is very friendly and sounds American. You two work together and chat online when you get chances. You two make plans to meet the next time you are in Taiwan. Some time passes and you are finally able to go to Taiwan to meet her. You hit it off and are very compatible. You guys hook up and spend the rest of your trip together. When you come back to the U.S., you keep in touch with the lady and continue talking. She visits family in California where she is originally from a few months later and shes finds time to meet up with you for sex. She can't stay with you long because she is a busy lady. At the end of her trip she leaves without saying goodbye and you are disappointed but understanding. When she gets back to Taiwan, she keeps in touch with you almost hourly and wants a long distance relationship. You agree. You just so happy you found a person with your same career goals and taste. One day she is excited and tells you all about the exciting new job she lined up in the Seattle area. She ask you to help her find a place in Seattle. So you take weekend trips there to scout out places for her and maybe for the both of you together. You find her a nice place and put up the money for the deposit and first months rent as a gift for the lady who says she is your girlfriend. You start looking into making a career move to the Seattle area, put in resumes, sell your stuff in LA and prepare to put it all on the line for this girl. The day comes when she is finally ready to move into her new apartment and you agree to meet her at the apartment. You offer to pick her up at the airport but she declines. You get to the apartment before her and wait around a few hours until she finally shows up. You go to kiss her and instead she turns her head to take a check kiss. She then introduces you to the white guy standing beside her that you didn't see. He is a little taller, younger, and more handsome then you. She introduces him as her new boyfriend she made while she visited family and couldn't spend time with you. She ask you for the key to the place and doesn't offer for you to come inside. Turns out you were cucked.
You give the lady the keys and walk out of the building without making a scene. You walk into the street and think about all the things you sacrificed for this girl including evicting your mom. You think about stepping in front of a truck but don't want to disappoint the only people you have left: the postal workers you manage. Instead of killing yourself you get a room at the nearest hotel, go to bed, and commit to turning your life around for the 5th time in the morning. You wake up to the sound of someone shuffling their way into your room. It turns out to be room service. A young Mexican girl is trying to take your bathroom garbage out of the room without waking you up. You stop her, say hello, and start to chat. You both find each other charming. After a bit of talking she gives you her number. You are stuck in the hotel for the next few weeks since you sold your old place to live with the Asian you found on the UPS internet delivery service you moderate. You get to know the Mexican girl in between moments of her cleaning up after you. You find her immigrant story tragic and it contrast strongly with the Asian you made your family homeless over. You decide to rescue this girl and work hard to get her and you a new place in the city you transfered to. Eventually you find a place for both of you in some run down immigrant part of town. You two move in together and you are very happy in your second job of trying to save this girl. One day you leave for work at the UPS forums you moderate while she stays home on her day off. For some reason you don't feel well once you get to work. You decide to go home early and drive back to your immigrant ghetto. You park, put the steering wheel locking device on and walk to your door. You put your key in the door and enter. You immediately get punched in the jaw when you walk in. The big Mexican man standing over you says "get up ese. I will fuck you up ese". It turn out you were cucked.
Two cucks ruined. All that is left is the candlestick.
I am also going to turn all of these into a short story collection for Amazon called the "Cuck Chronicles".