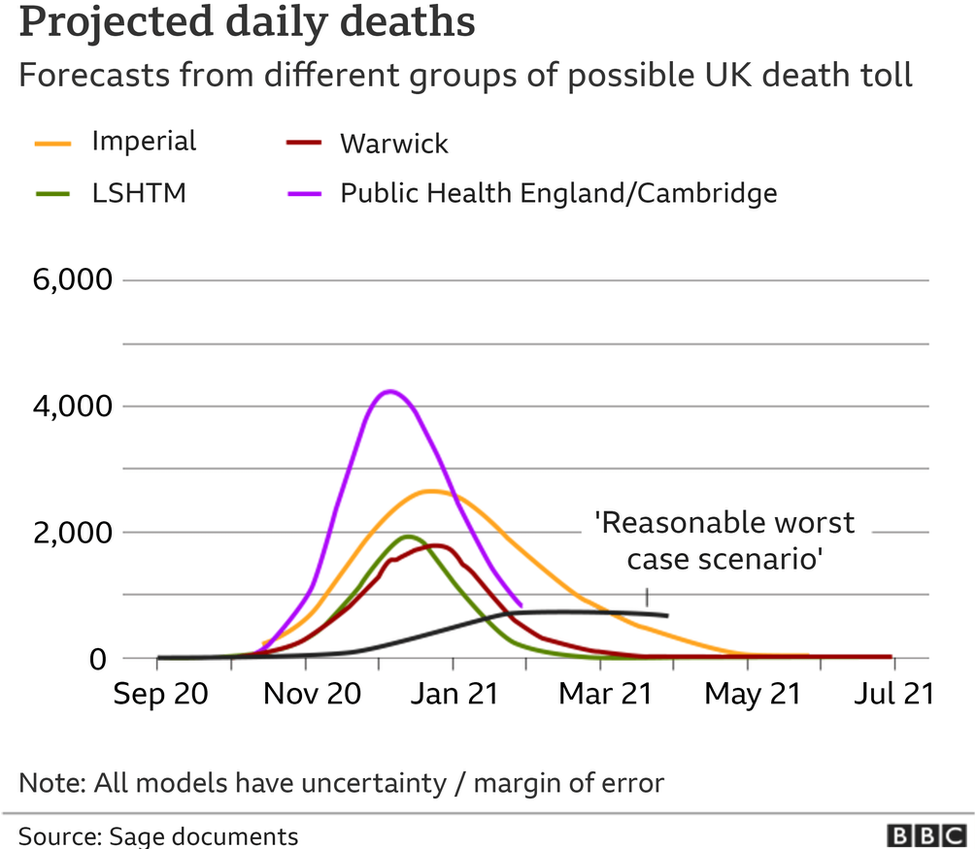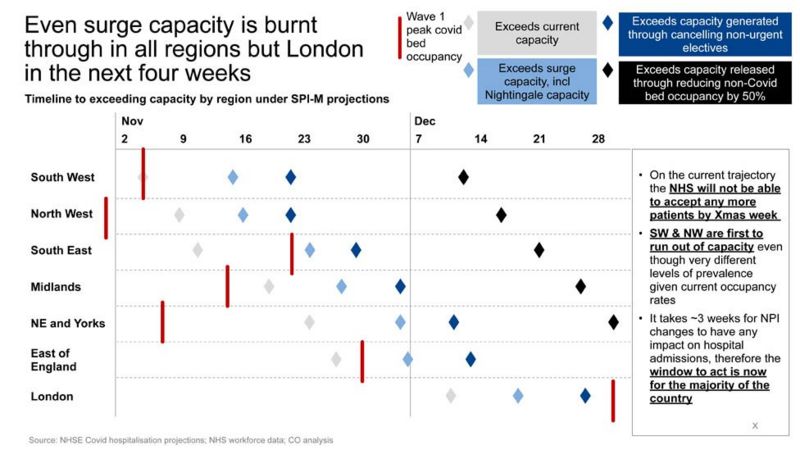 the south-west, where i am, has consistently had some of the lowest rates of covid transmission. but even still, the hospital system could quickly be over-run causing many more excess deaths. doesn't help that half of the west country basically has to filter to bristol or exeter for serious care.
it makes me wonder at what point the 2/3 chief scientific advisors who have been fronting this will make public complaints, or even resign. they told BoJo that his 'regional tiered system', with a tier3 that still had businesses/schools open, was not enough. and it's been nowhere near enough. BoJo in his speech made it seem like a reasonable option that had failed because of the unreasonableness of people; typical conservative ploy. blame it on individual behaviour when, time and time again, throughout history and all over the world, pandemics have only been solved by collective action and top-down management.
we've been living in this alice's wonderland for the last 6 weeks in which one town will be in tier3, the next one 5 miles over in tier2 still with all of its pubs open. deluding ourselves that this is prudent and suitable caution. the messaging has been hopelessly mixed and of course a multi-tiered, region-dependent system is ripe for sowing confusion and misinformation. the scientific advisors have been saying it's not enough all along.
i could get behind the 'balancing interests of livelihoods with lives lost' line if the conservatives had actually been consistent. but they encouraged people to 'eat out to help out', to cram into restaurants for tax-free meals, and all but forced employers to bring their offices back, when the science was pointing precisely in the other direction. they flip-flopped on the 'work from home if you can' guidance when it was wholly unnecessary for people to go back to city centre offices. why they wanted to reintroduce covid transmission into major cities for the sake of keeping branches of pret-a-manger and sandwich shops in business, i do not know.
Last edited by uziq (2020-11-01 02:28:30)