Murrah Currsmurs ya homos
Merry Christmas, bf2s.

And also to Macbeth:


Thank you for the contribution. She turned out to be an actress.

In other news, I had a powerball ticket. Somebody gave me a scratch off as a gift, I won $5 and turned it into a lotto ticket. Got the first number correct and nothing else. For a very brief moment I felt some hope. That's funny.
Oh no. Actress was her career. She was having a genuine meltdown.
I have reorganised my magic screw box into five separate boxes according to type and size.

Whether this has broken the dark magic I guess I'll see.
Русский военный корабль, иди на хуй!
What about your spring boxes?
Is the love of dogs real?
yes, although it probably technically involves a widening of our definition and understanding of the term 'love'.

(such widenings can be enriching to human experience).
unnamednewbie13 wrote:

What about your spring boxes?
There are no magic spring boxes, they form a tangled mass which when untangled turns out to be a lot of identical springs.
So they work opposite to magic screw boxes.
Русский военный корабль, иди на хуй!
humor for dilbert:

Youtube rule-compliant 29-round magazine (cannot have 30+ or more)


I usually keep my camera unplugged, pointed at the wall, and covered with a black cloth. I still decided to change the shirt I was wearing when I went to bed last night. People might find it offensive.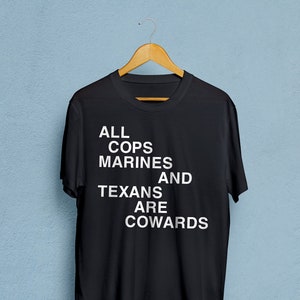 RTHKI wrote:

Where do you fall since you wanted to become a cop?
I decided to become a healthcare worker instead. Literally the bravest people in the world. Anderson Cooper said so.
this is your god, engineering nerds? you chose this guy? i prefer the israelites' yahweh.


We have a pretty big tunnel here in NJ. You probably never heard of it.

It's a fucking $16 toll? Jesus Christ.

I like this tunnel better.

korea has so many tunnels, yuuuuuge tunnels, the world's best tunnels.
some of the longest sea-bridges and mountain tunnels here in asia. yuuuuge. lots of mountains.
i went to the east coast for a beach holiday, to get you have to drive through a huge national park full of mountains. more than half the journey was underground in tunnels, i guess.
korean tunnels are so long that they have in-tunnel decorations and lights, to keep drivers awake and paying attention. some parts will be rainbow coloured, or have random patterns on the roadway that make your tyres play a tune or alert sound. others will have full-blown LED projections on the walls - like a beach scene, or clouds.
truly living in the future.
I think if you commute into the city for work you can buy a discounted pass. Also, the toll is only one way. They tax you for entering the city but not leaving.
What's parking like in the city afterwards? I know Chicago is normally $15-$20/day, but monthly passes run from like $90-$300 depending on where you are.
Parking at the miracle mile is like $60/day, at least when I was there a few years ago. It was literally cheaper to rent a car every day than it was to park.
DesertFox- wrote:

What's parking like in the city afterwards? I know Chicago is normally $15-$20/day, but monthly passes run from like $90-$300 depending on where you are.
It has been a minute since I have driven in the city.
I don't know what the meters are like there. I know Manhattan has a lot of parking garage and tower things.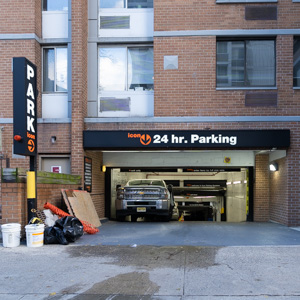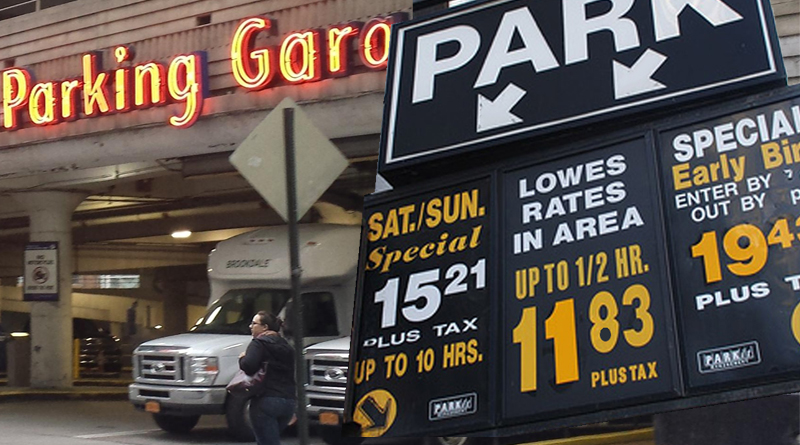 Whenever I drive into the city I just accept that I will have to buy parking at a place like this.
I actually did the smart thing and just looked at SpotHero for NYC. Seems to basically double. Driving seems hellish there anyway, though, so I'd probably try to avoid it regardless.
Manhattan is the only one that is really bad. Staten Island is good for cars.
Manhattan is so beautiful.
I downloaded tiktok a few weeks ago to see what the fuss was about & to browse.

I absolutely had to remove it from my phone today. Holy shit those sorting algorithms are a danger to society. Shit is WAY too addictive to be in any way healthy