Once you've loaded her up with heroin she's not going to be making contact with anyone.
#FreeBritney
i wish omgpop was still around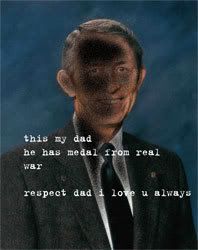 "coz you a far cry from acclaim nigga ubisoft"
Does anybody use an android-based portable music player? i.e. an iPod but not an iPod. We'll not get into why I don't want to use an iPod.

I'm thinking of buying an old unlocked android phone that has expandable memory and just shoving a 64 GB SD card in it.

The Sony Walkman looks very nice but is a little out of my price range and is made for ultra-high quality music/audiophiles. I just like listening to whatever on the bus to work.
Why not get a iPod?
iTunes was pretty screwed for a long while, it seems to be manageable at present.
#FreeBritney
I had a video iPod with over a thousand songs a decade ago. One day iTunes wanted to update the iPod and told me it would back up everything on it before updating. I ended up losing everything instead.


I use google play music now. You can upload songs to their servers and play it on any platform.
I usually get hooked on something and throttle that tens dozens of times until I move onto something else. So a 1000 songs is a lot. My Play Music account has about 200.
i'm starting a blog. Will point you guys to it when it is up and running.

It's gonna be YUGE!

Just kidding, it's more to just archive my thoughts. But i'll still post the link here when it's up
Just post your blog here. An equal amount of people would end up reading it anyway.
your reading comprehension isn't that bad, is it?
KEN-JENNINGS wrote:

i'm starting a blog.

Will point you guys to it when it is up and running.

It's gonna be YUGE!

Just kidding, it's more to just archive my thoughts.

But i'll still post the link here when it's up
I can read just fine. And you shouldn't be such a jerk since I will probably be the only one reading it.
Oooh a blog! How wonderfully basic of you ken! Is it mainly going to be about traveling and healthy food you've cooked at home? As a cute daily add-on, don't forget to include which Starbucks steamed-milk-with-sugar you just CANNOT start your day without! K? Lol.






Naw seriously good luck though. We've come back around to blogs being popular again. Youtube-famous is SO 2015.
it will probably just be ken complaining about his job like that time he caught a co-worker sleeping
hahaha you guys are funny. I couldn't care less who reads it. Not trying to get popular or anything. Just want an outlet. I have one from a long time ago too, but i don't think anyone has ever seen it and i plan to keep it that way.
You need to make a facebook account and add every single person you know. Then spam your articles. Create buzz and make a name for yourself.
I hope you tell us how vaccines are murder and why we should all be vegan paleos because chemicals
And how California should secede
"Ah, you miserable creatures! You who think that you are so great! You who judge humanity to be so small! You who wish to reform everything! Why don't you reform yourselves? That task would be sufficient enough."
-Frederick Bastiat
If you are going to make fun of Ken for stuff he is going to put on his blog, at least make sure it is relevant to him. He isn't a vegan, thinks Cali should secede, or is afraid of vaccines.

His blog will mostly be about picking up girls at mental hospitals and how he looks taller with lifts in his shoes.
I would like to know about picking up girls at mental hospitals.
#FreeBritney
so glad i didn't author this thread. i'm sure there is a mod that will hold it against me, but really we are moving into a whole new world now.