uziq wrote:

https://twitter.com/realDonaldTrump/status/1284586459358466048

W O W

very fascist. linkin park ahahahaha
That version of the song really became meme famous last year with the Magic the Gathering War of the Spark trailer. 12 million views.
I can't help but think of a Witch fighting a Dragon when I hear that song.
Also from that twitter thread.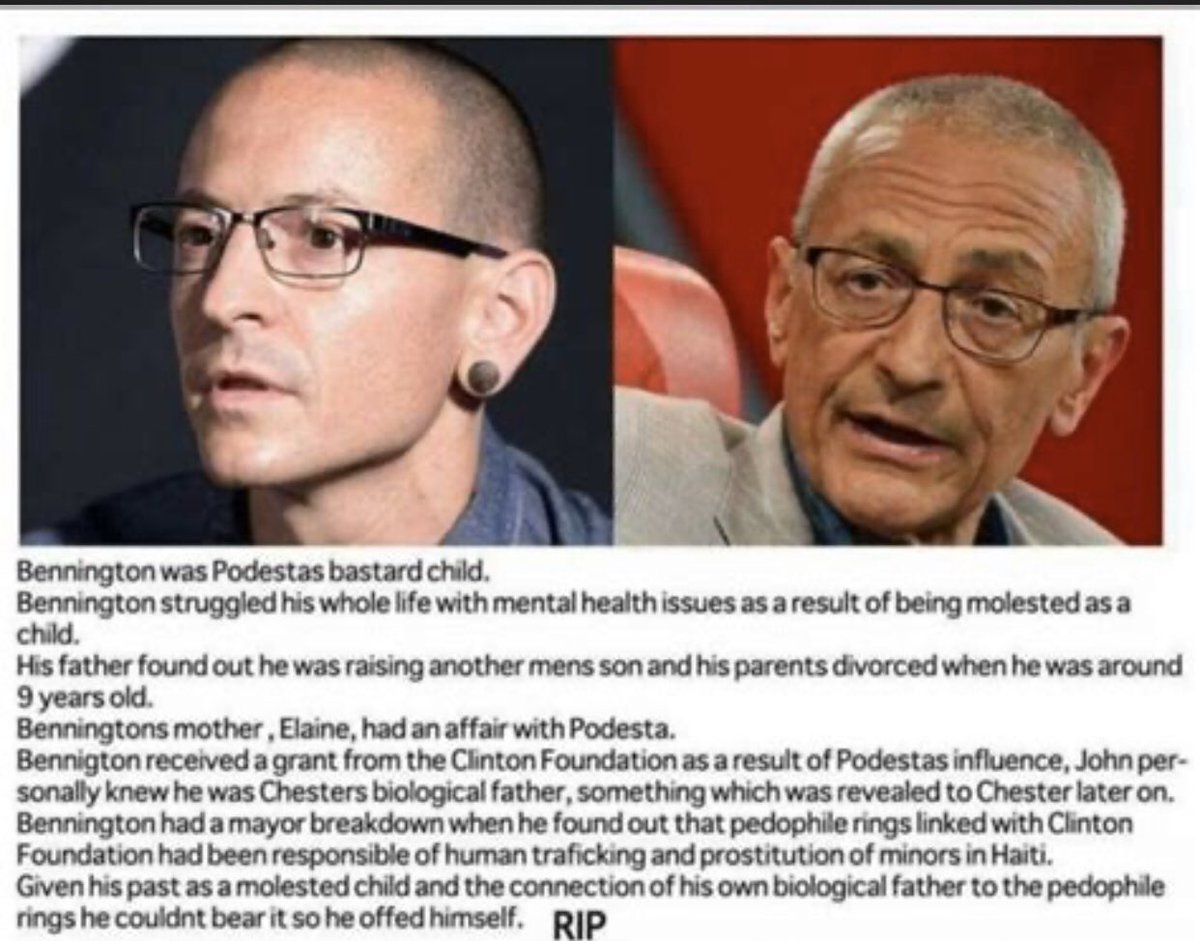 Twitter was a mistake.
that's part of QAnon, which came from 4chan. it's all part of the same big far-right/alt-right conspiracy theory.

it reminds me of an apothegm by walter benjamin: if socialism is the politicisation of aesthetics, fascism is the aestheticization of politics.

150,000 americans are dead and the president is posting slick action movie montages with flashing images of 'FEAR', the lone hero, police storming buildings, empty quarantined streets, etc. as if the real world is some fucking HBO series. politics made into a spectacle. good guys and bad guys.

very fascist.
uziq wrote:

https://twitter.com/realDonaldTrump/status/1284586459358466048

W O W

very fascist. linkin park ahahahaha
This Tweet is unavailable.
it was an action movie trailer with trump as the star, lots of slow motion footage, militaristic shots, lens flares, looming pictures of joe biden and voice overs
from trump about the 'antifa enemy within', and fucking linkin park soundtracking it.
it was VERY fascist and of course extremely tacky/tasteless, in the trump mould.
the guy is more interested in promoting this good vs evil action movie stuff than in being an actual leader. cult of personality.
it featured the badge less, names less, agency-less camo men who are picking up protestors in the streets of portland and taking them off in unmarked renta-cars. 'barr's army'. the president is basically turning all of this into a slick movie montage rather than treating it as the complete betrayal of american values that it is.
why haven't the libertarians, NRA, freedom militias, etc, said anything about the above, by the way? it's okay to scoop citizens up off the street with shadowy federal organisations because they're anti-establishment protestors? can you imagine if that was happening to tea party members during the obama years? there would be armed conflict in the streets!
Last edited by uziq (2020-07-19 02:24:28)
The approach seems fairly typical, aimed at the usual sorts expected to buy into it. At least if it's gone, maybe I won't get it in my email tomorrow with a What Now, Democrat quip, which is weird to be on the receiving end of considering my voting used to lean Republican.

I do have some contacts well right of center who are a little unnerved about the secret police. I'd hope they would be considering all the earfuls I've gotten about Obama's brownshirts. Fairly certain the difference between concern and apoplexy here though is along party, and in a few cases racial lines.
trump: covid is beat! over-hyped! a unique failure of the dems! it will soon disappear!

trump, shortly after: please wear a mask, masks are patriotic. covid is going to get much worse before it gets any better.


If Trump finally wearing a mask is what it takes for covid freedom fighters to stop coughing into baby strollers, whatever.

Still not voting for him, though.
Its a strange mindset which dismisses every failing of your own side and consigns it to history but puts every tiny slip of the other side under a microscope forever.

Only liberals do this, they do it all the time, they never stop, its unbearable, it has to end, what will it take to make them stop?
Epstein didn't kill himself
in fairness, nancy pelosi is now going out of her way to call covid the 'trump flu', which is just pathetic and sad and in questionable taste too.

why have the world's most powerful democracies slowly infantilised themselves? we now live in school-playground political arenas with reality TV stars and soundbite queens.
Why are so many politicians who are obviously senile not removed?

What we need is crystals embedded in people's palms which flash when their time is up.
Epstein didn't kill himself
there probably should be term limits and a maximum age, yes. society needs to start having conversations in all sorts of areas regarding old people still in work, still driving, still in public positions, etc. we might be extending the average life expectancy and working age ever further, but cognition is a depreciating asset.

there is also no reason why mitch mcconnell should still be in power doing his thing after so long. the guy is like a prison janitor.
My father had three collisions within 10 metres of the house, one of which was with the house.
Now he doesn't drive.

How is Trump still President?
Epstein didn't kill himself
my grandfather (who eventually died of dementia at like 99 or something) only had his car keys taken away from him after he straight-up reversed out of a driveway or something and into a car parked directly behind. there is, of course, no mandatory re-testing of the elderly here in the UK. they just have to write a declaration that they are 'fit and healthy' at 70 and then they're good to go. how many 80-somethings are there on the road with advanced macular eye degeneration, or dementia, or who are heavily medicated ... doesn't bear thinking about.
Here doctors and opticians have various reporting duties, and there are mandatory doctor signoffs every few years.

Still, an old coot at my shooting club managed to run himself over with his own car.

Annual cognitive tests should be mandatory for politicians.
Epstein didn't kill himself
a problem, though - see trump's recent boasts about his cognition - is that IQ tests, cognition tests, etc. are notoriously difficult to actually quantify. there is no clear 20/20 vision when it comes to cognition, no driving test-type aptitude exam.
Gordian knot.
Trump joins GOP attacks on Rep. Liz Cheney
https://www.yahoo.com/news/trump-joins- … 00001.html
WASHINGTON — President Donald Trump on Thursday joined in the attacks on Rep. Liz Cheney, R-Wyo., saying the third-ranking House leader is "only upset" because he has been trying to end U.S. involvement in wars overseas.

"Liz Cheney is only upset because I have been actively getting our great and beautiful Country out of the ridiculous and costly Endless Wars," the president tweeted. "I am also making our so-called allies pay tens of billions of dollars in delinquent military costs. They must, at least, treat us fairly!!!"


Moments later, he retweeted a pair of posts from earlier this week that were critical of Cheney, including one from Rep. Matt Gaetz, R-Fla., who said she should either resign as chairwoman of the House Republican Conference or be removed because she has questioned some Trump administration policies.

Trump's retweet also included a post from Sen. Rand Paul, R-Ky., who said, "We should all join @realDonaldTrump in advocating to stop our endless wars. Liz Cheney not only wants to stay forever, she's leading the fight to try to stop him from leaving. Unacceptable."

In response, Cheney said Thursday, "It's no secret the president and I disagree on some foreign policy issues."

As a member of the House Armed Services Committee, she added, her top priority is to "provide for the defense of the nation."

The president's tweets Thursday come two days after several members of the conservative House Freedom Caucus as well as Gaetz, who is not a member of the caucus but is closely aligned with Trump, lashed out at her during a closed-door meeting with the House GOP Conference because of her public support for Dr. Anthony Fauci and for backing the primary opponent of Rep. Thomas Massie, R-Ky., who ultimately won the race in June.

Cheney, the daughter of former Vice President Dick Cheney and the sole female member of the House GOP leadership, defended Fauci during the meeting amid criticism that the infectious disease expert has faced from Trump and other White House officials.

Cheney has differed with Trump on some issues, including supporting wearing masks to stop the spread of coronavirus and more hawkish views on foreign policy. After news broke about Russia potentially offering bounties on U.S. troops in Afghanistan, she was much more forceful in her response than Trump, who dismissed the reports as fake news.

"I want to be absolutely clear that Americas adversaries should know and they should have no doubt that any targeting of U.S. forces by Russians, by anyone else, will face a very swift and deadly response," Cheney said.
Republican party:
For and against war.
For and against doctors and coronavirus countermeasures.
For and against other Republicans.
The Battle of Portland: Trump's escalating tactics against protesters are backfiring in Oregon
https://www.yahoo.com/news/the-battle-o … 49636.html
nuts
I have been watching the Portland riots. They are definitely riots now. I blame Trump for ordering the DHS into Portland for the chaos. Of course people are going to meet the Trump Schutzstaffel in the streets when they come out. The best way to handle urban unrest is to let it run its course and cool down on its own.

I think one thing that needs to be clarified is what parts of the federal government is involved in this thing. Police units from the Department of Homeland Security (DHS) are the ones in military gear in the streets. The DHS is discrediting itself here. The Department of Defense meanwhile is consistently pushing against using the military to squash protest. The military leadership actually seems less politicized and ideologically reactionary which might be surprising to some. I think that is a credit to military recruitment and its institutional history than anything else. I have spoke at length before about how police recruitment encourages the advancement of pig men.
portland seems truly insane, like what a clusterfuck of leadership.
Also the anarchists

It would be interesting to know exactly what tipped Trump into taking the Wuhan flu seriously.

Is it

[ ] The actual deaths
[ ] The actual hit to the economy
[ ] His poll numbers - looking like too big a loss to dismiss as a rigged result and he really will have to go
[ ] Something else
Epstein didn't kill himself
The issues in Portland kicked off mass demonstrations across the U.S. again. Instead of letting the protest slowly tamper off, Trump sent his SS to Portland and provoked national unrest again. Portland is a war zone. I wouldn't be surprised if west coast lefties are coming out just to fight the Trump cops because they are there.
COVID is still in the middle of its big second wave. We are dancing around 70,000 cases a day. If mass protest start back up again, we will probably get 100,000 cases a day.
But at least the first hurricane of hurricane season (!!!) was a dud.
https://www.theguardian.com/us-news/202 … oundations
Big corporations accused of driving environmental and health inequalities in black and brown communities through toxic and climate-changing pollution are also funding powerful police groups in major US cities, according to a new investigation.

Some of America's largest oil and gas companies, private utilities, and financial institutions that bankroll fossil fuels also back police foundations – opaque private entities that raise money to pay for training, weapons, equipment, and surveillance technology for departments across the US.

The investigation by the Public Accountability Initiative, a nonprofit corporate and government accountability research institute, and its research database project LittleSis, details how police foundations in cities such as Seattle, Chicago, Washington, New Orleans and Salt Lake City are partially funded by household names such as Chevron, Shell and Wells Fargo.
capitalist police tasked with protecting capitalist interests in capitalist countries is funded by... major capital. who would've guessed.
if you open your mind too much your brain will fall out.
now all we need to do is unpack authoritarian intelligence agencies tasked with carrying out the whims of an autocrat ex-spy going into foreign countries and poisoning and assassinating people, and trying to disrupt democratic elections and processes.