Easter is too religious of a holiday. It should be more commercialized so that we can all enjoy it. There needs to be some sort of gift giving part of it.
We have two chocolate holidays, I think we need a third, maybe halfway in between.
Christmas to Easter is too long without a chocolate binge, chocolate gifts etc

Also a proper international drinking holiday, St Patricks is not bad but always ends in fights and if you don't know any Irish people to drink with you feel a bit stupid
Here we have Australia day - could everyone adopt Australia Day as a drinking holiday?
Русский военный корабль, иди на хуй!
but wait, i thought drunken violence wasn't a problem in the white master race?
Stumbling alcoholics who are drunk on the regular don't need another booze holiday, imo. A sweets holiday that encourages people to shop for candy made without slave labor would be nice.
Could call it "stop being a prick" day.
Last edited by unnamednewbie13 (2022-04-17 05:13:05)
uziq wrote:

but wait, i thought drunken violence wasn't a problem in the white master race?
Irish aren't part of the white master race.
Русский военный корабль, иди на хуй!
st. paddy's day. famously only celebrated by native irish people.
On that note, Cinco de Mayo here is another excuse to drink and party, even for northern-born white people. Alcoholics drink on so many holidays. Asking for another specifically for booze is like a kid asking why there's no Child's Day. The comeback is going to be "every day is Child's Day."
???
Wtf?
The irony of guns, is that they can save lives.
I have no idea what's going on here without being able to read the stuff at the weird marine crucifix shrine.
Jesus was a sailor. Good on water, good with wood.
Why are Republicans like this?
Christian School Headmaster Arrested For Allegedly Whipping 4-Year-Old Child
https://www.huffpost.com/entry/louisian … a811ca603d
A Louisiana Republican official and pastor has stepped back from his post as headmaster of a Christian school after his second arrest in two months over alleged cruelty to children.

John Raymond, pastor of Slidell's New Horizon church and an elected member of the St. Tammany Republican Parish Executive Committee, was arrested Monday by the Slidell Police Department and charged with second degree cruelty to juveniles.

The arrest stems from an incident at Lakeside Christian Academy, a kindergarten through 12th grade school that he founded and led. Raymond is accused of abusing a 4-year-old pre-K student on multiple occasions, including holding him upside down by the ankles and repeatedly whipping him on the buttocks.

The school sent a letter to parents and staff Monday saying that Raymond was taking a voluntary leave of absence, NOLA.com reported.

Last month, Raymond was arrested on three counts of cruelty to juveniles after he was reported for allegedly taping three students' mouths shut as punishment for "excessive talking" the month before.

Since that arrest, other witnesses have come forward to report additional incidents, some dating as far back as 2017, according to a news release from the police department.

There were several reported incidents involving the pre-K student. Police said the child would sometimes have "tantrums" where he would cry and scream. To prevent the boy from doing so on one occasion, Raymond allegedly placed his hand over the child's nose and mouth until he went limp.

According to police, a staff member told Raymond to stop after observing the boy was having difficulty breathing and was unable to stand. In another incident, the child was allegedly dragged across a floor by his ankles after he refused to leave with Raymond.

…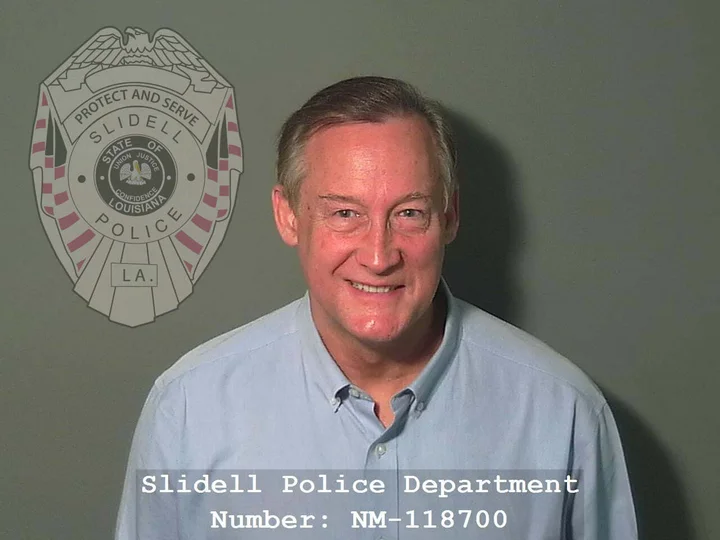 Looks like he wants to burn your house down, with the lemons.
"No Atheist Has Done This Much Damage to the Christian Faith
Leaders of the Southern Baptist Convention reportedly chose to protect their denomination by hiding abuse—and then attempted to destroy the victims."
https://www.theatlantic.com/ideas/archi … rt/630173/
Same people will keep going nuts about gays in schools and other silly nonsense. Deplorable. Clinton was right about that.