Kiwis bringing drugs?
Sweeeeeeeeet as, bro.
Last edited by Jaekus (2016-11-11 20:49:20)
At this point One Nation are looking more appealing than the LNP, some of their policies are OK and if America can elect a raddled nut like Trump then Pauline Hanson seems a wise choice by comparison. I'd like to see a meeting between those two.
Turnbull has achieved exactly zip over whatever time he has been in, other than to swan around looking smug and conceited.
You can say its not easy being PM, but this has been his lifelong objective so he's had plenty of time to plan.
Cosying up to Netanyahu was despicable and I hope it costs him his job.
Even with someone as corrupt and personally unpopular as Shorten in opposition Labor are well ahead in the polls, the next election is going to be a barrel of pain.
if Abbott were back I might vote for him.
Last edited by Dilbert_X (2017-02-26 20:12:45)
#FreeBritney
One Nation have been imploding since almost before the election. That's appealing to you? Wow.
dilbert would vote UKIP if he still lived here.
They're pretty much the same thing as One Nation.
One Nation are ahead of the Greens, I'd like to push the Greens into nothing.
#FreeBritney
Trump.
Hanson.

What is it about far-right rangas and their weirdo agendas?
RIP John Clarke. I'm a little too young to have strong memories of him as Fred Dagg but I'll always appreciate his weekly clips with Brian Dawe which kept me sane during my time monitoring Australian media and politics.
He was funny but had some fairly weird views.
#FreeBritney
Don't know much about his personal views, would be interested to know what you thought was weird. He worked with my Mum in the 70s and would frequently make references to certain physical assets which would be dreadfully inappropriate nowadays. But yes, he was a funny bloke.
He's always seemed a bit odd when he's not in character, last interview I saw he was practically foaming at the mouth denouncing climate theory as the work of Satan.
#FreeBritney
The govt should trim negative gearing to a max rate of 30%.

People earning enough to pay 47% tax do not need a subsidy.
#FreeBritney
Dilbert_X wrote:

The govt should trim negative gearing to a max rate of 30%.

People earning enough to pay 47% tax do not need a subsidy.
There's a lot of changes that needs to be made.
CGT shouldn't be calculated as a one off "profit" but spread out over the periods owning that asset.
If you remove neg gearing, people will just set up holding companies that hold assets etc.
Stamp duty need's to be either re-adjusted or change to a land tax system.
Stamp duty + aged pension asset testing is the reason why old people don't want to sell.
Seems to me the budget is a poorly thought out mess which will hand the next election to Labor.
And Turnbull and Morrison think they're so damn clevvuh.
#FreeBritney
Very glad The Coalition (I'd say Liberals but that seems to confuse people) lost Wentworth.

They're a piss-poor bunch of morons, but still better than Labor.
#FreeBritney
Why the fuck is John Howard giving a character reference to a convicted paedophile?
#FreeBritney
it's like a low-class version of the UK but with more sun and deadlier fauna.
White bread and a bad brat, lol
"Ah, you miserable creatures! You who think that you are so great! You who judge humanity to be so small! You who wish to reform everything! Why don't you reform yourselves? That task would be sufficient enough."
-Frederick Bastiat
#FreeBritney
usmarine wrote:

Why do the Australians need their own thread?
I miss marine.
The irony of guns, is that they can save lives.
Things are changing
https://www.bbc.com/news/world-australia-48185276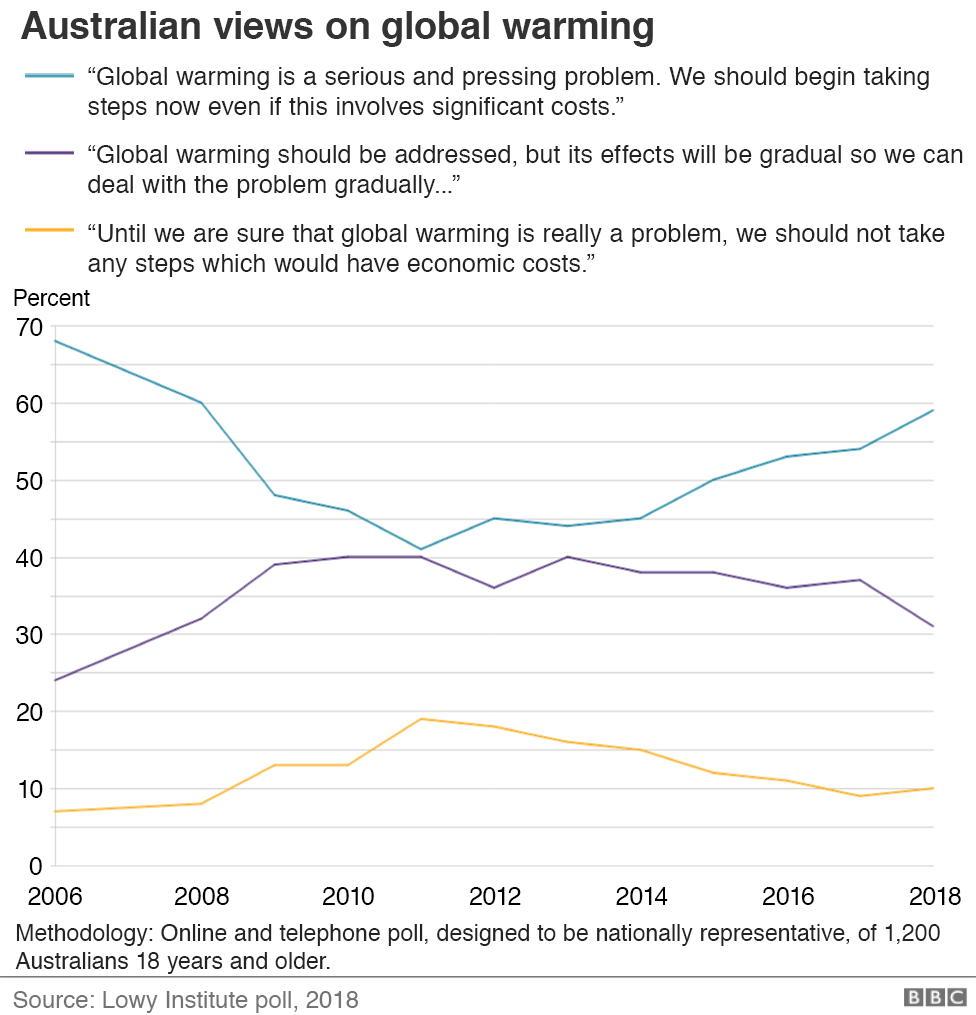 But still everyone expects someone else to make sacrifices to their lifestyle or for the government to step in and fix it.
#FreeBritney