I remember having a bunch of old games including Chip Challenge inside a floppy disk tray.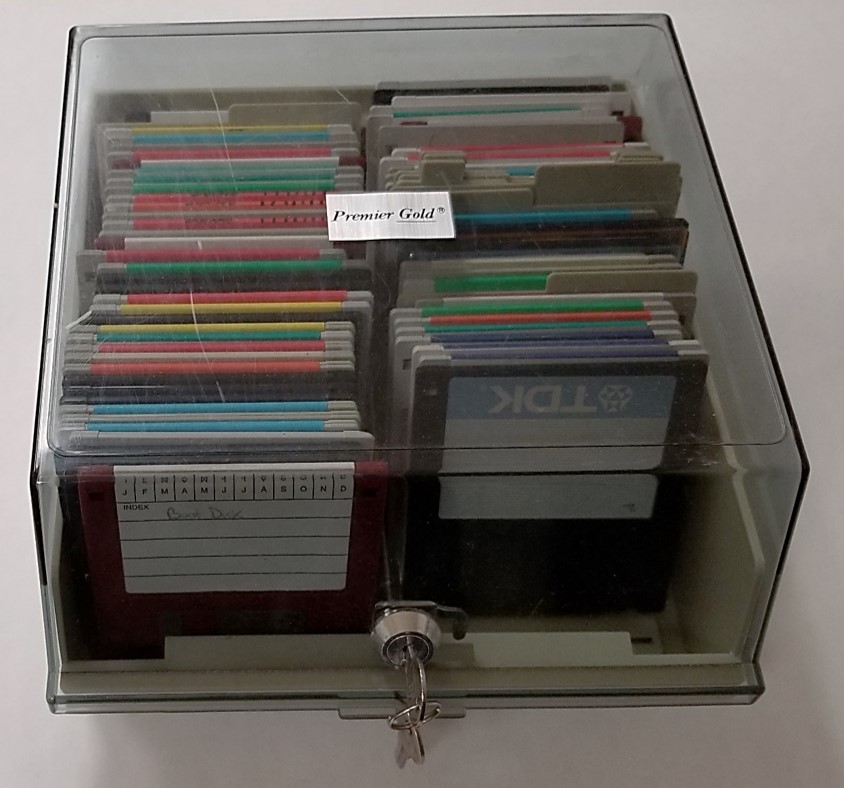 Damn, I wish I had that tray.
I still have one somewhere in storage. Probably a lot of MS DOS, boot disks, and a few "shareware" games that cost almost as much as the retail. My best "bootleg" is a copy of an old overhead Battletech that I got from a buddy in junior high. Very good game, RPG elements. Couldn't find in stores.
Have you ever installed Doom II using floppy disk?

Definitely installed shareware Doom using floppy. I think Doom 2 and from then on was mostly CD-ROM.
g/z dooms, Brutal Doom and the laundry list of associated mods and maps are sure a love letter to the old series. I still need to play the one that turns Doom into an uninterrupted map.


Speaking of CD-ROM, do you remember how awful it was having to have a disk inside in order to play a game?
A lot of what I remember IRT that, is being for things like cutscenes and music, a CD still represented a significant portion of your mechanical storage potential. Multiple discs made it a little annoying, but at least gave you a good intermission spot. "Wow I'm on disc 2? Better go eat lunch" vs "just another 5 hours straight and I'll beat this campaign."

Maybe it was worse for console. I stopped at SNES and picked it up again on PS2/3.
HOI4 campaign. Will post screenshot later? It is '46 and NATO and the Comintern are locked in war in Europe. The U.S. directly controls Spain, France, Italy, Germany, Japan and the U.K. The Soviet Union has Poland, Austria, the Balkans, India, Africa and parts of Asia as puppets. When the war started, Canada, Japan, and Mexico were part of the Comintern but were defeated very quickly.

Europe is a stalemate now. Both sides have a tremendous amount of troops on a long front. NATO can see Warsaw and Vienna from their lines but can't advance. One major issue is that the communist have air superiority on most fronts though they leave one front without air support. They stick a bunch of troops in the Graz region and allow me to nuke them over and over again there. Pretty funny watching the casualty numbers on their side go up by 300,000 from single nukes.

I have an advantage in overall troops numbers for now. I plan to keep Europe frozen while using my huge navy to pick apart Communist territory in Indonesia, Africa, and Latin America. I need to take over the rubber and aluminum in those places in order to break the air superiority of the communist through attrition. Hopefully by then i will have collaboration governments in Germany, France, Italy, and Spain which can build themselves up to break the stalemate in Europe.
Sounds like things got wonky pretty fast.

I played one recently where the US ended up in control of much of Africa and Southeast Asia. Turkey was in control of much of the surrounding countries. Both ended up in separate wars with the Comintern, Axis, and Allies. The US had lend-lease to countries it was technically at war with, because they were at war with other countries it was at war with.

Germany folded at about the same time the Turkish expansion collapsed, and nations formerly under its control sprouted up as a new Axis comprised of democratic, fascist, and communist governments. London was the first city nuked, a few months before Japan folded (retaining control of the South Korea area and ceding a ton of Pacific islands to the US). World War 2 ended. The Soviet Union split up into its component nations, and all that was left of Russia was a US-supervised government in charge of a strip of land stretching from Europe deep into Asia. No enemy soldier ever set foot on English soil even after the bombing, and the UK maintained national integrity. Comintern is extinct in the wild. The US hosts Communist China as a government in exile. Axis countries are spread all over the place. What remains of Turkey stabilizes, and the war against an expanded Greece and New Persian Empire ends. The few remaining spot wars were between countries that had no way of reaching each other, except for Pakistan and the US. There was a beach landing opportunity but the Americans never bothered in like two years.

I strongly suspect that the War Plans branch of the US focus tree are a tad bit yank-bias.