39 degrees today. The coldest I can remember in a long time.
It hasn't been winter in my area in a long time. Since last winter, I suppose.
The shape of an eye in front of the ocean, digging for stones and throwing them against its window pane. Take it down dreamer, take it down deep. - Other Families
First winter storm of the season and virtual school is probably going to announce a snow day. I am going to the liquor store!
Snow day for virtual school? Seriously?
I lose faith in schools after every macbeth post on his teaching gig. Sorry buddy but it's a sliding scale of awful. Downwards.
KEN-JENNINGS wrote:

Snow day for virtual school? Seriously?
The teachers get to stay home. Administrative staff still have to go in. No adminstrative staff in the building > no adminstrative stuff gets done.
RTHKI wrote:

Not like they'll miss anything mac teaches
I am a great teacher damned to teacher a pointless subject.
Do your schools have designated admin days or do they just not schedule it knowing snow days are a thing?
I don't know. I really don't keep track of anything like that. School ends sometime in late June. I will find out what day that is exactly when we get to June. Same thing with holidays. MLK day, labor day, presidents day, veterans day, memorial day. I don't know how any of those work. Thanksgiving is the last Thursday in November. I only remember that because we just had thanksgiving. Easter is in the middle of April or something. If you told me Memorial Day was in November I would probably agree because I just had to google to find out that veterans day and memorial day are two different things. I know labor day is in the August because they say you can't wear white anymore after that. Literally the only reason I remember that day.

And I have no interest at all about learning how these days work. I actually prefer not to know since finding out you have a day off randomly is fun and exciting. My boss once had to remind me in front of an entire class that we have a day off the next week since a holiday snuck up on me.
Memorial Day- last Monday in May

Labor Day- first Monday in September

Veterans Day is second Monday in Nov?
KEN-JENNINGS wrote:

Memorial Day- last Monday in May

Labor Day- first Monday in September

Veterans Day is second Monday in Nov?
WW1 ended on November 11th so Veterans day is somewhere around that day in the week.
11th hour on the 11th day of the 11th month. But the US bundles like 3 holidays into one
Schools are staying open.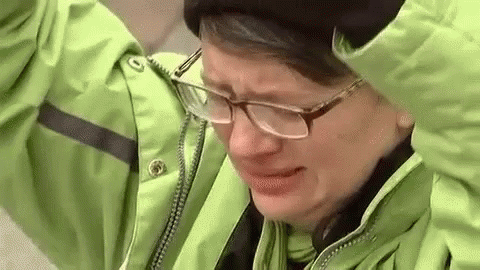 Actually school closed. We did have a snow day after all. I shoveled some snow. And am just working on work.
Pretty frosty here, and a small amount of snow recently. I think I've lost a bit of my acclimatization over the course of 2020, spending more time than usual indoors where the temp is usually around ~60F at the lowest. Tossing some old food out, was hit with a fell breeze that put me in mind of 2000 Chicago (which was colder than skiing in WA).
60°F!? If my house gets below 70° in the winter, heat is coming on. I have all wood flooring, so the heat has been on pretty consistently over the last month or so.
I'll go put on socks and maybe a sweatshirt before I turn on the heat. My wood floors are still fine (they were never in pristine condition after being discovered on carpet removal), I just like to keep it above a certain threshold without going over the top.

Summer's different though. I'm fine outdoors if I've got a long sleeve shirt and a brimmed hat (please let there be a breeze), but my goodness I will gladly pay for 24 hour air conditioning. The cold weather was honestly a bit of relief from some of that, though it sucks that so many people have nowhere to go to get out of it.
My sweet spot has been right around 74° lately. I did a little overnighter backpacking trip a few weeks ago where it got down to about 40° and I'm convinced I'm still warming myself back up after it. Chilled to my bones!
RTHKI is a secret Russian spawned out of some radioactive ice pond somewhere in the undeveloped north.

re: Outdoor cold

I feel that, ken. Can be brutal. Once spent awhile in an RV park on the Pacific coast during winter. Extreme wind chill, had to go comb the sand in arctic gear. Brr. Should've hit up the kite festival earlier that year instead, but was busy.
Forgot to set the thermostat last night. Woke up and the unopened can of ginger ale was as cold as when I got it out of the fridge. Brr.