wait until you show dilbert a brainscan of a moderate or heavy drinker in their 40s versus an abstinent control.
I'm pretty sure many of those have been posted here. The argument peters out for a few weeks or a couple months, and then we're on it again. It would just be one of those things not even worth a one-word post if Dilbert wasn't all like "I'm the scientist here" or whatever.
e:
Side note, listened to a lot of podcasts and streams of actual scientists working in STEM fields who were really reluctant to offer their scientific opinion on something that's not their field of expertise. The ones who offered guesses prefaced it with heavy disclaimer.
Seems like a rather good personal policy to me.
It's weird to me that an engineer would have strong "from the standpoint of a professional" opinions on epidemiology, or toxicology, or social sciences. Building parts for a destroyer is not really the same thing as growing human antibodies in plants, right?
e2:
I am not an epidemiologist, toxicologist, or social scientist. Everything I post outside of my own expertise comes with a rather default caveat that it is
outside my expertise
, I have a lay or book-read understanding, here's an article or a paper or a study, correct me if I'm wrong.
Social media is packed with so much arrogance. Post anything and a hundred newly-minted experts (who've never posted anything about that subject in like the ten years since they made their account) pop up with opinions and sage advice. Often half-truth, often wrong. Sometimes dangerously wrong.
Last edited by unnamednewbie13 (2021-09-10 06:36:43)
unnamednewbie13 wrote:

Sometimes dangerously wrong.
I just look at the evidence, not decide I'm right then go looking for evidence which doesn't prove it but say it does anyway.
Birds Aren't Real
You look at the evidence that backs up your opinions and preferences. I'm not sure what happens to the rest between the time you behold and start to process it, but I assume it involves information sliding into the cracks of oblivion, as if it were never there.
Dilbert_X wrote:

unnamednewbie13 wrote:

Sometimes dangerously wrong.

I just look at the evidence, not decide I'm right then go looking for evidence which doesn't prove it but say it does anyway.
l o l o l o l o l
I lost my car bomber Casio
There must be a shortage or something because Amazon doesn't have it Prime anymore. Third parties selling it for $15 when I bought it for $8 two years ago.
I bought this instead
I like it. I need a digital display. "Why don't you just use your cellphone?" I don't want to pull out my phone to check time during work.
for a simple wristwatch i prefer analogue displays. why do you need the digital exactly?
Analog watch would definitely look better on a teacher doing teacher things than a tacky digital sport, very much an accessory statement. If I wore digital, I'd opt for a subdued, minimalist design, and not something evocative of the tacky PC tower phase. First Casio was OK. Second … when are you going to dive 100m?
I've got both an analog wristwatch and pocketwatch somewhere in storage, passed down through family. I don't know if they have any special stories behind them, so maybe I can make up my own fantastical tale.
Last edited by unnamednewbie13 (2021-09-13 02:30:27)
I don't like wearing watches in general. I expect this thing to get lost or damaged at some point too. I need precise time when dealing with bells and stuff too.

I don't like analog time displays in general either. I can read a clock but I can read a digital time display just a little quicker. It's boomer brained to prefer analog to digital because "that's how they did it in the past".
I think I've stopped wearing watches.
The last four watches crapped out after about two years each, I had to take them off constantly so the cat could bite me without breaking another tooth. Now I've sort of lost the habit. Maybe I'll go back to $20 Casios or Swatches
It would have been nice if we'd kept the Rolexes and Cartiers various Saudis gave my father, but we needed the money at the time.
Did keep the rollfront colour TV, although warmup time was a nightmare when Bugs Bunny was coming on.
Last edited by Dilbert_X (2021-09-13 03:40:51)
Birds Aren't Real
CRTs are a fine thing to have if you're into classic consoles. Space is an issue though. If you're lucky enough to have an alcove and don't classic-game often, you can put the CRT in there and mount an LCD on a swivel arm in front of it.

Again, digital is fine if you need it for frequent wrist checking. But it doesn't look very good unless it's very minimalist, imo. Analog is by far the better look, with durability and heirloom value. As far as cheap, digital Casios go, W800H-1AV or A158WEA-9CF have less of that "going to turn into a Decepticon and leap off your wrist" vibe. DW5600E-1V for like $50 from their G-Shocks.
Well we kept the TV for about 20 years, and kept replacing the valves.

Pretty hard to even find a watch I want to wear.
Birds Aren't Real
Last I looked, vintage Sony Trinitrons TVs are still in demand for retro enthusiasts. My parents still have theirs. I was able to pick one up at a Goodwill some years back (miracle find), and it's in storage. Need to clean it out though, it was on top of the office of a warehouse for awhile and collected a good amount of dust. The boat anchor monitors I've seen going for over $1k. I think the one I have is in working order, or I'll have to tweak it.

Hoping the housing market improves to the point where I can get a slightly bigger place with one or two spare rooms for office/library purposes. I'd love to get my stuff out of storage so I can properly go through it once and for all.

A watch is an accessory I'd add to an ensemble that includes a suit jacket. I wore an analog to church, sometimes a digital to school. Been kind of holding out for one of those cool health watches when the technology improves somewhat.
I took two trinitrons to the dump, latest TVs and monitors are better.

We still have the Pioneer plasma, still looking good. Latest TVs are too sharp, and the sharpness just highlights all the picture and dynamic defects.
Could use better contrast than the plasma, there's about ten minutes of Zero Dark Thirty where nothing can be seen.
Birds Aren't Real
If those Trinitron monitors worked, that was kind of a waste to put them in the dump. At the very least, send it to an e-recycler. Did you just mention that for a horrified reaction? A bit weird for you to mention that the latest TVs/monitors are better, and then take a dump on the latest LCDs.

Have you tried turning the sharpness down on latest TVs?

You shouldn't need sharpness turned way up on a quality 4k or 8k screen. There's a ton of settings to go through on LCD TVs. Sharpness is a bit notorious because of the misleading name (sharper is better, right?). Then there's motion smoothing which sounds great to have always on, but should be turned off for many viewings I think. Sometimes overscan can mess with the image and make you want to turn up sharpness or fiddle with upscaling.

<anecdote macbethed>
Dang I missed an anecdote. Please fax it to me.
You're out of yellow toner.

Also holy cow there are so many pages worth of deleted content in this thread. Had to click several times to jump to latest after logging back in.
Is it all mine? We are at page 303 for non-mods.

God damn cancel culture making the internet not fun.
Like 4% of the whole thread gone. Some of it's going to be deleted double posts, self-censorships, and a smattering of mod actions. I'm not going to CSI it.

e: first 10 pages don't have a deletion I see, so maybe there's a bunch of stuff 100 pages later about someone's growing horse dildo collection.
Dumped the trinitrons 15 years ago when they were 15 years old.
Birds Aren't Real
I have half a dozen apple brand flat monitors in a closet in the room I work in. I told a tech advisor and he said to tell the head of the media department. The media guy said to "tell tech. They will take them and probably recycle it." I like my job too much to box them up and sneak them out of the building since nobody wants them I guess. I don't think anyone would even know they existed until I said something.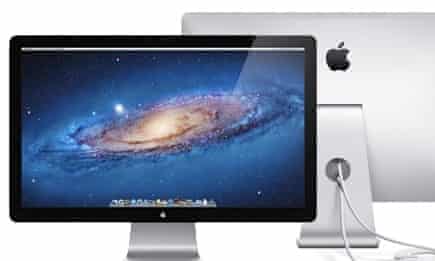 Are they monitors or imacs?
I've rescued tech destined for the college dumpster before. I probably don't need the however many working large floppy drives I think are still in storage somewhere, but if it came to it I could probably ebay them.

Could just formalize it and let the school know that if they don't want to waste valuable space keeping monitors they don't want and are just going to toss out, you'll take them off their hands. That you're tired of your closet clutter.
KEN-JENNINGS wrote:

Are they monitors or imacs?
I genuinely don't know. I just know they are Apple things. The room used to be for a photoshop class until it was turned into a special education class because of poor childhood nutritional standards developed in the year 1986.
if they're old, they're probably iMacs, i.e. computer+monitor all in one. the older ones are pretty obsolete by now.
the standalone apple monitors are very pricey. as are the new iMacs.
having worked in publishing, where apple is the norm and things get replaced very quickly, i'm used to the usual 'tech dept budget throwaways' scenario. it's only ever really worth it when they're giving away standalone monitors. an extra display, even a cheap or office-spec one, can be useful. i would probably only ever take an old system if i wanted a home server or media station or something.
Last edited by uziq (2021-09-16 20:03:07)