I bet you'd watch a crime drama if it was about the misadventures of the anthropomorphic Macavity crime family.
crime and transgression from moral-ethical-social norms are perennial interests of art/entertainment. real-crime documentaries (or podcasts more lately), gangster flicks, nonfiction bestsellers about life in the italian mafia, etc. these things are as old as time. the idea that they 'corrupt behaviour' or 'promote criminality' is inane. people take a prurient interest in the underworld or want to know about the lives and psychology of people who 'cross' over some inviolable line into criminality and socially deviant behaviour. it's rubbernecking, basically. nobody actually wants to be in the car wreck or ruined lives.
If Godfather is making Joe Average go hijack trucks, Batman is making him put on masks to go shoot suspected shoplifters. A Dilbert with consistent moral standards would disdain both.
The Batman movie inspired mass shootings
disney+ is releasing a sequel to uzique's favorite movie


don't think i ever saw the original.
hoop dreams - 8/10.

rewatched for the n'th time as showing it to a friend. dependably good, even if the editing and tone/style has aged somewhat.
I am going to show the kids Saving Private Ryan next week. I am not sure if I should tell the quiet kids to go somewhere else while we watch it. It is always the quiet kids.
We watched the opening scene in one of my high school classes and needed permission slips. The one Mormon girl was the only one who wasn't allowed.
Hmm. I will give the kids a trigger warning. "The movie is pretty violent. If you don't like that, that is okay. You don't have to watch it and can just stay on your cellphone. You can sit where you like.
I have extra headphones if you want one.
"
DesertFox- wrote:

We watched the opening scene in one of my high school classes and needed permission slips. The one Mormon girl was the only one who wasn't allowed.
This seems unusual to me, but not too surprising. Very rich irony anyway. coming from members of a church with a violent, militant, and arguably seditious background. Sure, don't let your, er,
high schooler
watch a film about *checks notes* WW2. It's not like that was ever covered in class or anything. I wonder if Schindler's List is also off the table.
To be fair (/spongebobtext), some of the Mormons out there aren't the only hilariously censorious "Christians" out there.
I was going to show Saving Private Ryan tomorrow but after some Googling found this story from 2001.
School officials are investigating a complaint that a teacher showed a violent R-rated movie to a special education class at Cromwell High School.

Wendy Darling said she was shocked when her 15-year-old daughter said last month that her teacher had shown her class "Saving Private Ryan," the much-praised film about World War II that includes some scenes with graphic violence.

Darling said the teacher also planned on showing "Gladiator" to the class, a special education history class. That film, which is also rated R and includes violent scenes, was never shown. The R rating stands for "restricted," and people under the age of 17 are not allowed to see movies with that rating at a theater unless accompanied by an adult.

Darling said her daughter was upset after seeing "Saving Private Ryan." She has asked that her daughter be removed from the class. Sharon Golder, who teaches the class, declined to comment on Darling's complaint. She was hired by the school system in August.

"I was flabbergasted that the teacher considered showing those two movies, especially considering these are special education students that are involved," Darling said.

Darling filed a written complaint with School Superintendent Mark Cohan on Monday. He and high school Principal Rod Story are investigating the matter but would not comment on Golder's performance or Darling's letter.

But they did say the complaint raises several issues they, too, are concerned about.

"People in education are not perfect and often good, well-intentioned people make mistakes," Story said. "But if a mistake is made, we work to avoid having it happen again."

Darling said she is worried about the emotional effect such movies could have on students as well as the reliance on them as a teaching tool.

"Why have the students watch so many movies, where is the teaching process there?" she said. In addition to "Saving Private Ryan," Darling said Golder had shown other films to the class that she objected to, including "Jesus of Nazareth."

"My family is Christian, but what about students in that class who might not be Christian?" Darling said.

Darling first complained about Golder's use of films in December and was assured by Story that her concerns would be addressed. Late in February, her daughter told her that "Saving Private Ryan" had been shown earlier that month.

Cohan said there is no written policy on the use of films in classroom instruction and that he expects staff to use good judgment in choosing them. But he said films usually are not used extensively in the classroom and that it would take extraordinary circumstances to warrant showing an entire R-rated movie to a class.

"Films are used infrequently here," Story said. "When I was teaching, I would use them to make a point but even then we would use only a snippet from the movie. Whether you would show the entire movie is questionable, because then we're talking about using valuable teaching time. A class period here is 56 minutes long and we try not to devote all that time to just one activity."

Story said teachers generally clear the use of a film with the head of the department they are in and then order it through the school's library. It was not clear if Golder followed that procedure with the movies she showed.

Darling complained that Golder did not inform parents that the movies were going to be shown. Cohan said that he expects staff to communicate with parents about what they plan on doing in the classroom.

"I would expect there to be communication between teachers and parents on sensitive classroom issues and if that breaks down we would review the situation to avoid it happening again," Cohan said.
So SPR is off the menu . I replaced the movie with Midway, an altogether worse movie.
Darling said the teacher also planned on showing "Gladiator" to the class, a special education history class.
Last edited by SuperJail Warden (2022-06-05 12:34:43)
A show like Gladiator might interest some viewers in its period of history, but it's not very instructional. There is so much fake news in Gladiator that you might as well write the whole thing off as fiction.

There are some more or less accurate movies out there, but I'm not the history educator. For a film class though, good choice for high school students. I wasn't in school for Gladiator, so the Scott movie I got to see was Alien.
I am not trying to teach the kids anything with the video. Last week of school hangout. When I got onto Reddit I learned that it was actually the anniversary of the Battle of Midway. So we could do a historical blah blah if anyone questions the movie.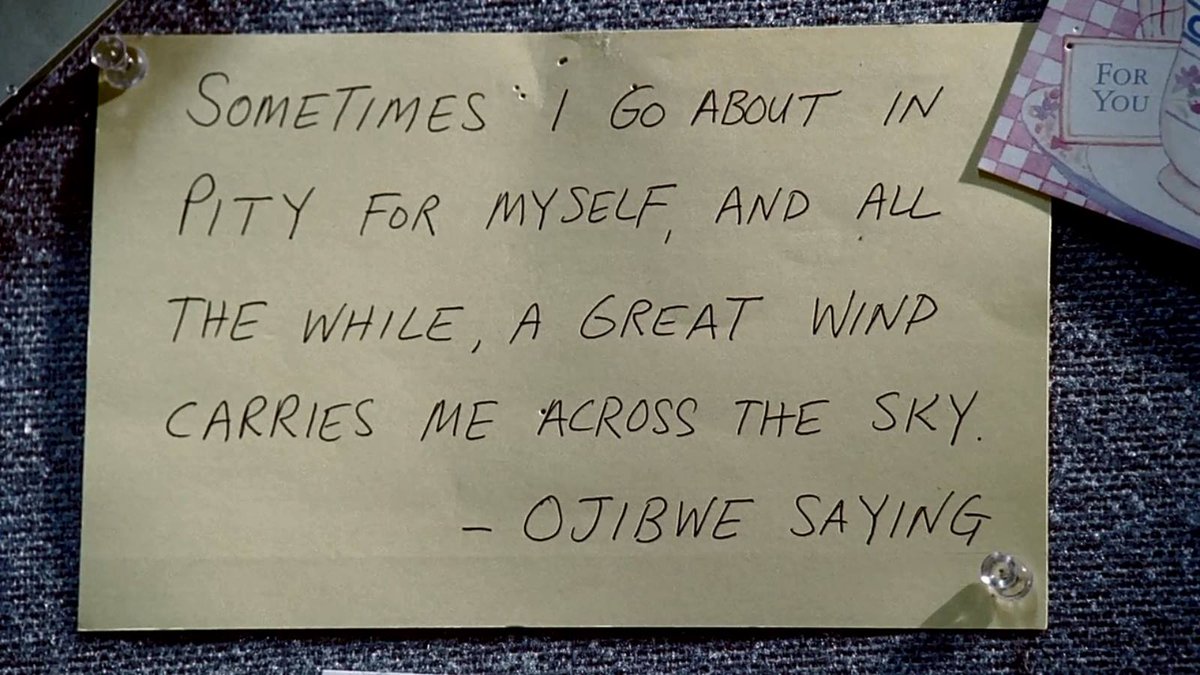 IMO, written permission from parents for students under 17 should be sufficient for an R showing. Mostly to protect the school, I suppose. I can't really bring myself to get all that concerned about the movies when American schools are all potential gun massacres waiting to happen. "Guns don't cause violence," but movies do? lmao
Saving Private Ryan's Normandy scene could be reimagined as worried parents storming the police lines to go rescue their children. All piling out of their minivans and SUVs under a hail of gunfire.
There has been movies with mass shooting dramatic recreations or imaginations. They were always controversial since the films are usually from the shooter's perspective. We haven't had a movie doing a dramatic whatever of shooting small children. I think people, gun people mostly, would be really upset if someone made a movie like that with added practical effects.

I have seen what rifle rounds do to human bodies in war videos. People are not ready to see a child with half their head missing from a AR-15.
Gun advocacies argue for trained gun people in schools. These would have to be trained to shoot children, given that most school shootings are done by people under 18. I think they would be oblivious to or misinterpret a movie where children were shot though. Show them Zero Day and they would probably either see it as an attack on guns, justification for filling a school with guns, or just not to watch it because it's too upsetting.
Last edited by unnamednewbie13 (2022-06-05 15:50:32)
I don't want to carry a gun at school. The vast majority of teachers don't want that responsibility.


There was one mass shooting movie from the early 2000's where two teen boys commit an attack. In the scene before the shooting they get into a shower and kiss. The lesson gun advocates would take away from this is that being gay causes mass shootings.


That reminds me of something a director said about anti-war movies. "You can't make an anti-war movie that doesn't appeal to some people who glorify war".
The juniors, who are my favorite, are getting Saving Private Ryan. The freshmen are getting Midway.
SuperJail Warden wrote:

The lesson gun advocates would take away from this is that being gay causes mass shootings.
That's probably accurate. At the very least, it would be used as ammunition to "other" the gays. I know that Silence of the Lambs didn't do many favors for transsexuals or crossdressers.
I bought someone (family member) the Robert Battinson movie for their birthday, and now I have to watch it. RIP.
Was shopping around for a Northman DVD, but then found this review praising it for not having any of that "woke nonsense."
No woke nonsense!
Reviewed in the United States on June 8, 2022
Verified Purchase
As the title says, this movie is awesome! No woke nonsense like a Batman movie that hates Batman. Its Men being manly and that's great, we need to support movies like this so we get more and get rid of the garbage. If you love Vikings, last kingdom, movies like gladiator, braveheart, and 300. You will love this. Its Shakespearean, supernatural, and Viking mythology, and amazing Vikings action all blended together for a very cool epic. It's similar to Hamlet in the story. Just buy it, you won't regret it.
Just "Men (big-M) being manly and that's great." "Men being manly" is apparently sticking your long, throbbing spear into another man. Definitely not homoerotic at all.
What does he even mean by Woke? A Batman movie that hates (??) Batman? Who classifies movies based on woke or not woke? It could mean anything!
I know Amazon reviews aren't exactly the cream of the crop, but lmao could we please keep butthurt Qs off shopping websites. Anyway, I'll probably buy from a definitely not exploitative corporate box store.
the movie has caught a lot of flak, from what i can see online in the film press and critics' columns. obviously norse mythology and iconography has a pretty big white power/far-right association in many circles (as historically haphazard as such things are). the director apparently was not heedful of the fact that he was serving up a high-definition glossy advert for fantasists like the above 'reviewer'.

haven't seen it yet so can't comment on whether it's a good movie or latterly a steaming pile of neo-nazi LARPer tropes.