Search results: 192 found, showing up to 50
not much going on in here any more.
The company I flew for in Hawaii was based out of the San Francisco area. I spent a couple of months up there and the most fun I had was when a buddy came up from vegas with a RENTAL car. We went blasting around those really hilly streets and had a great time....we didn't trash the rental car but its suspension got a workout. You won't need any help with the vegas portion of the trip. As for #2 of my original post, There is a bit of lawlessness going on in NY city with gangs of dirtbikes at the moment. I posted two short vids that will give you a good idea about that....there is another vid the NYPD put out, they have confiscated 100's of dirtbike in the past few months and piled them into a long pile and rolled over them with a bulldozer. So need less to say the NYPD has zero sense of humor and even less tolerance for dirtbikes latey. Hope you have a fun and safe trip.




DrunkFace wrote:

Going to the States in Sep/Oct. Whats worth seeing?
All kinds of things, depends what part you visit. A couple pieces of advice.........
1. Have your gender identity sorted out before you get here, we wouldn't want you to use the wrong bathroom.
2. If you visit new York city, don't ride a dirt bike in the streets.
Got the BF2S has retired page (from a couple of years ago) when I logged on to lurk yesterday. Thought the site had breathed its last breath, and just before 10 years. So 10 years in 10 days.
Just aim for the wet spot.
I've enjoyed this thread over the years.....so I thought I should post a nice ass for posterities sake. (pun intended)
pirana6 wrote:

actually to be honest I just wanted there to be a warning that it was shutting down. nothing would have been worse than it going down like it has in the past and never coming back.

so thanks chuy
QFT
3 years ago I was shopping for a new box. The snap-on truck wanted $3300.00 for the SS model box, which is smaller and made of some pretty thin gauge steel. I passed on the new box because another mechanic was selling his. The used box I bought is nearly identical in configuration to the one in mecbeth's post (instead of 2 long top drawers the split comes up 1 more drawer for 1 long top drawer). The box was made in the mid 90's I paid $1500 for it. Some of the drawer slides were rough, I wrote down the boxes serial and model #'s and went out to the truck and got all new slides for every drawer at no charge (over $300 worth). Life time warranty.....dam right. Of all the places I've worked and lived (Hawaii, Vegas, Texas, Oklahoma, Kansas, Pennsylvania, Florida, and now Indiana) one thing I have noticed is that once a week a snap-on truck pulls up to the parking lot outside. Any broke tool is either fixed or replaced at no charge. You pay for the quality and support....and get it. I don't know want kind of box he traded in.......but $2500 for that box is a solid deal, and it will be worth that 20 years from now.
Sounds like a worn bushing ...or excessive play somewhere. If you have the motivation, get a good floor jack and get the weight off the front wheelz and crawl down there with a pry bar. Pry a little side to side on the control arms and look motion, ball joints at the spindles wear often, strut attach points get worn bolts. Pretty much just look around for slop.
Congress street bridge at dusk if you want to see a big bat colony. 6th street for brews, college girls, and live music. The oasis on lake Travis at sunset. Just mention the oasis to someone with a car, people don't need much of an excuse to go, and if they know you have never been there....you'll get a ride.
beer nuts are a $1.79, deer nuts are under a buck.
whats the difference between beer nuts and deer nuts
pirana6 wrote:

I come here cause it takes about 0 effort. There's no cost, and at this point the "community", albeit small, is still around.

I don't understand people that leave because they don't have time. Do you really spend hours on here each day? I check in 4-5 times a day and comment if I think of something or just read other comments then go back to porn.
QFT
Ty wrote:

I'm kind of over the Marvel superhero formula but I can't not be excited by James Spader as a robotic supervillain. I just can't.
Yeah I guess it is kind of hard to see the original Dr. Daniel Jackson as menacing. But after listening to him on the comic con panel and then listening to the trailer......it doesn't really sound much like him. I think this is the 10th movie of a 21 movie Marvel "Universe", and I like the way they let the story unfold and how the action sequences look. In the end I think its better to walk out of a movie theater thinking "that was a neat movie" then it is to walk out thinking "dam I wish I had my 13 bucks and 2 hours back".
I guess someone leaked the new avengers trailer a few hours ago, so marvel released it early. Looks awesome.

A liver and kidneys 2 times stronger then the average human.....now pass me one of those bunny beers.
I was listening to some of the cover vids this guy has on utube, pretty good musician. The Godzilla video starts out weird, then at 0:55 he hits a good rhythm.




cute cat.. the black patch on her face kinda makes it look like she stuck her nose somewhere it didn't belong.
RTHKI wrote:

so how about those cops shooting the knife wielding guy in stl
arent these situations the reasons they have tasers
Yeah that was definitely a case for rubber bullets and tasers. I also agree with ken on the fact that cops are the first ones to use surveillance video against citizens, but if they were force to wear cameras, that wouldn't be able to do they're job correctly. Bull shit.
RTHKI wrote:

which video
Really??........ you don't know about the strong arm robbery video. Yes it was illrelevent at that moment.... the cop told them to get out of the street...they didn't.... he was getting out of his car to make them get out of the street when brown attacked him. Weather or not he knew about the robbery had no influence over his decision to do something about them being in the street and disobeying him, which is the reason the shooting occurred. In fact....had Wilson known about the robbery that would have made him decided to confront brown.....which he was doing anyway.
Lately there has been a lot of incidents where the cops have been clearly in the wrong, namely the gorilla cop on the side of the highway wailing on the old homeless lady. So when this story started I was like....great another out of control cop, this time an unarmed kid got killed. So I could sympathize with the protesters wanting justice. But then more facts started to surface (the cops were right to release the video...a lot of people wanted to lynch Wilson...that video shined a lot of light on what was really going on). Weather or not Wilson knew about the strong arm robbery is COMPLETELY illrelevent, Brown and his buddy were walking in the middle of the street blocking traffic, when Wilson told them to move to the sidewalk and they ignored him and kept walking.......Yeah that's going to get you a disorderly conduct ticket at the least. When Wilson went to get out of his car, brown slammed the door on him and pushed him into the car and started punching him in the face . At that point Michael brown was no longer an unarmed teenager.. he was a violent criminal. As more information surfaces about this case the less of a leg the protesters have to stand on.

As far as the militarized police goes. When you are dealing with a hundreds of people in the streets smashing, burning, looting, throwing rocks and Molotov cocktails at them, its pretty easy to see why the cops were in riot gear with heavy equipment....they are dealing with a riot. The demonstrators that were protesting peacefully during the day were exercising they're right to protest.......the criminal thug opportunists that were rioting at night should have been dealt with more harshly than they were. And the shit is still going on 10 days later.
coronarita, pretty much a brain freeze margarita with a couple of bottles of corona shoved in it. I haven't actually tasted one yet, but I've seen a lot of people drinking them.
pirana6 wrote:

got my car FINALLY fixed of all major and minor issues ...and literally the next day my motorcycle gets fucked. woohoo.
Look on the bright side of it.......at least you won't have to change the heater core on it.
pirana6 wrote:

I vote we use the other EE chats
starting to sound like a politician there pirana, in the other EE chat thread you say we should use this thread. just alittle double dealing huh...lol
Steve-0 wrote:

I vote this EE chats to be posted on while the other gets closed.
Second that......lets see if it can get 100 pages this year.
naw, the turret on top is a potato cannon to keep the competition away from your spuds.
the netting on the side is to keep mosquitos out.
and the antennas could have only one purpose..........
Spoiler (highlight to read):
Internet porn
I went to help and didn't see it there.....how do you create the spoiler alert hidden text thingy?
I haven't played Tiberian sun in over 14 years..... I wonder if I still have that cd in a box somewhere.
I was like.......wow potato harvesters have an option for a remote turret mounted .50 caliber machine gun, dam I'm going into the potato farming business. But then Macbeth ruined it for me.
I don't know pirana.....that car is starting to sound like a money pit. Maybe its time for an upgrade.
I haven't seen this on cars.....but when you change out brake pads on small aircraft the brakes are spongy until you burn them in (run up power and drag the brake for 100 or so yards and heat them up....then they work normally) but like said I haven't seen that on cars. Spongy brakes are almost always air in the lines, maybe try giving them a really good bleed again, if that doesn't fix it then you may have a leaking line like ken said. Grab a flashlight and crawl around on the ground and look for wet spots.
Lone Survivor....a rare 10/10. After getting shot up the 4 of them jump off the side of a mountain and tumble down a hill full of jagged rocks, then regroup behind a boulder, when one guy says "motherfucker shot me" the other guy that had been shot 3 times says "your living in the past suck it up" ouch. About the time you remember that this is a true story about seals and start to think....wow suck to be them...one of them yells "man this really sucks". Good movie, well worth 2 hours and the 5.99 from iTunes.
Steve-0 wrote:

jsnipy wrote:

That which is dead cannot die
Zap.....now get back in there.
Jaekus wrote:

Steve-0 wrote:

pirana6 wrote:



pirana6 wrote:

Adams_BJ wrote:

Steve-0 wrote:



Was checking out the latest trailers on you tube, looks like there is a bunch of good movies coming this summer. this one might be worth a trip to the theaters.

20 days and counting.......79 pages to go.
Shahter wrote:

sausage is great. in pizza - especially so.
when you put a lot of meat on a pizza it gets kind of greasy...onions, mushrooms, and black olives on the pizza, save to sausage to crumble up in some country gravy and smother some biscuits with it.
Adams_BJ wrote:

DrunkFace wrote:

Happy new year dilbert. At the current rate, I'd say one thread should do. I'll wager 10 karmas that it doesn't have 100 pages by april 1st 2014.

Adams_BJ wrote:

100 pages in 90 days. we can do it

Fail

Well the site was down for 87 of them.
Judging by the dates of the posts in the thread, it was down for 24 day. I was starting to think it wasn't coming back. We'll give you the 24 days back and call the deadline April 28th which gives you the option of 2 doors............ door #1 ..you admit failure and give me 10 karmas. Or door # 2... you give yourself a serious case of carpal tunnel syndrome trying to spam 80 pages worth of posts in the next 24 days. May the force be with you adams
Didn't see 12 years a slave either. And the other Oscar nominated movies weren't all that good. But wolf of wall street wasn't all that good either. When it comes to subject matter The boiler room was a much better movie. And it might be entertaining to watch heathens blow millions and throw Velcro covered midgets against a dart board. When it came down to guys standing in line to fuck some nasty skanky 100 dollar whore in front of all they're coworkers, it just got pathetic. Jordan Belfort was a sleazy pump and dump con man, but anyone stupid enough to invest in a stock off an unsolicited phone call deserves to lose they're money.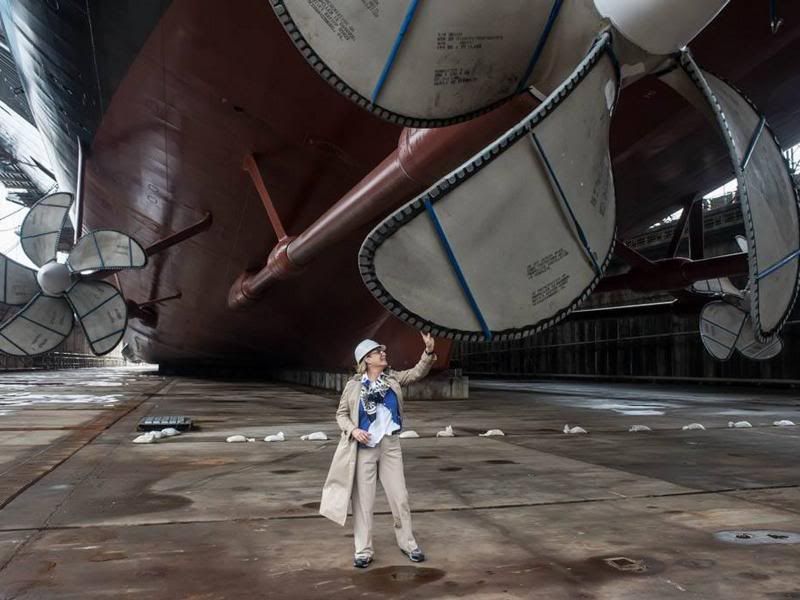 Adams_BJ wrote:

100 pages in 90 days. we can do it
coke wrote:

A man will spend 20 minutes looking for a golf ball.

That's against the rules...
I'll have to take a mulligan on that.
A man will spend 20 minutes looking for a golf ball.
Steve-0 wrote:

CC-Marley wrote:

Glad I didn't buy it.