Search results: 17,920 found, showing up to 50
I've made that mistake before. If no one signs for it though, just get it redelivered to your nearest post office. I got whatever it was I did that with like that.
Great, now I'm going to have to get a pro photographer to take some arty looking photos of me for that big picture thingy. Fucking Facebook.
Who cares? This place is fucking dead.
Don't point it at a satellite? First time that warning has ever had to be put on something I bet.
I'll give it a shot later, thanks xx
Oh, gotta be Windows and Mac.
Skype is laggy as a motherfucker, is there anything better?
13rin wrote:

Doctor Strangelove wrote:

I'd fire a guy if he shot a gun in my store.

Also, you are really much safer not confronting them, if they had guns they might have returned fire. By just letting them take what they want, nothing really bad will happen to you. Especially because it wasn't even his store he was "protecting."

How do you know that's all they want? Do you have telepathy? I sure as shit don't. You put your faith and trust in a criminal not to harm you? Wow.
It must be terrifying being you.
Sex.
NFL Gamepass + VPN. But it'll cost you.
FEOS wrote:

ghettoperson wrote:

iceman785 wrote:

inb4 it wont fucking happen

Word, people are shitting themselves at the idea of nuclear power stations, no way would they let some asshole cruise around with one at 150mph.

article wrote:

Since it only takes a thin sheet of aluminum foil to shield the world from the weak thorium radiation and the element can't be weaponized, it's thought to be perfect for mobile power generation
Well thank fuck for that thin bit of metal.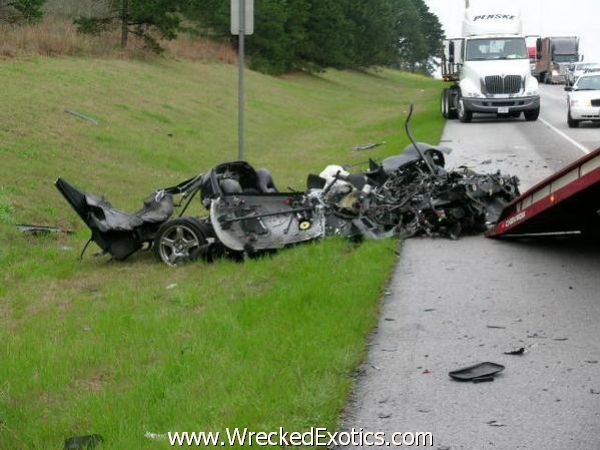 But I was talking about the general public, not the reality of how dangerous it actually is.
iceman785 wrote:

inb4 it wont fucking happen
Word, people are shitting themselves at the idea of nuclear power stations, no way would they let some asshole cruise around with one at 150mph.
Zimmer wrote:

Jaekus wrote:

-Sh1fty- wrote:

I just remembered something for Androos.

If you find it awkward to buy condoms at the counter, just go to a store that sells 'em and has a self-checkout. I know Vons, Albertsons, and Ralphs have self-checkouts. I know one of them sells condoms but I'm not sure which. I'm sure other stores might have those two things as well.

Just walk in and buy them anyway. One time I had to buy lube because my girlfriend at the time wanted to do anal. The girl who served me was like in her early 20s. I just acted like I was buying toothpaste and so did she.

Jesus you guys. What's the big deal?

I once bought a block of cheese, some batteries and condoms at the counter. It's not that big a deal.
I just get Tesco to deliver them for me when they bring the rest of my shopping.
Chest of draws and a mirror from Ikea.
Study finds water mostly wet.
Shouldn't you be busy working to pay off your child support, rather than posting shit on here?
Fucking Blackberry updates have killed my Whatsapp install
Macbeth wrote:

DrunkFace wrote:

Did they pay tax?

It's a youtube channel of some douche named Adam who goes around breaking laws publicly to provoke a police response. He led a group of people to the Lincoln Memorial for a protest dance a few months back. The police told them dancing was prohibited since it's a memorial and all but the douches decided to keep dancing until the police arrested their asses.

The government will give away permits for stuff like lemonade stands and most police wouldn't even think to ask for a permit if they saw one in their neighborhood.

Youtube dick is a youtube dick
Yup, I'm so sick of shit like this. Fuck off to Saudi Arabia if you want to make a point about civil liberties, hippy cunts.
Roger Sanchez is pretty awesome, but I'm not sure what's going on with that twat presenting...
lrishpride wrote:

Pints over here are on average €4.50 in pubs, up to €6.00 in clubs. Bottles normally around €4.00 in a pub and but some of the time we get 3 bottles for €10.00. In shops we pay on average €12.00 for a 6 pack of a 'mainstream' beer, like Heineken/Budweiser. You can get the likes of a 6 pack of Bavaria for 7.85, which leaves change from a tenner for chewing gum and a snickers. Shots are an absolute rip off in clubs and bars, shot of Sambuca or Jaegermister is normally about €5, but then again sometimes you get 3 for 10€ etc..

A normal night out, which consists of predrinking vodka&7up or a 6 pack in a mates house, 1 or 2 pints in pub to meet friends, bus/taxi to club, entrance, about 4 or 5 drinks inside, chipper and then taxi home normally ends up at around €80. Score a gamey girl and add €40 to that to get a hotel room for the night.

e; hardly shitholes. My local


With the exception of the outside, which looks like a strip club in an office block, it just looks like Rev's or something.
Dauntless wrote:

lol, i JUST saw that episode

"my brother-husband just bites the back of my neck and holds me down until it's over.... you're the best i ever had"

Hurricane2k9 wrote:

@Jay nope, inb4foreveralone.jpg

@Stimey I mean there were hot chicks yeah, but I'm gonna be in a sea of about 13,000 women in a couple weeks

@Donk at this one restaurant it was $1 a can. At the resort it was $6 for the same beer. One time I bought myself a margarita and my sister and her friend two virgin piña coladas and it came out to almost $30. I could buy 60 cans of Natty here for that much money.

what kind of restaurant sells beer in a can?

a pint of peroni in my local pub is almost $8
5-6 quid? In a pub? What the fuck.
EDIT: Actually I'm not sure why that surprised me, I'm sure Peroni is usually 4.50.
Dauntless wrote:

I just can't decide if I should buy the NFL gamepass or not

One minute I've decided i'll buy it, the next minute it doesn't seem worth it...
I've decided against it. I'd get it if I could actually watch a couple of games a week, but as it stands with work starting so early the only games I'm going to be able to watch are going to be the ones that start early on Sunday afternoon. Anything on Thursday or Monday I wouldn't be able to watch.
EDIT: Oh actually, 90% of Saints games this year are on a Sunday. I guess that's something. I guess I could get the cheaper package, I fucking hate the shitty streams I'm always stuck with.
Fuck 'em, I hate most people anyway so I'm sure we're better off without them.
Surely that would imply there's no money available if you're outside that age range?
He probably didn't read the ad.
You guys fucking disgust me.
Hurricane2k9 wrote:

Ultrafunkula wrote:

Hurricane2k9 wrote:

When I blacked out i woke up the next morning tucked into bed. With a pile of vomit. lol

When it comes to getting fucked up I don't like going beyond that fine line where you can't remember the past minute but you haven't totally blacked out. Beyond that is bad.

Tell me about it. Last time I did that I went speeding a few miles over that fine line. Then I woke up with vomit on the wall and on the bed and on the floor and so on. That shit cost me over 300EUR since it was a rental cabin I remember I had been repeating that the long drinks and beer just won't get me drunk, I need vodka. And then I had vodka. Plenty. Makes one remember it's so damn pointless to get so wasted.

I decided to throw my bed sheets into the washing machine and then the dryer. When I took it out there were hard small chunks of dehydrated vomit
Done that. I have a feeling there were large bits of mushrooms in there. Apparently I don't chew my food very well.
The constant references to current day things in Futurama annoys me.
I've always imagined Dilbert looks like Frank Zappa.
My secondary monitor died, so now I'm just having to swap between windows to change my music like a goddamn savage.
Can't you just sling yay or whatever Mexicans do for money in LA?
Yeah I know, it's just a lot of money to watch a couple of games. Oh well, I'm employed now so I guess I'm able to start making ridiculous purchases again.
I wonder if my gym has a masseuse. A massage after working out sounds delightful.
I've never had a massage. They sound delightful though.
Dauntless, do you fancy going for a cosmo and a pedicure sometime with me?
Dauntless wrote:

Ultrafunkula wrote:

tuckergustav wrote:


his alt account?

Does he mean that Dauntless-character?

you what mate?
Innit bruv.
Cheaper if you get it just to follow one team. I'm not sure if that's the sort of thing I'd regret though and wish I'd got the full package.
Jaekus wrote:

None but I'm not going to look at my credit card statement for a while. Doubt I'll do it again, could've done a lot more for the money.

Also, strip clubs here are tame. In Australia they get their entire kit off, not just topless.
How many nights were you in Vegas for?
Jaekus wrote:

ghettoperson wrote:

Jaekus wrote:

Still drunk. Motorboated some strippers. I don't want to look at my credit card bill.

You haven't lived till you've motorboated a stripper.

I had two at once in the VIP room
How many bottles of champagne did that cost you?
Jaekus wrote:

Still drunk. Motorboated some strippers. I don't want to look at my credit card bill.
You haven't lived till you've motorboated a stripper.