Search results: 16,406 found, showing up to 50
Sorry about your friend Gravy
Merry Christmas and Happy New Year BF2s.

What'd you get for Christmas?
twoblacklines wrote:

Yeah been playing battlelog.co / Revive network BF2. Is fun!

But I have issues with resolution scaling, my monitor is a 27" 1080p and whilst im running at 1280x1024 it stretches everything wide.

As a result shooting someone 10 meters away with a sniper rifle, so near point blank, results in a complete miss.

I'm not sure how to fix it other than running the monitor at the same archaic resolution on Windows to force BF2.exe to do the same without stretching it?
Make sure the "enable widescreen" option is checked in the launcher before you start the game.
Visited Texas and didn't get shot or stabbed
Mine was built in 1979 and it had no overhead lighting when I first moved in (except for the kitchen). All the bedrooms had one wall outlet controlled by the lightswitch where a floor/table lamp could be plugged in.
Pretty easy now.

Sign up to battlelog.co
Download the launcher
Run the launcher
Log in using your bf2 player name/battlelog.co password
Click the install button. It will download BF2 and install it for you.

Unfortunately, if there's a network hiccup during the download, you'll have to start over. There's an alternate torrent option (check battlelog.co forums)

Make sure you either temporarily disable your anti-virus or add an exception to the Revive launcher when installing.
Holy crap Mek, CL and Trotsky
Has anyone here ever been to the Arizona Hot Springs just south of the Hoover Dam before? Just marked it as one of the places to visit when I go to Vegas next month.
Check out the cobblestone streets in Old Montreal near the pier. Nice to walk through and pop in to the different shops/ places to eat.
SuperJail Warden wrote:

Jay wrote:

SuperJail Warden wrote:

And if he says no?

I didn't say to ask permission, I said to give him a heads up.

What do I do if he is Chinese and doesn't understand me?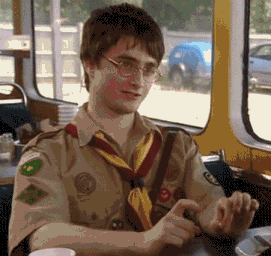 KEN-JENNINGS wrote:

I think the most common Grand Canyon tours are done by helicopter. Probs around $150 or so per person for like 90 minute ride.

Stratosphere is cool, but it's kind of in the middle between "the strip" and downtown. Make sure you play Deal or no Deal when you are there. Best non-table game in Vegas. Last time I was at Strat (probs 5+ years ago) it was against the wall in the far corner of the casino.
Thanks! I'll be sure to check out Deal or no Deal.
pirana6 wrote:

Stratosphere isn't a great walking hotel. You'll be way up the strip so you'll need to get a cab to the central area then use that place to walk around.
Not a huge deal. Don't mind walking and the monorail or whatever rail system runs along the strip is right near the hotel. Cab can aways be the other option.
KEN-JENNINGS wrote:

noice. where you staying?
Stratosphere.
Any recommendations for companies offering south side Grand Canyon tours or any other attraction worth seeing.
Goin to Vegas for a week in November
9.5ish years. I feel electronically ancient.
Newfie beer
Adams_BJ wrote:

Got a filling today. Can't feel half my face lol.
Are you giving sloppy BJs today?
Try running the game in windowed mode from the launcher to see if an error message pops up when you join a server.
BF2 multiplayer is averaging about 2.5k unique players a day now. 150-500+ at any given time.

Do you still play?
Pocshy: I forget what level of government you made it into, but if it's federal, you can accumulate your paid leave up to the max defined in your collective agreement (for me it's ~260 hours). We also have the option of taking 80% of our pay for 5 years then take the 6th year off.
Have you tried pulling out and blowing on it?
Adams_BJ wrote:

bugz mate how are ya
Not bad mate. Looking forward to school being done at the end of April. I don't remember what free time feels like :S
How bout you?
Steve-0 wrote:

fuck ebugs
marry gooners
kill warman
Have you found any dishes in weird places yet?
Yeah except Adams is better looking than that
I want a gift-wrapped Adams_BJ for X-mas
KEN-JENNINGS wrote:

bugz wrote:

Galaxy Note 5. Yeah it's big, but I love it so far.

I think i'm gonna pick one up to replace my iphone. Any criticisms for it?
No complaints here. I wake up at 5:30 on weekdays and the battery is down around 30% (moderate to heavy texting/web browsing /music) by the time I get home around 7:00pm. I haven't owned it long enough yet to take advantage of the awesome screen for watching videos.
The S-Pen stylus is crazy accurate.
pirana6 wrote:

cases for it are just glorified pillow-cases?

i kid. but seriously that thing is huge.

Marshmallow is awesome though.
It's like trading in my Corolla for a Bugatti if you compare it to the iPhone 4 from 2009 that it replaced.
Oh hai Metal. I remember your shenanigans from BF2 filming.
Galaxy Note 5. Yeah it's big, but I love it so far.
Jay wrote:

What's his name?
Adams_BJ
Are you growing a stache this month Adams?
The liberals just won a majority government. Only a matter of time before weed is legal in Canada.
I was debating getting the 5x. Still disappointed they didn't include a higher capacity battery and more RAM.
People look at me weird when I order a regular medium roast coffee from Starbucks. I don't need any of this pumpkin spiced latte crap. I need something caffeinated and smooth to drink.
Pocshy2.0 wrote:

Just accepted a job offer from the Government of Ontario for a Senior Consultant role. I'll be working in disaster relief funding. Drinks to follow.
If it was federal and not provincial, I would say they hired you to clean up after the shitstorm that is about to be the election
Congrats either way!
mp7 is kickass gun agree? y/n