Search results: 8,435 found, showing up to 50
And if it isn't still in warranty, put it in the oven at 200°C for 10 minutes. Seriously.
Microsoft Arc Mouse. Bought it for my laptop, it's pretty damn awesome.
max wrote:

Dual HDDs are great o/
\o
Hurray, the 2nd HDD caddy for my T410 arrived today, now I have two drives in my 14" laptop
Acer has gotten a lot better recently, it's still crap compared to a bunch of other manufacturers, but you get really high end components for bottom price in Acers.

Albeit, personally I would pay the extra price for a proper computer.
Not really in a particular order, these are just the first I could think of.
1. BFG10K from Quake 2 / BFG9K from Doom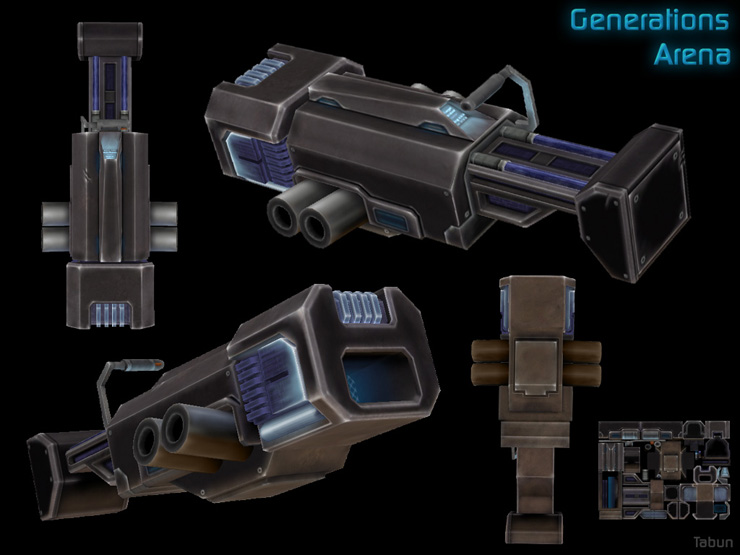 2. Railgun from Quake2/3/4 / Gauss gun from S.T.A.L.K.E.R. / Gauss rifle from Crysis
3. Gravity gun from HL2 (obviously)
4. Shrink ray from Duke Nukem 3D
5. Tesla gun from RTCW
I agree with OP

BF2 is still the shit.
When Iceland took up Christianity we got a couple of exceptions, one being that we could still eat horse meat (which is damn tasty I might add)
Another one was that we could still worship our old gods as we'd like as long as it was in private. i.e: Denmark was like "we don't care who the fuck you worship, as long as the church gets some taxes and we get moneyz from the church"
tbh
Pentium III 600 MHz
512MB RAM
Nvidia GeForce 2 MX400
12GB HDD.
My T410 arrived

SSD and 2GB of additional RAM installed, also bought a backpack for it.

I'm ready for my last year of Gymnasium .

Currently putting up Ubuntu. The Linux kernel supports TRIM, is it an automated function or do you need to manually do it?
Mugen wrote:

199€ for a 768mb GTX 460? Things are surely expensive in Finland, coz I got my Gigabyte GTX 460 1gb for 200€ incl. shipping.
1GB version is €300 here
Expendables.

8/10

Epic flick, sets it to be a brainless 80's style action movie and it does so flawlessly.

This scene alone makes the movie worth it.

According to that, I need 985W, I have 800W and it's working fine.
Macbeth wrote:

Abcdefgh

Tbh
Dauntless wrote:

Does anyone know if there's a way to see the MAC address of a disabled adapter?
Don't know about windows, but in Linux you can see the MAC address of all adapters, enabled or not with "ifconfig"
If it had just a tad more realism than the the original, it should be pretty damn fun.
I'll be using the SSD for the OS and my school files, and I'll stick the 250GB 2.5" HDD that came with lappy into the CD drive bay with an adapter bracket for my downloading needs.

Plus I'll dump all downloads into my server every once in a while.
They forgot Iceland completely, what a bunch of idiots.
Mushkin Callisto 60GB
2GB Mushkin DDR3 1066MHz laptop memory.
Will go in my new Thinkpad that I'm getting next week
Personally, I don't like using crossover cables for regular. Just buy a regular cat-6, they are dirt cheap.
VicktorVauhn wrote:

Sydney wrote:

I hate how people use the term PC.

Most people seem to think that PC = A computer with a Windows operating system.

When in reality, a PC is any personal computer with any operating system, Macs are all PCs for fucks sake.

Your just a nerd.

Ever called a car's wheels its rims? This is wrong, the rim is only part of the wheel...

Ever grabbed a Kleenex? Was it actually that brand, or were you using facial tissue?

Ever xeroxed something? Or did you just make a photo copy?

The point is you likely use a dozen or so words wrong. Everyone still gets the point and that is all that matters.

Words mean what ever the hell society tells them they do. Complaining about the origin of the word vs its popular use is trivial...
1. Never, I know the distinction between rims, wheels and tires.
2. I don't think I've ever seen Kleenex outside the internet/TV, much less said that word.
3. Never, but that's probably language related.
However, you may be right, I am a nerd, and I hate when people use terms that are incorrect just because it's the accepted norm.
I hate how people use the term PC.

Most people seem to think that PC = A computer with a Windows operating system.

When in reality, a PC is any personal computer with any operating system, Macs are all PCs for fucks sake.
Beduin wrote:

u can almost get an i7 980X setup for £1000
Holy shit, a single i7 980X chip costs over £1000 here. Fucks sake, an i7 920 costs £300
Finny, you're stupid, Thinkpads are fucking sexy. Much more so than any mac.
FloppY_ wrote:

Finray wrote:

FloppY_ wrote:


I got them...

Yeh they are pretty good for the price...

My ears start to hurt after a few hours nomatter what headphones I wear...

http://i.imgur.com/s2bB1.png

FloppY_ wrote:

My ears start to hurt after a few hours nomatter what headphones I wear...

And lol @ £90 for headphones
Mine cost £200.
btw, when I said right, I meant left.
Freezer7Pro wrote:

Jenspm wrote:

I think ctrl is swapped with the command key aka the 'apple key'

so ctrl + c is now command + C

Yes, which is the same as S-ALT + C, which is the same as Win + C.

And it's hurting my brain!
Just imagine you are using a laptop where the FN key is at the utmost right, then the super/win key will feel like ctrl.
Buying any GPU other than the GTX460 is stupid IMO.
I sold some graphics designer a i7 rig with dual 460s the other day. Apparently. thanks to CUDA, those two cards together blow away a Quadro card for twice the price in certain tasks.
tbh
/packs for a trip to Madagascar.
ghettoperson wrote:

Just get the best single card you can afford. SLi is overrated.
Getting a 70-80% GPU boost without having to replace your card with a new one is a pretty good reason tbh.
Personally, I use only distilled water, nothing else, never had any algae.

Also, pics!
Windows can't read HFS
Mac can't read NTFS
Both can read FAT32

However, I know for a fact that you can make Macs use NTFS and there's probably also a way to make Windows read HFS.
I shampoo my hair every time I take a shower, and I take a shower every 1-2 days.
Counted correct, saw both gorillas and the player leaving, didn't see the colour change though.
Meh.
Figured I should drop the pic in here as well.
GC_PaNzerFIN wrote:

Sydney wrote:

Intel Q9550 at 4.1GHz.

I'll do some Crysis benchies soon. Do you know of any program to record max/min/avg FPS?

FRAPS or just use the built in benchtool.
SLi Disabled:
Play Time: 111.84s, Average FPS: 17.88
Min FPS: 13.98 at frame 1049, Max FPS: 21.35 at frame 866
SLi Enabled:
Play Time: 63.88s, Average FPS: 31.31
Min FPS: 20.99 at frame 1072, Max FPS: 37.84 at frame 1746
Happy?