Search results: 353 found, showing up to 50
I don't even know

But I'll do when I post
Meh.

It's faster than IE7, but definatly slower than FF with FasterFox.

And Vbulletin forums are fucked up on it.
Alright here's the result:
And here's the .PSD to help you understand how I did it :
http://www.savefile.com/files/1421931
BTW, I think this is the best method for color replacement and it's pretty easy and short too.
I would duplicate the layer and make a mask on it, fill the mask with black then draw the area you want to see in white (the car's colored parts). Then apply any color modification technique on the layer itself (not the mask). Usually works pretty good and it's pretty easy.

Edit: Lemme get my tablet and I'll do it for you and send you the .psd
I'm sure there's a billion threads like this one...

But I got a Razer Lycosa a couple days ago (with a Lachesis) and I can safely say that Razer > Logitech.
Spearhead wrote:

Um.

Yeah. I'm kinda all for them going after whalers. If no one else will do it, more power to them.
I agree 100% on the whaling, but I think it's just dump to attack the whalers.
I get a harpoon and shoot the fuckers.

Seriously, do these guys even think about wtf they are doing? "Let's prevent those people from fishing whales by throwing acid bags at them!"

This looks like a good idea!

Edit: Those hippies sure do have a nice boat. Is it an electric boat?

Nah!

It's a fucking diesel boat... ffs -_-'
Just re-installed Linux on my laptop
Seriously, just say you're at school and don't have time for all that crap. They should understand.
Btw:
(T)eflon(S)hadow wrote:

God given right.
lulz
I'd love to help you, but I know jack shit about JAVA =p
Not everyone of us was born and raised in an English speaking country.

If you can't understand that, just try to learn another language perfectly. Good luck.
BlackKoala wrote:

Vilham wrote:

Reject_Wolf wrote:

There simply needs to be a force lifting the plane. That force is created by the forward velocity creating a lifting force against the air.

Yes but the myth states the plane must be stationary over the ground, therefore there is no forward force and therefore no lift.

Show me the fucknig myth that says the planes must stay stationary? The original one, from like 2005 or whatever.

If anyone honestly thought the plane would take off from a stand still, you are retarded. But that's NOT what the myth was about. IT proved that the treadmill had NO (little) EFFECT ON THE PLANE'S FORWARD PROGRESS. The plane still had the ability to move and take off. If anyone wants to argue that, I can build you a nice little fire to go smolder in.
*points 2 posts above*
We all know that the plane won't take off if it doesn't move... Ok maybe not all of us but meh... They probably failed their physics class =/
-_-'

If the plane is going the same speed as the threadmill (thus not moving), it simply can't take off. Period.
Major.League.Infidel wrote:

CommieChipmunk wrote:

Ace combat 6... i want it soo bad

test drive unlimited is sweet

I want AC6 too. Can anyone vouch for it's leetness? The Demo was pretty good.
It's leetness is too much for your pityful eyes. Only I shall play that game.
I've always thought that hackers got completely reset while stat-padders and wall glitchers got reset but kept their rank.

I could be wrong though.
tricky69 wrote:

i've just connected a new screen to my nvidia 7950 gt and wondered how i could get vent etc.... running in my second monitor?
Any help would be appreciated.
I... I don't know what to say =/
My hair is as straight as it could ever be, so there's no point in doing it =/
ceslayer23 wrote:

i hate vista because there are no drivers that work for my graphics card (nvidia 7900gt) and nvidia and microsoft are to lazy to get off their asses and make one
It's definatly Microsoft's fault if Nvidia doesn't make drivers for certain vid cards...
I smell phailure =/

GTFO my interwebz
LT.Victim wrote:

HurricaИe wrote:

and yeah victim that's what I fear most, having to go under the knife for what is essentially a large ass pimple

You probably will, maybe if your lucky though he'll freeze your ass though.

He'll probably just slice it open with a scalpel and then just squeeze the skin around it till all the puss and stuff comes out..

Your gonna get your ass cut and felt up by a doctor.. have fun
Looks
OMG ZOMBIE ATTACK!!!

*grabs crowbar*
seb--morin wrote:

PvtStPoK wrote:

Andoura wrote:


looool tu pense faire quoi? jen est rien a chier d'eux mon chou

rien, a part p-e aller me coucher bientot...

bonne idée !
Arrêtez de vous ostiner la lé enfants!
Anyway, in quebec city, with the wind, it was -35 (celcius, about... -30F lol). I went out for like 5 minutes and I was freezing =/
damn you global warming!
Wait... you paid 400,000$ bucks for THAT house???

*confuzzled*
I have one too

Mario galaxy is awesome, but Metroid Corruption is even more awesome (controls are perfect)
Before :
After :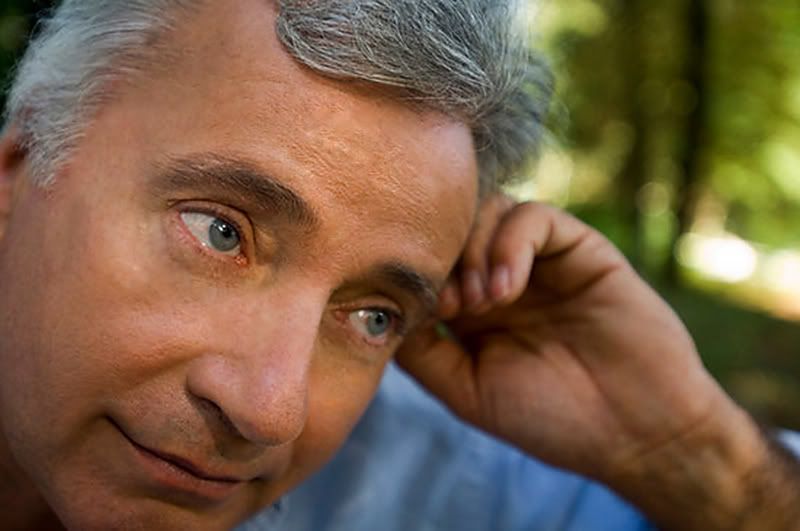 Don<t ask, had to do it at school
You should definatly tell us which amp and effects you have and what kind of music you play.
I won't be able to make it for the tournament. Sorry guys...
FlemishHCmaniac wrote:

Ninja, how about 'kunt u het goedkoper maken?' After all, it does say 'can you make IT (not that) cheaper?'
Oh and FredFLQ, you made a litte typo there, it's "Je viens de..." not "je vient". But I assume you know that and it's a typo.
Yeah, I'm still half-asleep lol
Here they are in french:
Bonjour
À la prochaine
Comment allez-vous?
Qu'elle heure est-il?
Mon nom est [nom]
Quel est votre nom?
Combien est-ce que cela coûte?
Pouvez-vous me le rendre moins cher?
À quelle heure fermez-vous?
Où est le téléphone public?
Où est l'hopital?
Où est la salle de bain?
Je vient du Canada
Je ne parle pas [language]
J'aimerais avoir un café
J'aimerais avoir un billet
J'aimerais louer une chambre
Parlez-vous anglais?
Pouvez-vous m'appeller un taxi?
Pouvez-vous m'apporter à l'aéroport?
Pouvez-vous m'apporter à la gare?
À quelle heure arrive le bus?
À quelle heure le train part-il?
Où est l'arrêt de bus?
Je vais bien
Oui
Non
Un
Deux
Trois
Quatre
Cinq
Six
Sept
Huit
Neuf
Dix
Merci
Désolé
Je suis perdu
Yeah... looks like it was... -_-'
I probably won't be able to make it. Gonna give you my answer tomorrow.
Just wanted to bump the thread because a date was added and I didn't know about it.

Date and Time? Saturday, 12, 2008 2:00 pm central time
Cyrax-Sektor wrote:

HellHead wrote:

Cyrax-Sektor wrote:


You best have XP 64-bit or Vista Ultimate, because anything else won't detect the fourth stick. So in all reality you have three gbs, which is still killer, but you have one stick just doing zero.

I've tested it. My dad has 4 sticks, each 1 gb and XP 32-bit only detects 3. Bill Gates, at his best.

Actually my XP detects 3.5 gigs of my 4 gigs of RAM, and as far as I know that is pretty normal.

Still, not the full potential. XP's hogging .5gbs. Happy that works out for ya.
That's not XP pulling you back, it's just the fact that a 32 bit system (any one of them) can't see more than 3.25 gigs of ram (or 3.5, can't remember).
I work as a cook in a restaurant.

Studying to be a C++ programmer and work for Ubisoft
assau1t wrote:

FredFLQ wrote:

I can pilot.

We definetly should practice before the tourney though.

lol Fred, practice repairing BH or flying it around?
>_>
Well, fuck the practice
But we should talk to each other and decide who does what.
assau1t wrote:

FredFLQ wrote:

steelie34 wrote:


hopefully our pilot... who's it gonna be? i'll fly as medic, unless someone else wants to.

door gunners should be support, AT on the business side, engis on the back side...

And the pilot should be ammo.

I'll reinstall Xfire and we can all talk about who doing what.

We have time before the match. Maybe a spec ops for close combat? I suck as a pilot btw :S.
I can pilot.
We definetly should practice before the tourney though.
maef wrote:

Why would I want to find lesbians? I know what it's like to make out with girls.
Do you REALLY want to know how it is to make out with a guy?
Even that's not a lot. You should see how much we have in quebec city... it's kinda scary lol.
I'd definatly stay home for the day.
You don't need separate icons. You just run the new maps from your good old bf2 icon.
steelie34 wrote:

assau1t wrote:

USMC team is almost set (1 more guy needed). Who's gonna be a SL in our squad(4)?

hopefully our pilot... who's it gonna be? i'll fly as medic, unless someone else wants to.

door gunners should be support, AT on the business side, engis on the back side...
And the pilot should be ammo.
I'll reinstall Xfire and we can all talk about who doing what.
assau1t wrote:

How about we call squad 4 "pSycho"?
Sure
Private_Adam wrote:

I'm also having the same problem, just use the original server.zip file in your wake island 2007 folder and see if works.
I'll try it tomorrow and see if it works.
I tried connecting to the servers (there's 2 of them???) and I got the "This server only allows players with unmodified... bla bla bla" message =/
If the planes had hit the Eiffel tower, you'd be the ones making this kind of games.
There are way too much good riffs to pick out a single one and say it's THE best.

One of my favorites would be snow by RHCP.
I'm in.
You can add me to any team.