Search results: 9,395 found, showing up to 50
But have you considered if you paid more, they could buy all the excess Macbooks they wanted?
The pivot I've seen re: Kansas now is "See? The states decided, just as we always intended", pretending they only had an issue with the federal-level part of it rather than protecting them zygotes. I imagine a decent amount of Republican leaning voters would have an abrupt smack in the face if they came up against the GOP dreamworld/hellscape.
I just starting hearing about that guy this week. From the thumbnail I thought he was another weird nerd. But apparently he's actually in shape , which causes a lot of incongruity for me with his whiny little voice.
The only BF2s original fiction I read is about cucking.
Was reading about the Eastman memos and a few other of the colorful characters from the bad old days. I had evidently forgotten some of those talking points they were trotting out between November-January and it's incredibly alarming to revisit just how close it was to working.
SuperJail Warden wrote:

The Chinese girl didn't skip a beat and said "if you are going to see other girls you need to wear protection when we are together."
...are you not?
In b4 that's against my Catholic beliefs
Was looking through my Steam purchase history and game library and had a wave of nostalgia hit me for
Alien Swarm
. Was an unexpected gem for me in the early 2010s to jump in and play with randos. I wonder if I could scrap together a group and try and play a couple maps again.
Maybe it's because it's been decades of it, but I'm well beyond jaded with the gatekeeping of "you called a magazine a clip, therefore we'll continue to do nothing about gun violence" and the argument of "well, I'm gonna go on a killing spree if you try to impose a restriction on me".

I agree politicians speak inelegantly/stupidly at times, but there's plenty of people who do know what the fuck they're talking about who can be helpful in crafting the least-worst legislation, so it's disingenuous to pretend only the gun nuts get to have an opinion. If there was a desire to actually prevent violent crimes from those people, we'd be able to make at least some progress on the matter.
Exactly. What is this, Argentina?
The nomenclature dodge is just another blatant argument cooked up in the last few decades to evade the actual point. Dilbs points out the most apposite thing being the ability to get 30+ rounds out as fast as one can aim and fire is the issue.

You could give every troubled American youth a surplus Mosin and I bet there are far fewer killing sprees that top your average CoD1 deathmatch count.
I'm surprised, but maybe it has something to do with the US system mirroring the car-centric culture so you grasp it early on. I remember in college being thrown because a lot of the Chinese international students seemed to be exactly opposite and walk on their left, which I also would have expected the UK would do.
I went to a Thai place for the first time in maybe a decade just yesterday and had a nice stir fry. Having not had a good basis in Asian food, it's definitely a self-fulfilling prophecy where I don't go to places because I'm unfamiliar with the cuisine and what I would like, which prevents me from learning more.
Fair. In my defense, I have no point of reference for how old he actually is, nor many of the world leaders of the 2010s.
Hell, I clicked on New Posts thinking it'd be about James Caan, then I was like, oh, makes sense for ol' Shinzo, but this turn of events was even more crazy.
I've had that on my wishlist for a while since it came out. Seems it could be pretty fun to play with a group of friends, but could be quite tedious on your own.
The dissonance on the right to distance their beliefs from this pencil-necked, face-tattooed dweeb who doesn't fit the image they want of the straight-laced white guy is amazing. He's at a Trump rally and wearing a Trump flag and people claim "he could be mocking them" or "Ashli Babbitt was wearing a flag so he's making fun of her". Same thing with claiming antifa was at January 6 - I don't know a signal person on the left who would give one red cent to buy shit to pretend to be a Trumpist and make them look bad by association. Most people actively go out of their way to avoid providing monetary support to political causes they dislike.
Why do you assume it's only computers?
I picked up Assassin's Creed Black Flag a while ago and finally got around to playing it since it always had good buzz and... I don't think it's that good. The setting is fairly interesting, albeit none of the locations have the same cache as Florence or Rome, but there's a shitload of long, drawn out cutscenes for so many actions (only some are skippable) and it's too damn easy. Everything is really dumbed down compared to, say, AC2. The parkour, the puzzles, the combat, even the assassination missions. Most of the time you can stab a roof guard and ice your target with a musket and get full credit for "avoiding combat".
Quite frankly, I don't know why people cede ground with arbitrary milestones set by pro-birthers - it just supplied ammo to move the goalposts and gives them the argument of "Oh, you're fine with it as long as it doesn't look like a baby!". The actual procedure becomes more complex as time goes on, but as that viral-ish story goes, basically no one is 8.5 months in and deciding "nah, jk". If someone's having an abortion at that point, they've got a name picked out and a nursery set up and it's probably a goddamn tragedy for them.

Fucking oughta have the option. We don't need to rehash what needs to be done if we wanted PSAs encouraging people to Bone Responsibly, but it's a blatant way for judgmental pricks to saddle women with kids for having the gall to have sex, and then we can judge those single mothers and their (probably) shitty children they aren't ready for. These fucks are investing in tutting for years down the road.
They'll really be able to stick it to the underclasses now. You can come from a poor area with overworked parents, get a shitty education because your area is poor, have terrible sex education, get pregnant and have to undergo the physical and financial burdens of a forced birth at minimum with the (you can always give them up for adoption angle), all the while avoiding the factors that push people into the prison-industrial complex. Just as God intended.
SuperJail Warden wrote:

I have a date with a Chinese girl tomorrow.
Is it Donna Chang?
I took Larssen's point to be something I've thought about too in that it's not impossible, but it'd be far easier if we something just had to be built than to replace existing systems. Looking at my own city, anything more than bus lanes would require closing off large portions of downtown for extensive construction. There's basically no rail options as it currently stands. Some street lanes could be converted to protected bike lanes. However, it's all difficult to do when people already live and work in the areas. If anything, COVID lockdowns would've been the best opportunity for large urban infrastructure projects like that.
As a gas efficiency nerd for the past decade, I was always irked by the amount of people who cruise at 90+ mph or accelerate sharply only to stop in a quarter mile. Same with the trend of buying crossovers and shit instead of a nice, sleek, 4-cylinder turbo. There's ways people can be more efficient but it's not their favorite thing to do, so they likely don't actually want to learn. Some people won't draft a semi their whole journey to get the aero advantage because they gotta be FIRST. It is unusual for me to pay $70 to fill up my tank, for sure, but it makes me awful glad that I'm not driving some gas-guzzler.
Picture a hard, corn tortilla. Now picture it that shape with the appearance of Doritos texture.
This is some of that classic BF2s content lamented in that other thread. I salute you.
SuperJail Warden wrote:

Do you need one that is portable and can easily fit in your microwave incase the FBI comes or do you have important files you need to keep secure? I have a QNAP 4 disc bay with 4 x 8 TB HD in Raid 1.
Always a good option.
I don't have any enclosures currently, but nor do I need something super portable to bring a bunch of places with me. Essentially I want to replace the 1TB WD external that's going on 14 years now and give me some space for expansion, but I can't even fathom I'll need 8TB or more anytime soon, even with general size bloat.
I need a new 2 or 3 TB external hard drive for storage and have been outta the market for basically a decade. Any suggestions or endorsements from y'alls experiences?
Dilbert_X wrote:

uziq wrote:

a lot of people in america think that their grievances and their personal arsenals give them the right to overturn presidential results they don't like.

That is the whole point of the 2A and most of the constitution though.

Its worth reading up on

https://en.wikipedia.org/wiki/Second_Am … nstitution
The "the purpose is so we can overthrow the government" sort of line is NRA revisionism. There wasn't an effective standing army here in 1791.
Iliza has been around for years. You should check out Taylor Tomlinson.
We watched the opening scene in one of my high school classes and needed permission slips. The one Mormon girl was the only one who wasn't allowed.
But... but... Texas is where everyone is supposed to have guns. It's these age limits that are the problem - we need to get guns in the hands of these children so they can defend themselves.
They've been biased against that genre for a long time, especially the realistic ones. Literal race-sim-ism.
Moreso than the "Pills here!" approach, legit the memes of "Men will do _____ instead of going to therapy" show what would probably be more helpful (yes, pills sometimes come from that, too).

Some of my Zoomer coworkers seem to be upper middle class and apparently regularly go to the doctor and have prescriptions refills for somethings, which was baffling to me at first with my Millennial mindset of just never going to the doctor.
The worst fear of "abortions for all", I guess, is strange. Even now, I know plenty of people who had accidental pregnancies and still carried it to term -- not that people go advertising when they do have abortions, but even when the option has been on the table, it doesn't feel terribly common.
I mean, they also specifically say "the Democrat party" instead of "Democratic" because we allegedly like democratic principles so you can't let your opponent be associated with that. We're at the shallowest of depths.
Dauntless wrote:

uziq wrote:

living in high-density environments and also insisting on a one-person transport bubble is insane in any sort of long-term view. there are exceptions, of course, as in any use-case scenario. but your average office drone commuting to work in a 1-person solution? mad.

yeah but fuck taking a crowded tube
You have options.
Crowded Tube 1
or
Crowded tube 2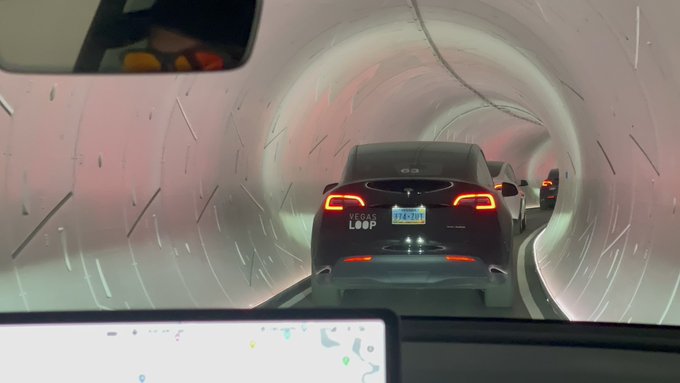 SuperJail Warden wrote:

"We Americans who love this country are being replaced by people who do not love this country," Rogers tweeted in July. "I will not back down from this statement. Communists & our enemies are using mass immigration, education, big tech, big corporations & other strategies to accomplish this."

Communists & our enemies are using mass immigration, education, big tech, big corporations

Communists & our enemies are using mass immigration, education, big tech

Communists & our enemies are using mass immigration, education

Communists & our enemies are using mass immigration

Communists & our enemies

Communists

Communist? Shut the fuck up. Boring. Who writes that down and thinks "got them!" The lamest people.
Going back to how profoundly dumbed down political discussions have become, it's lost all meaning besides "communists = bad". During a Ukraine discussion, I saw comments saying Putin wasn't going to be deterred by that communist Dim-o-KKK-RAT party. Conversely, those arguing against it were saying no, Putin and his cronies are the
real
communists.
It's
not even wrong
. These people make McCarthy look like a scholar.
That's more of a choice than Mac's tunnel tolls he mentioned in the past, but that's a ridiculous rate. One of these days I'll be making KEN money.
You know those people who floor it on a green just so they can sit at the next intersections red light for longer? It's them.
I've had to use Visio for process/root cause maps and found it far more adaptable than any of the other sort of templates for that.
On topic, I glanced at my HSA investment, IRA, and 401k balances for 2022 thus far, and it's really not been grand. Granted, none of it's realized so I expect to recover in the future, but it's interesting to just see the precipitous drop everything seems to have taken.
Doesn't use Oxford commas - pass.
Already being in a relationship/married, remember?
SuperJail Warden wrote:

uziq wrote:

DesertFox- wrote:

My brother, as an accounting nerd, has brought up one thing that I don't hear discussed enough with the loan debt discussion, which is that debt cancellation is viewed as taxable income, which is something that should be noted lest a bunch of those people complain next April.

There is also the fact that, while college education has become way more of the standard requirement akin to a HS degree, it is still attended mostly by people who aren't the poorest of the poor. Education costs are ridiculous, but something should also be done to help out those people who couldn't even afford to entertain the thought of college in the first place.

https://twitter.com/chrismohney/status/ … Gcp9bITccA

The Federal government runs up debt we have no intention of ever paying back for all sorts of nonsense. I don't begrudge anyone who wants to add their pet cause onto the pile of debt that will never be paid. The "moral" arguments against student loan forgiveness are all culture war. People like Jay will be angry they needed to go to drive a truck around Iraq for a few years to get into an unremarkable public university. People who install decks for a living will be angry the punk rock girl with the rainbow belt at the small cafe that they never go to will have she/her degree in gender studies paid for.
I roll my eyes whenever I hear the argument that the government should treat budgeting "like a business" or a household. It's such a vast oversimplification of GDP and the economic effects of policy. I don't really know anyone who went to school for a "worthless" degree, but I knew plenty of Biology majors who had a tough time finding work after graduation while simultaneously being aware at the time that a lot of people didn't
need
college for their skillsets but we were told it was another hoop we had to jump through for the American Dream
TM
.
I've no idea how far the Democrats can actually be bullied into doing helpful things, but they definitely would be need to be better about communication surrounding any debt cancellation they do for the aforementioned tax reasons alone.
I've always favorably compared Futurama as a "smart" show compared to the Big Bang Theory. BBT seemed to have characters explaining the jokes because they needed the audience to get it (although they often seem to be allusions more than actual jokes) and cue the laugh track. The readily accessible Futurama example I recall is this
It could just be a throwaway line, but if you know about the observer effect, it's more amusing. There are all sorts of jokes and references around science and math things in the background e.g.
You can watch the episode and be amused without these things, but it adds another layer of enjoyment when you do know.
I worked in the same area for 8 years and still kept my desk clear enough that I could carry out everything in one small trip if I got walked out (however unlikely that was). I collected maybe a couple stress ball sorts of tat, but that was about it. Now I am taken aback as I see a lot of people have a crapload of personal stuff and even store a non-insignificant amount of food at their workstations.

I don't feel any need to "express" my personality through my desk but if I did, I wouldn't bring anything to work that I wasn't okay with getting stolen/broken.
My brother, as an accounting nerd, has brought up one thing that I don't hear discussed enough with the loan debt discussion, which is that debt cancellation is viewed as taxable income, which is something that should be noted lest a bunch of those people complain next April.

There is also the fact that, while college education has become way more of the standard requirement akin to a HS degree, it is still attended mostly by people who aren't the poorest of the poor. Education costs are ridiculous, but something should also be done to help out those people who couldn't even afford to entertain the thought of college in the first place.