Search results: 175 found, showing up to 50
Microsoft Habu FTW!!!!!!!!
8/10
CPU: Intel Core 2 Extreme X6800 2.93Ghz 1066 FSB
GFX: Two XFX 7950 GX2's - 520Mhz core, 1300Mhz memory, 2Gb GDDR3 RAM(2x 1 Gb), 512 bit memory interface, configured in Quad SLi
HDD: Two Western Digital Raptor X 10,000 RPM Hard Drives in RAID 0 configuration
Audio: Creative Xmod
RAM: Corsair XMS2 PC2-6400 C4 PRO (DDR2-800) Timing: 4-4-4-12
MotherBoard: Asus P5N32 SLi SE DELUXE
Case: XCLIO A380 Silver
Power Supply: Tagan TurboJet 1.1 Kilowatt(85% Efficency)
What settings I play BF2 on:
Terrain Quality: High
Geometry Quality: High
Lighting Quality: High
Dynamic Lighting Quality: High
Dynamic Shadows Quality: High
Effects Quality: High
Texture Quality: High
Texture Filtering Quality: High
Resolution: 1600x1200@60Hz
Antialiasing: 4x
View Distance Scale: 100%
Scroll down to the bottom of the page to see my machine.
http://www.eggoman.com/e107_plugins/for … c.php?5.10
Microsoft Habu FTW!!!!!!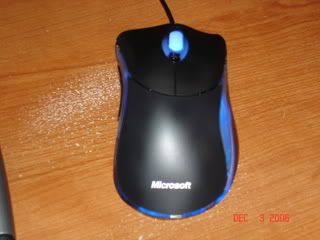 Its not, the cores do not run in a combines speed of 10Ghz. Each core runs a 2.67 but they don't work together unless the program running is made to use multiple cores. If no, the other cores will just sit there and run system background programs that run in windows while one core runs the users currently running program.
Hes BS because the multiplier on the X6800, which i own, only goes to 20 and is currently set at the factory default of 11. When set at 20 the max you can get is somewhere around 5Ghz. After maxing his multiplier he would have to start overclocking the motherboard. The highest recorded FSB was in a ABIT laboratory test that reached 557Mhz before the quad pump was factored in. There is no way that he could have overclocked his motherboard to a FSB speed like that to overclock his processor to 9Ghz.
Well my original setup was dual monitors but I switched in early December to the Dell 24" Widescreen because I wanted my games to have the ability to run at 1920x1200, the monitors native resolution. What some people don't realize when reading this is that I switched from 2 monitors to 1 big one (*cough*cough*B00MH3ADSH0T*cough*cough*). I had problems running HD content because the 2 monitors could not support resolutions higher than 1280x1024 on either of them. Yes I do realize that some people would say "Your graphics card doesn't have HDCP enabled on it." Well it does, and can run at full 1080P only that my 19" monitors couldn't display at the correct resolution. That is why I replaced my 2 monitors with the new widescreen.
Option 1: Option 2: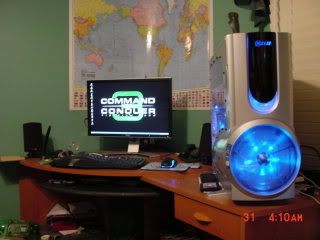 I just need an opinion on which setup is better.
I just noticed his link was to memory floating performance and compared to the E6600 and not the X6800 for QX6800.
3dfx went the way of the Dodo
NOOOOOOOOOOOOOOOOOO!!!!! Don't buy a hub, buy a switch. And also, it doesn't matter what type of cable you use as long as you have the money to spend. CAT5e cable is relatively cheap but CAT6 cable is more expensive but is eventually going to replace CAT5e cable.
I get about 35C when idle and at the most 45C when full load.
Well if the mouse is fake then I guess these pictures are also fake too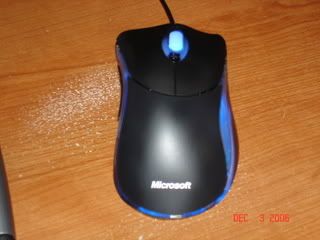 Microsoft Habu FTW!!!!!!
PCI-1X Slots are useful in placing high speed SATAII 3.0 and SCSI controller cards into a P.C. that doesn't have those connectors. A regular PCI slot cannot support anything with a speed over SATA 1.5.
This "hack" only works on the business versions of vista and only lasts for 180 days because this only works by setting us a stand alone activation server that is separate from Microsoft's own servers. After 180 days the server has to contact Microsoft to renew its key listings so in the end it really doesn't work that well. This really isn't a hack at all but a workaround that doesn't last long enough to be any use. You still have to contact Microsoft's activation servers to activate the Home versions and the Ultimate editions.
What is this overclock you speak of? This sounds a lot like a bunch of jibberyjoo.
Firefox or Opera should do you just fine.
Most likely its your internet connection. You should wait till sometime this afternoon and call your ISP to see if they are having problems in your area.
Kmarion wrote:

majorassult wrote:

Don't go for a quad core. The core 2 extreme is actually faster then the quads and you won't be able to take advantage of 4 cores for a long time.

Right on... You would be paying 700 more dollars for a slower processor while you wait for the software developers to utilize it. (They are just begging to utilize duals). You can expect the quads to be cheaper when you can acutally use all the cores. Most boards that support c2d's will support intel quads.. me thinks.
My thoughts exactly
Windows Vista:
January 30, 2007

The first Intel quad core processor:
Intel Core 2 Quad and Intel Core 2 Quad Extreme Edition. Currently they are both available to buy.

The first DX10 well rated FPS game:
Sometime next year.

How much RAM windows Vista can support:
32bit: Max of 4GB of RAM
64bit: 256+GB of RAM or maximum physically supported by motherboard.

When is Nvidia planning to release more DX10 cards and what there names will be.
Current: 8800GTX and 8800GTS
Upcoming: 8900GTX, 8900GTS, 8950GX2, 8950GT
The 32bit version supports a maximum of 4GB of RAM and the 64bit version supports up to either 256+GB of RAM or the maximum physically supported amount of RAM that can be placed on the motherboard.
If you want to read detailed information about Vista you should visit Paul Thurrott's website.
http://www.winsupersite.com/vista/
Do you know where your nearest certified testing center is? Because mine was all the way in downtown Atlanta and was a pain in the ass to find.
Even though AMD will have a 65nm processor in 2007, by the time AMD's 65nm processors comes out Intel will have their 45nm processors ready to trounce it as well.
Kmarion wrote:

leetkyle wrote:

AMD, their processors are built for gaming. Whilst this whole Intel Conroe "shannanigans" is dominating the world, the world will come to its senses in a few months time, realizing that AMD is better.

Proof that denial will make you go blind. The truth of the matter is intel is pulling away even in the quad core market.
Leeykyle really doesn't know anything about processors does he now. I too use the Core 2 Extreme and from the benchmarks still is the best gaming processor above even the Core 2 Quad.
No they are not dual, what you are seeing are the dual threading of the processor. I too have owned a P4 with HT and do know what they do and don't do. The only way this processor is a dual core is either its a Pentium D, Core, or Core 2 processor.
No its not a dual core processor. Because of the dual threading in the processor, the "Hyper Threading", the computer will read the processor as having two cores but it is only the threads that cause this.
Well what he intends to do is mount the motherboard with all the components in a fish tank, have the hard drive sitting on the rim of the tank, and heres the kicker; he intends to put the PSU in the TANK!!!!
Kmarion wrote:

http://www.tomshardware.com/2006/01/09/strip_out_the_fans/
Yes, that was the experiment that he is trying to recreate.
Well a few days ago, I found out that a friend of mine in school was going to attempt to recreate the vegetable oil P.C. that some guy built and showed online. Just before we all left for the weekend, he brought in 4 and a half gallons of vegetable oil so he could begin on Monday. I would just like to know in the opinion of the community, do you think it would work?
Do what I did, spend $2800 on a computer that has better parts in it that and alienware ALX system that is $5000.
I own joo with me Microsoft Habu
Better stop the you know what, clogs up the keyboard and your components.
Well that is odd because I'm running a dual core processor on an Asus P5N32 motherboard and its an nForce4 board.
Well I don't use speed fan software but a Zalman Fan controller so I can manually set the speed myself.
Idle temp for the GPU should be 40 to 50 degrees centigrade, the CPU should be idle at 30 to 45 depending on what CPU you have, and the system should stay at the range of 40 to 60 degrees centigrade at the most.
Well you only need to turn the fans on high when playing games. When at the desktop you can leave the fans on low.
Actually its very quite for whats in it. 2x 250mm, 3x 120mm, 3x 80mm(2 in PSU, 1 in CPU Heatsink).
You can usually buy compressed air cans at Super Target, Wal-Mart, Best Buy, CompUSA, or any one stop shopping center and electronics retailer. But if you use a compressed air pump you have to be careful because the air pressure in a air pump is much greater than that in the air cans. I made the mistake of letting out the full force of my compressed air pump and blew off a fan blade from one of my 120mm fans.
Do you have any compressed air cans around or a air compressor pump? You can blow the dust out of the fans that way and wont cause no damage to anything. I use a compresses air pump because I got tired of going out and buying cans of compressed air. You should be able to get ride of the noise from the fans that way because a vacuum cleaner cannot get the dust out from inside the fan bearings.
What is just eight monitors put together. Hell they're probably running off of Matrox graphics cards.
That hidden message is "This core will be held hostage until payment is received behind the hot water pipes at the train station"
Here you go this card should do you fine:
XFX 7900GS
256MB 256-bit GDDR3
PCI Express x16
$184.99
http://www.newegg.com/Product/Product.a … 6814150208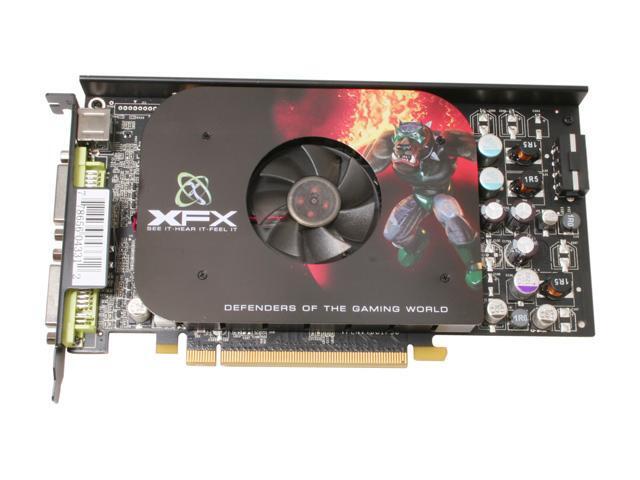 Now it could either be the fan on the CPU heatsink, the fan on the x600 video card, a case fan, or the hard drive. If you want to pin point the source of the noise I would open the case up and start playing some games. When the P.C. goes under full load the fans on most of the components will go to the max and you should be able to find where the noise is coming from. I wouldn't rule out that your hard drive could be making the noise either.
No you didn't kill one of the cores because the whole processor would stop working altogether. Its a problem with your motherboard. You might have to update the bios in the board because some boards were not built with support for dual core processors.
It sounds like you were using either beta 1, beta 2, RC1, or RC2.